This Saturday night, our head graphic designer BENJIE is hosting "It's All Black and White" at the X-Large store here in Los Angeles. Along with some of his friends, you'll find some other The Hundreds staffers on the roster like Vernon, Switch, and Vito. It's basically an unsanctioned The Hundreds party except Ben and I want nothing to do with Benjie outside of work, and vice versa, so these are the kinds of arrangements we have to make.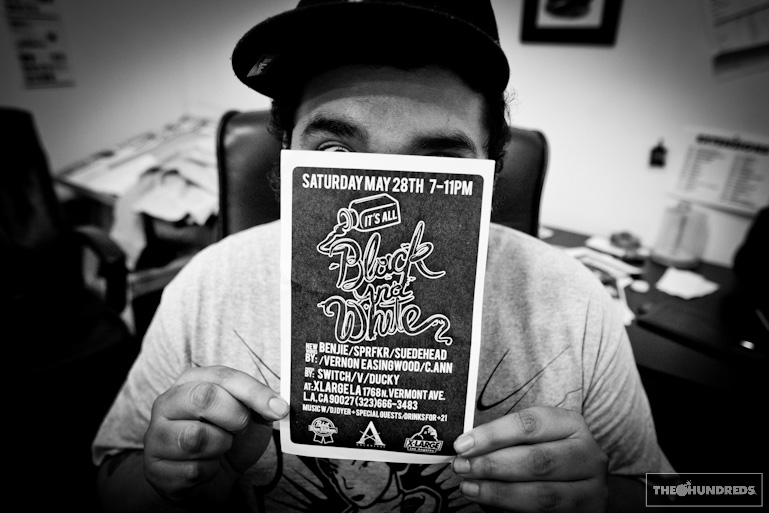 Benjie also made this limited edition t-shirt that's gonna be sold exclusively at the show. It would be a perfect addition to The Hundreds collection, but I guess Benjie just decides to save all the good graphics for himself as usual.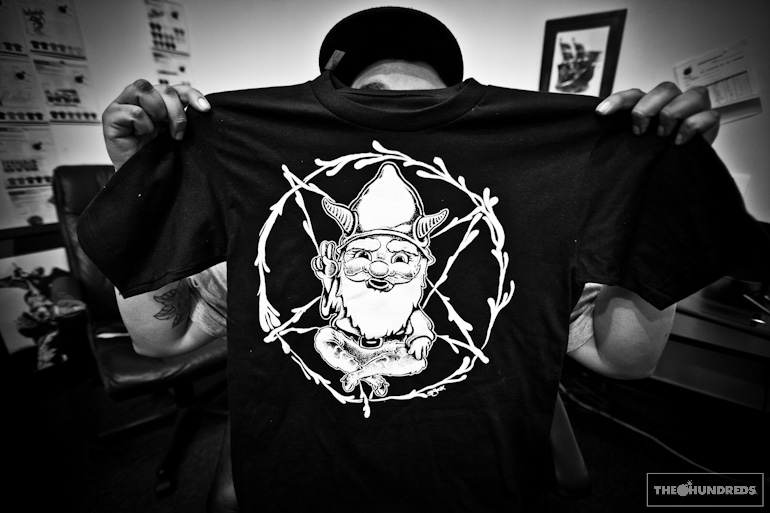 Anwar's down at The Hundreds headquarters. Yes, those are his dreadlocks that Tyler's talking about. And that's his brand,Peas and Carrots that the underground's talking about.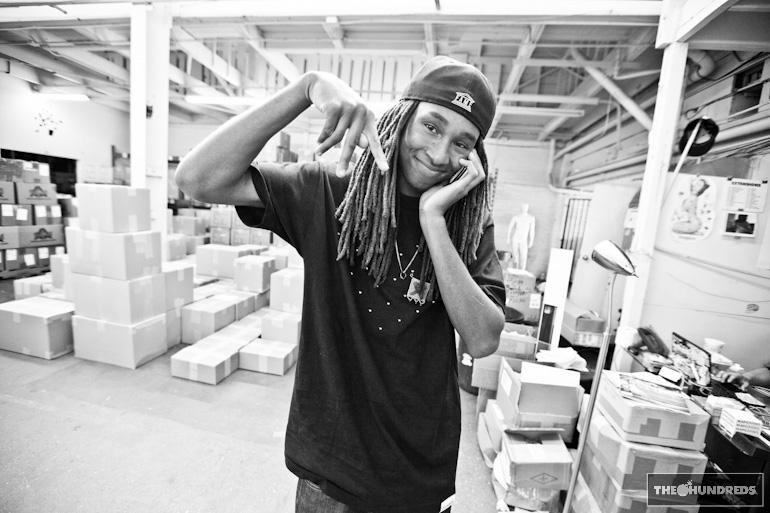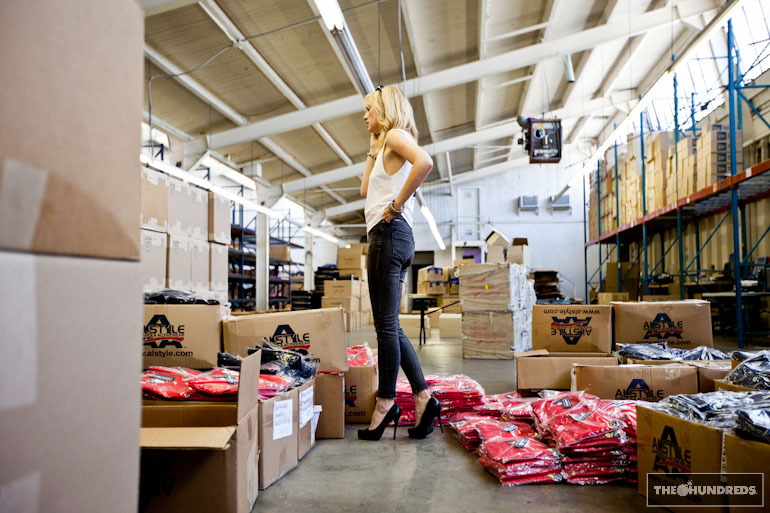 Every self-respecting girl should carry wet-naps. I respect the self outta Jenn.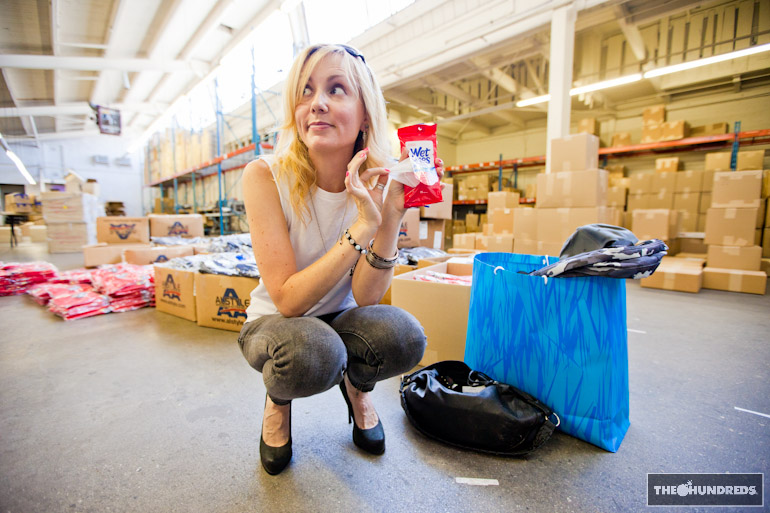 Rob and Dennis, also known as Crooks & Castles, make a surprise visit with June from Deadline. Hearkens back to the old days – 5 years ago – when we were all holed up together on Fairfax, scheming and making moves together. Since then, their brand has obviously gone on to world domination. While we're in an awkward position where our employees are doing cooler things than us.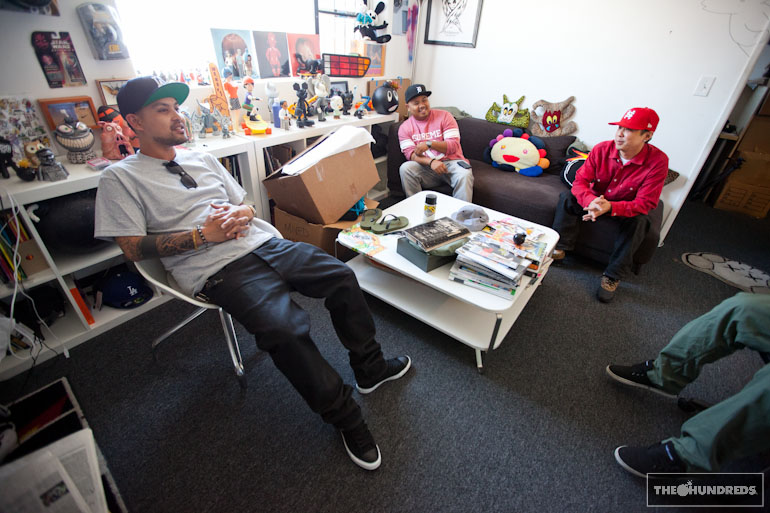 Like Josh here, who's 1/2 of CLSC. Josh just got out of jail this morning, and instead of seeking the sweet embrace of a woman, he came to work, where he was met with the leery eyes of debased men. Which I guess was an easier transition from his time in the pen. He said a lot of the inmates love The Hundreds. Is that a good thing or a really really awesome thing?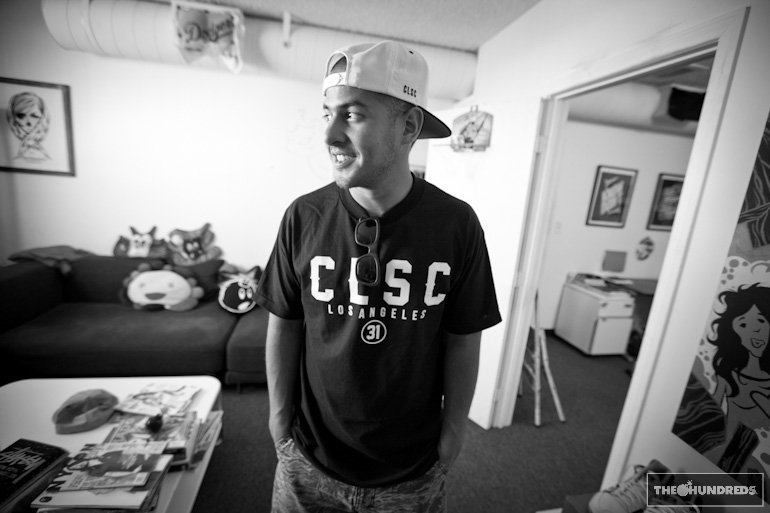 This Sunday, CLSC is having an in-store release party for their Summer Delivery 2 at BACKSIDE with Carter, CBG and Gomez performing. Alexander Spit is also gonna be onstage.
It's gonna be a fun weekend.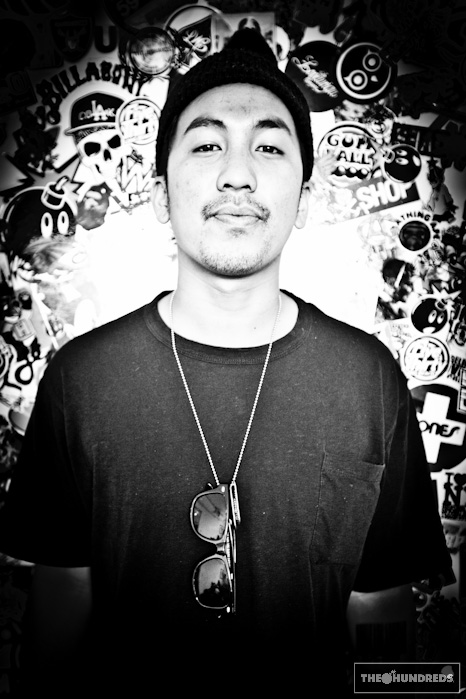 by bobbyhundreds