On the tails of the first DeLorean collaboration, with some incredible brand called The Hundreds… You saw it here first, folks:
The DeLorean x Nike 6.0 Dunks…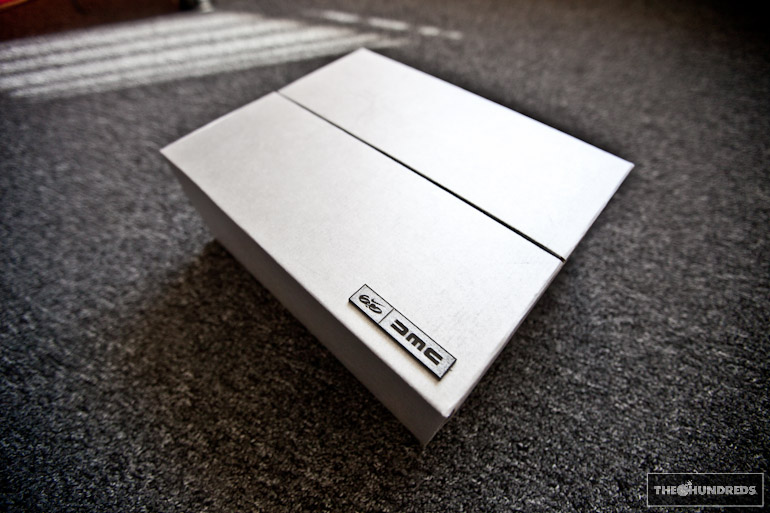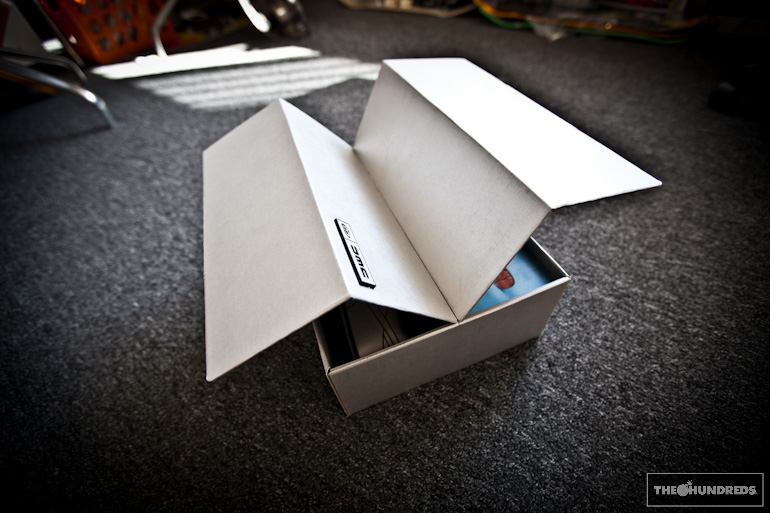 Mimicking the DMC-12's stainless steel body, the DeLorean Dunk has a matte silver, no-sew constructed upper. One of the smartest details are the bottom eyestays, which are detached like the DeLorean DMC-12's gullwing doors.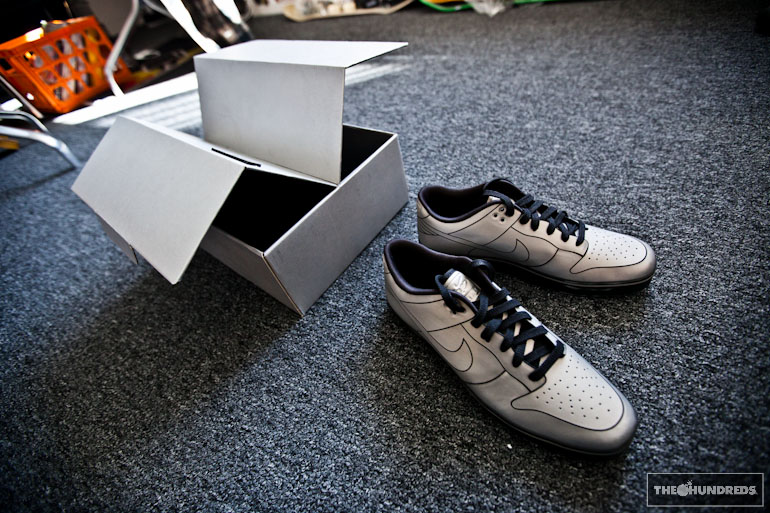 Not to mention the outsoles, which are inspired by the car's tail lights.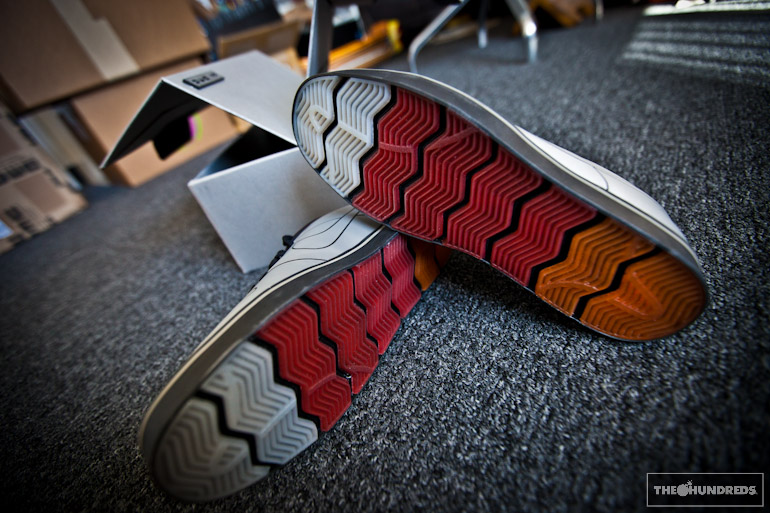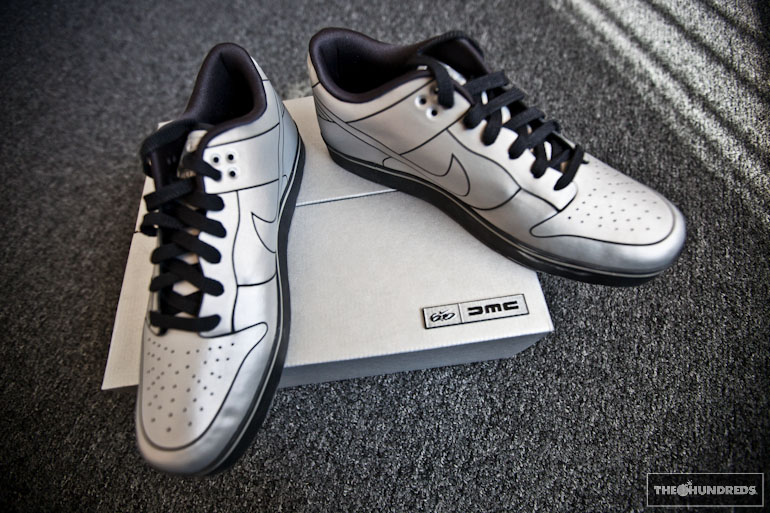 The tongue is stamped with "BELFAST," referencing the original DeLorean factory in Belfast, Ireland.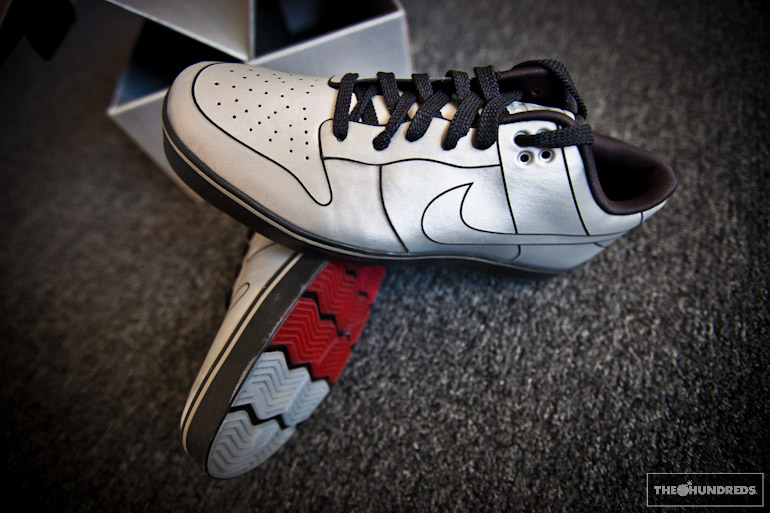 And the lines on the rear are supposed to be the DMC-12's rear window shades.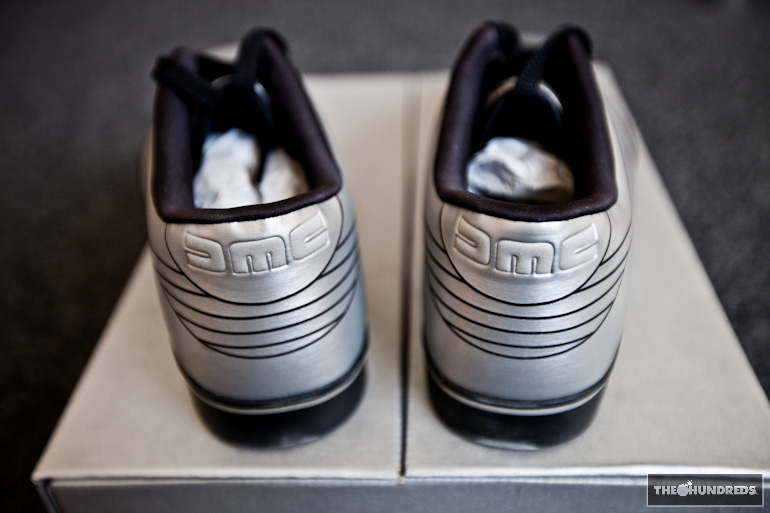 Now this is what you call a collaboration. Backed with a proper story, substance, and a really nice-looking design to tie it all together. One of the best shoe collaborations in recent memory, kudos Nike 6.0.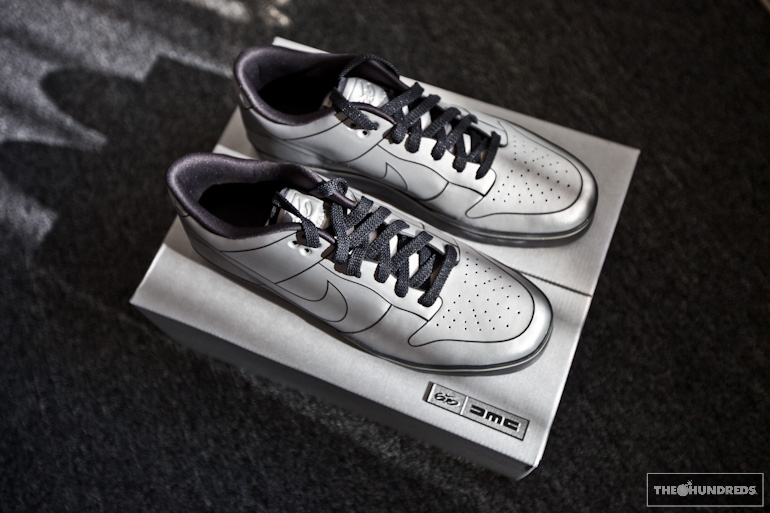 While I have your attention, I'm gonna turn it to some other cool flow I've gotten recently. How about TOMIC Energy Shots.. I love the disclaimer discouraging people from drinking more than 1 bottle at a time.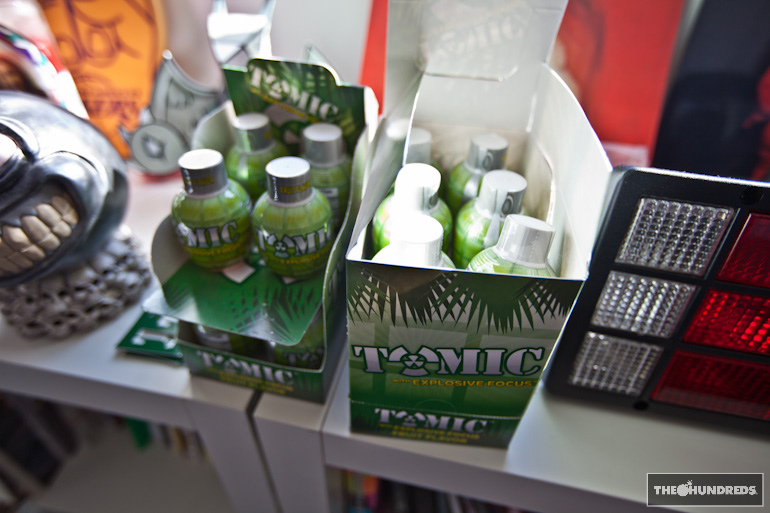 Slick sent these over a while ago, but they are some of my favorite toys of the year. Slick x Bounty Hunter.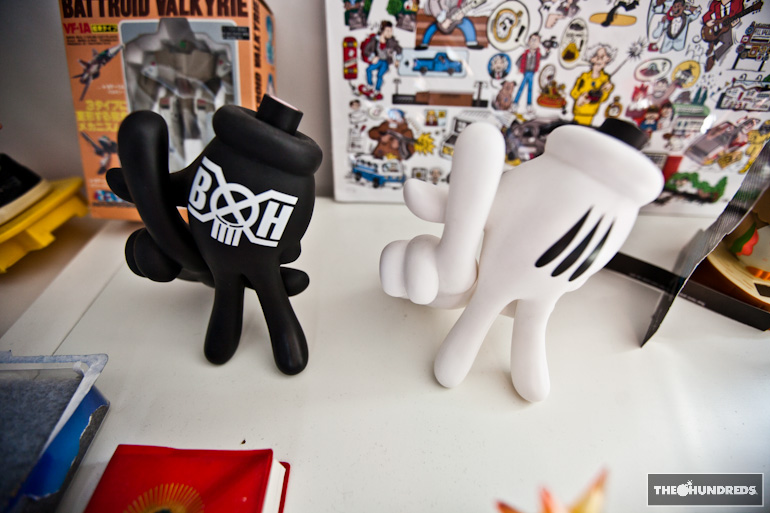 Joe sent me some of these Nike printed booties.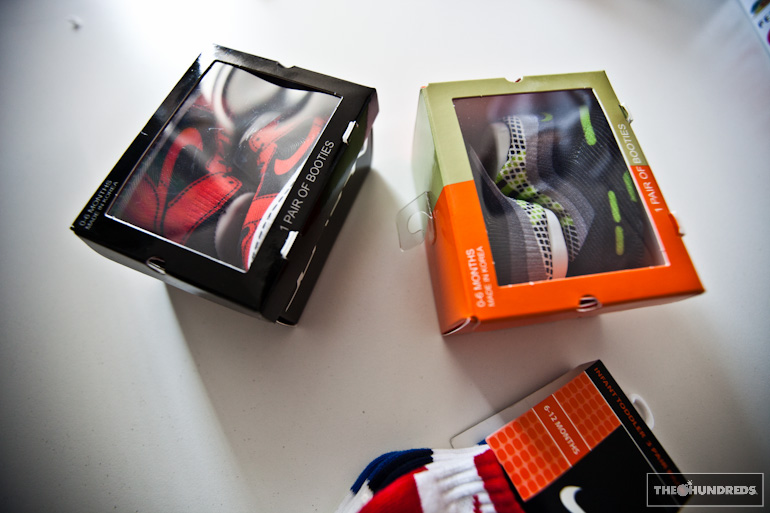 My buddy Josh Madden creative-directed the Tank Mondrian for Aerial7 headphones, inspired by the artwork of Dutch painter Piet Mondrian.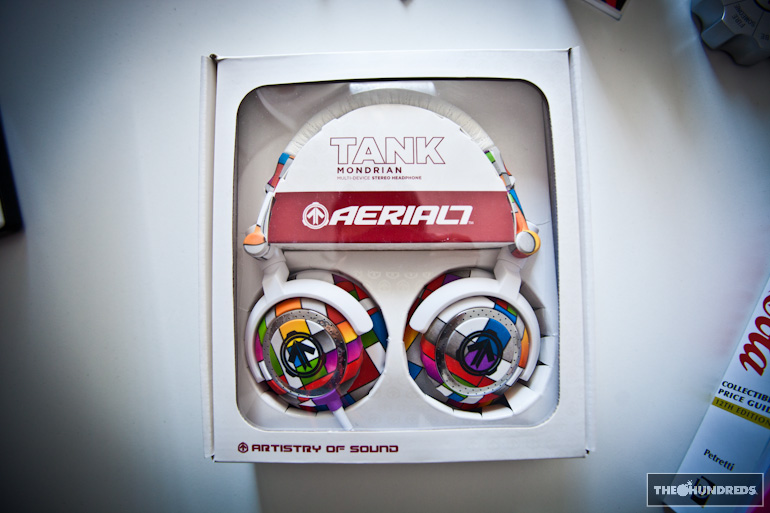 Ben's friends have invented the most "Why didn't I think of that?!" contraption ever. The Salsabol: The world's perfect salsa bowl that maximizes the amount of chip/salsa storage without the messy spillover. Now if only you could skate it.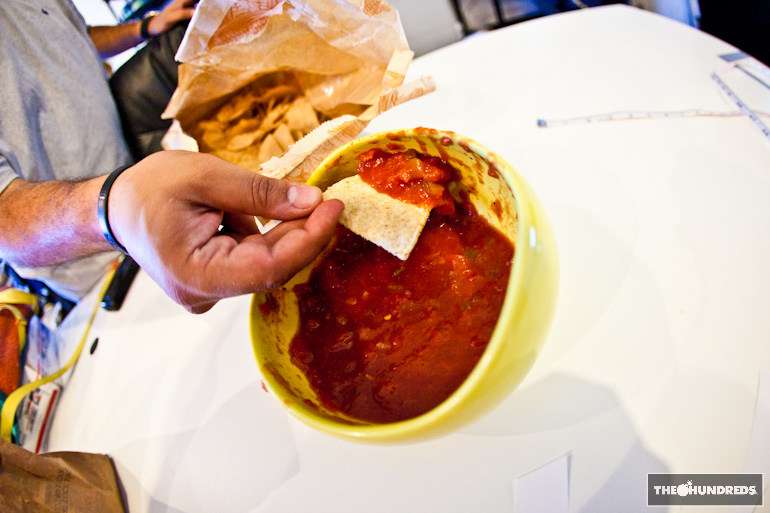 We get a lot of contributions from young start-up brands. I wish I could post them all, but .. well I guess I could, but I just don't feel like it. So, sorry.
RADLANDS sent over all kinds of rad, land-related stuff. How apropos.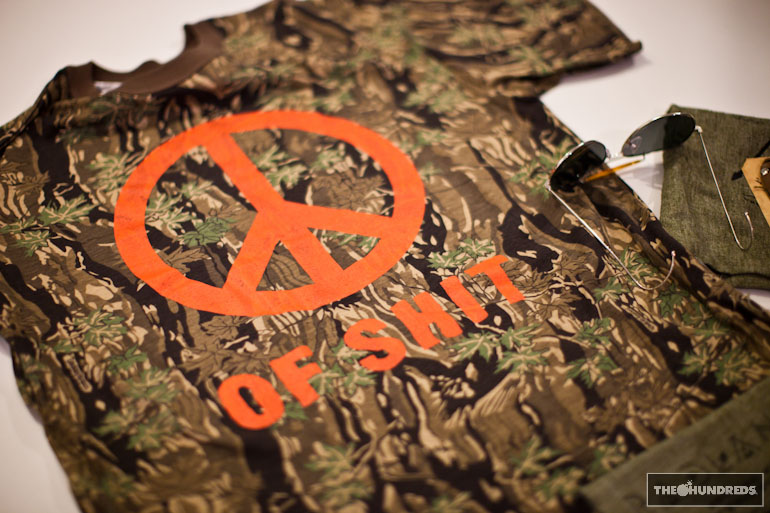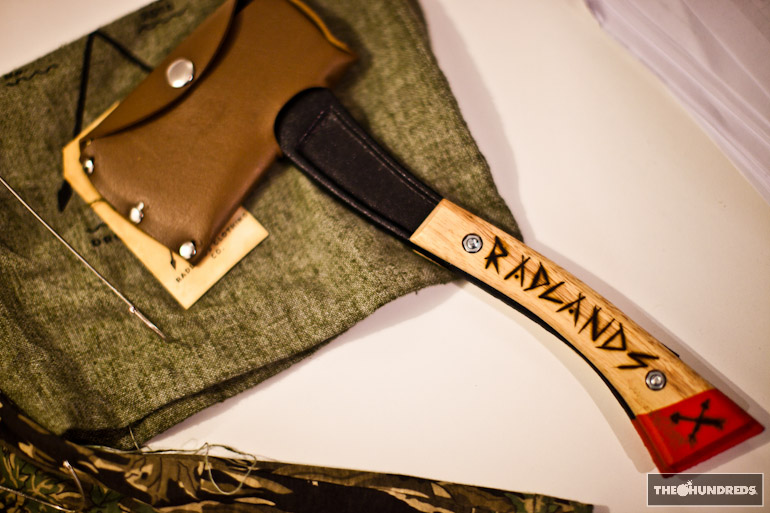 Safari Brand hand-paints t-shirts. I can respect the amount of work and time that went into these tees.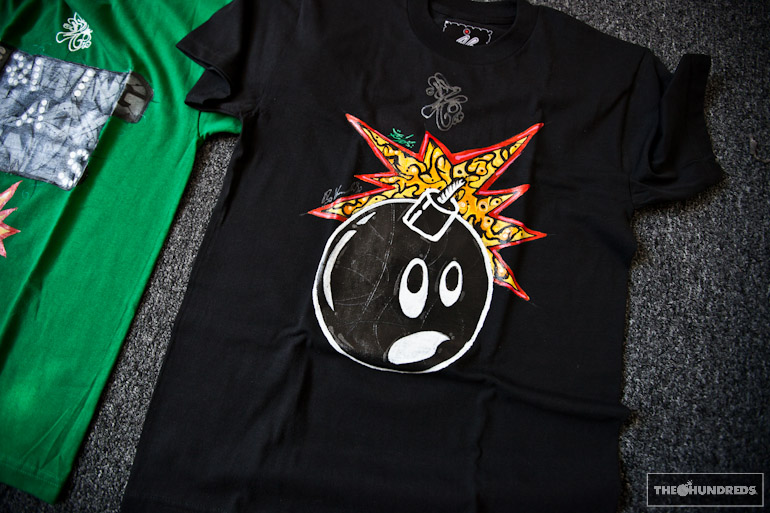 And Tools of the Trade sent over a hefty box of all kinds of artist-related goodies. I dug the jigsaw puzzles. There were some cool Ron English ones but Ben and I already took them to our homes to work on them. Buff Monster playing cards as well. Visit TOTT's website for more.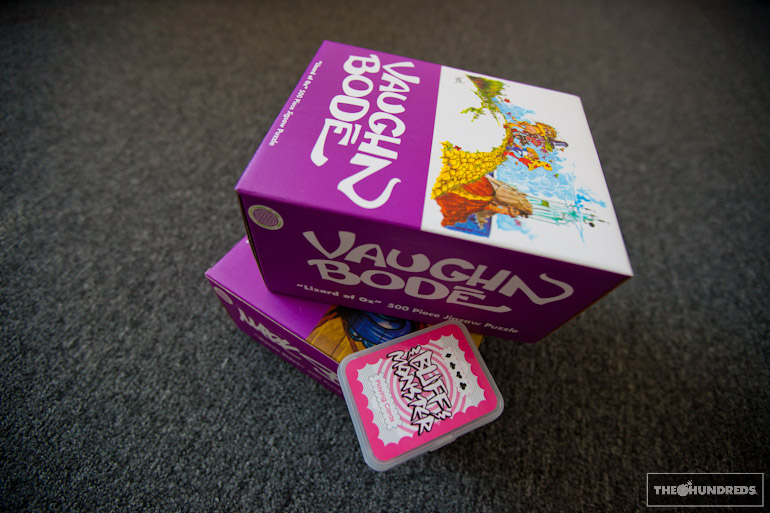 by bobbyhundreds