Pierre André Senizergues (center) is a living legend in the skateboard realm. As the founder and CEO of skateboarding juggernaut Sole Tech, he was the first pro skater to own and run a skate footwear company when he launched Etnies (and eventually eS, Emerica, ThirtyTwo, and Altamont) 20 years ago.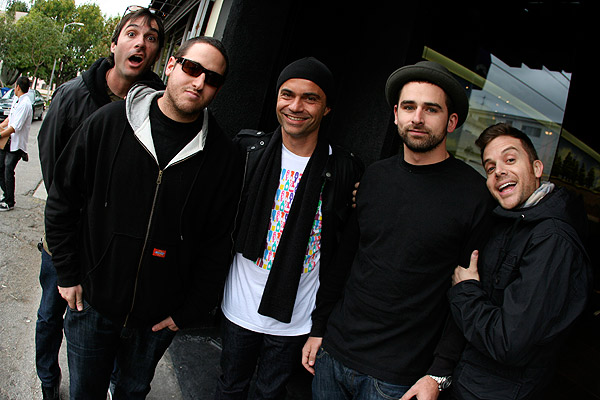 Pierre's also continuing his trailblazing in a slightly different arena, as Executive Producer of The 11th Hour, the feature film documentary dissecting the world's environmental breakdown, produced and narrated by Leonardo DiCaprio.
He's also got his hands in furniture design, with his Skate Study House exhibition currently ongoing in Paris' Colette. Even Karl Lagerfeld procured some of his art.
Meanwhile, I stayed at home tonight and ate 7 Reese's peanut butter cups in one sitting. Bet Pierre can't do THAT.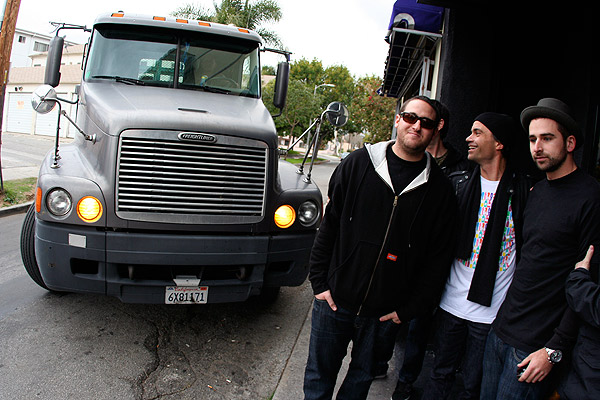 by bobbyhundreds