You know what's awesome? If you phonetically pronounce the word "SALE" in Spanish, it translates to "COME OUT." And that's exactly what people from all over Northern California did yesterday morning for our San Francisco Warehouse Sale. Oh and if you have a sister named Sara from Ohio, even SHE made it out.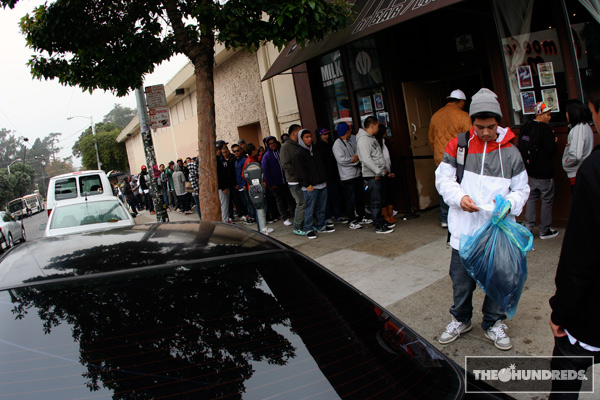 The sale was held at Milk Bar on Haight St. The guy who runs the joint, Eric, used to run Red 5, one of the most important boutiques in America's streetwear history. Yeah, I said it.
Anyways, Eric has held a number of warehouse sales here before. Although a bar, it's an appropriate environment considering the custom Shepard Fairey Pieces, blacked-out AT-ATs, Kaws figures, and vintage Tokion Barry Mcgee and Margaret Kilgallen toys dotting the shelves. But considering the 50 heads who slept on the sidewalk the night before, and the literally hundreds of customers who were mobbing the street corner throughout the morning, I think the Haight couldn't handle the weight.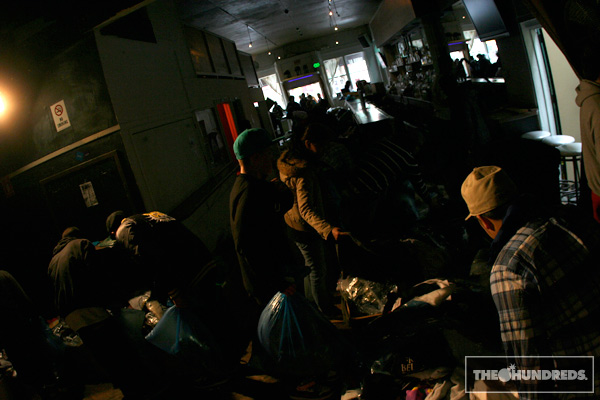 Early into the afternoon, the owner of the entire building had received so many complaints from the melee outside that he stormed down and put a block on all underage kids who were entering the premises. Apparently, he was afraid of losing his liquor license, and rightfully so. But unfortunately, all under-21 customers couldn't enter, even after lining up for hours, and we sincerely apologize for that.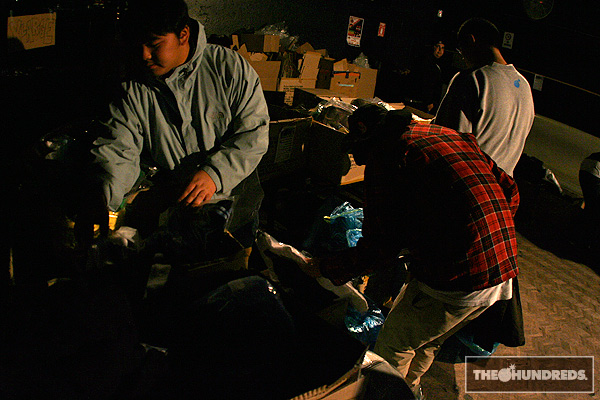 However, if you were smart enough to hang around later into the afternoon, Tina and Linds probably took care of you on the outside.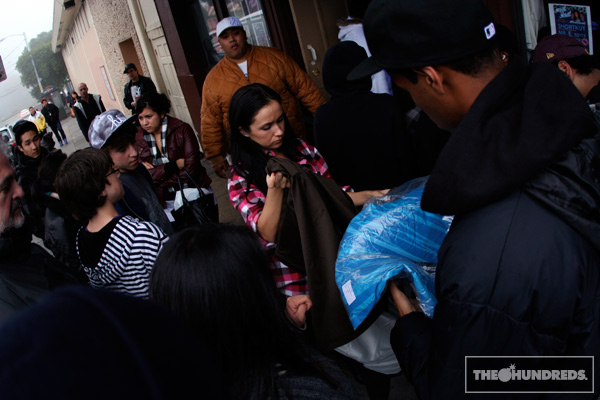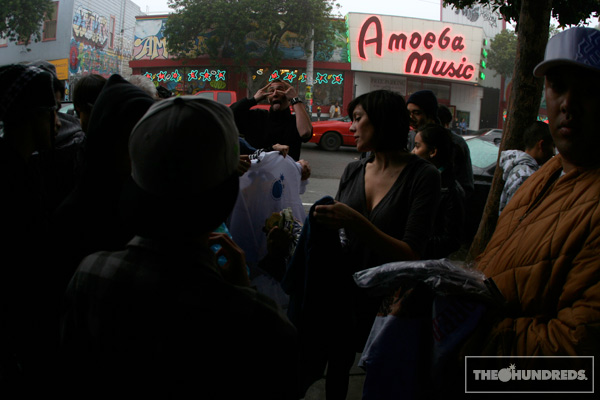 Just a taste of the New Era samples that never made it into production. Some were 1-of-1s, but you're looking at hats that will never get made.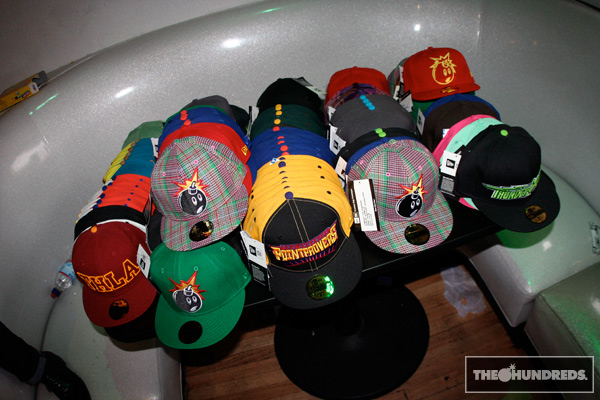 By the end of the day, we were pretty cleaned out.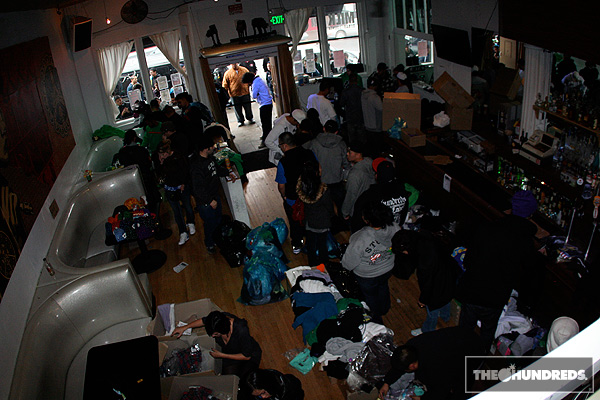 Empty boxes and slim pickin's. But if you came through, you left with fat wallets and even fatter bags. See you at the LA Sale.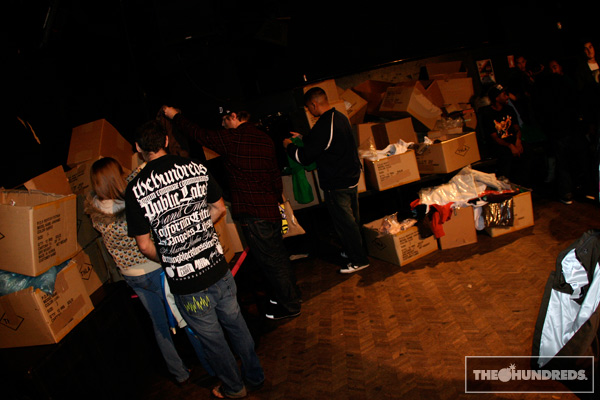 by bobbyhundreds