No matter how many times I visit San Francisco, it never gets old to me. The deceivingly-sunny-yet-constantly-freezing temperatures, the bustling Tenderoin crackheads, the alarming abundance of Asian massage parlors..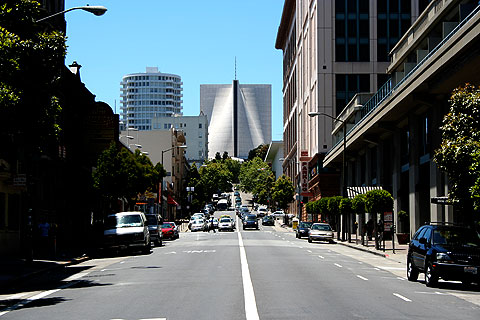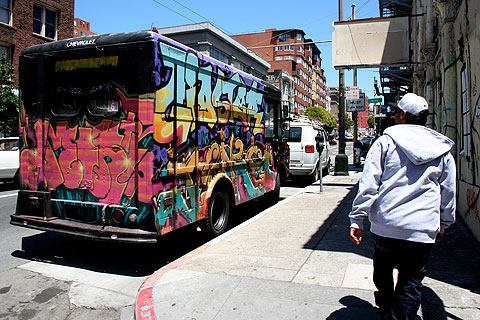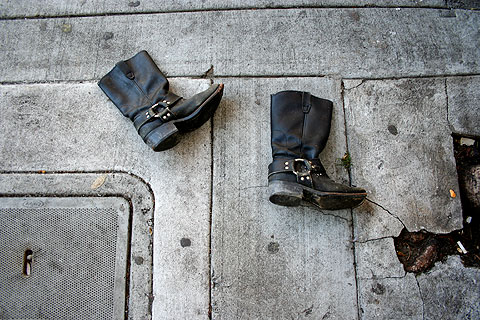 Still not sure how he did it. AMAZE makes sure you know WHO WAS HERE on the corner of SF's iconic hippy headquarters (aka Haight and Ashbury).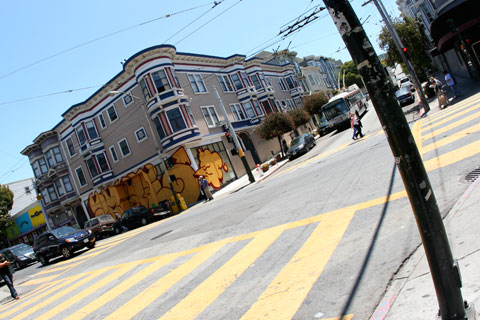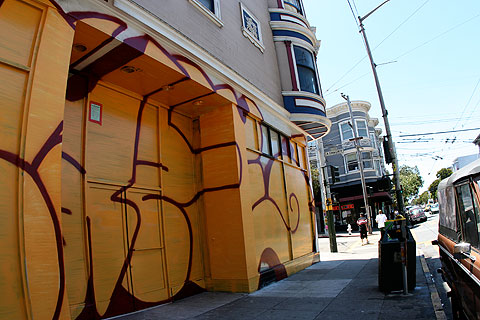 We also found this. What's even more hilarious than the sticker's sentiments is the fact that Barry probably wrote that himself.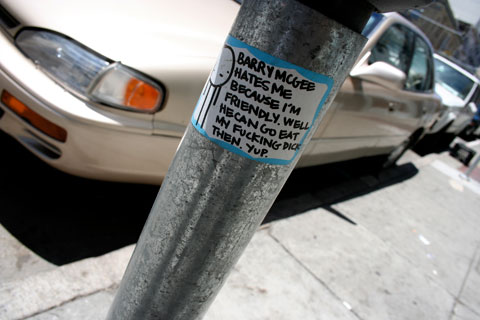 TRUE SF was our first Bay account, but long before we came around, they were building the City's clientele for all things urban/streetwear. Over the years, they blossomed into a series of stores down Haight Street (and their newest location in Wanut Creek), and have become synonymous with the Bay's youth fashion scene.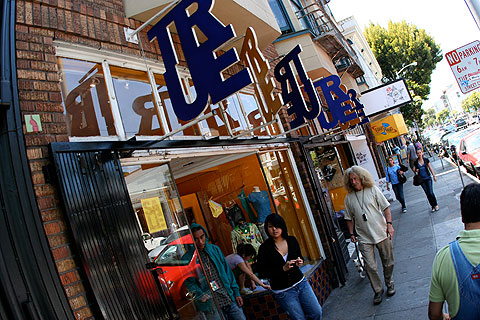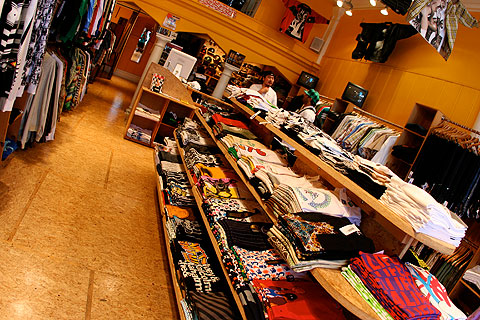 Giant Robot Issue 48 is out NOW at your local bookstand or the Giant Robot stores in LA, SF, and NY. Jane (GRSF) wants you to know that not only is the 4-page interview with The Hundreds in this issue, but that it's one of the most interesting and unique features they've ever had, because it focuses more on the business and growth of the brand over hackneyed thoughts on the state of streetwear today! Ok Jane didn't say all that.
I said that.
Shame on me.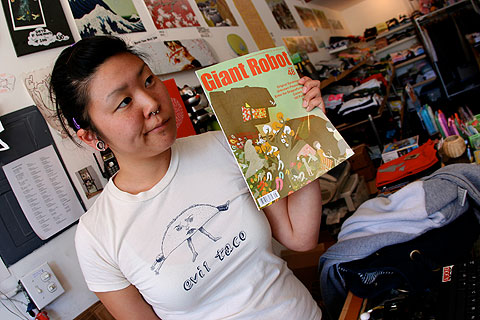 Run-ins on Haight!
Pro skateboarder Mike York ambushed us on the street from outta nowhere. I gotta give it up to Mike, who's pushing his own company TURF Skateboards. Doin' it his own way, in every sense of DIY.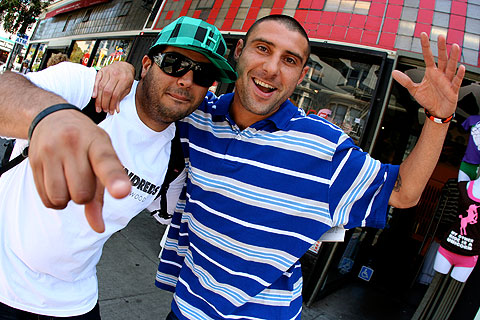 Supersupporter Rich is world famous now.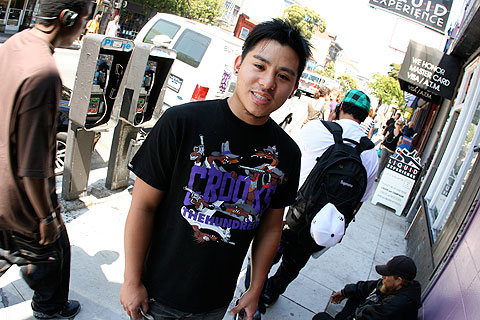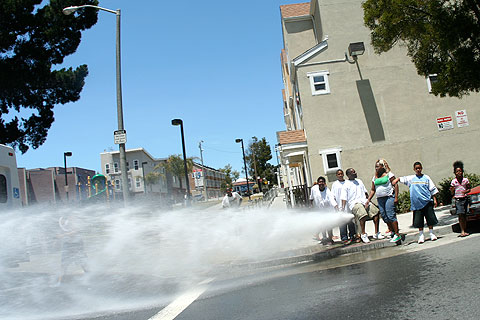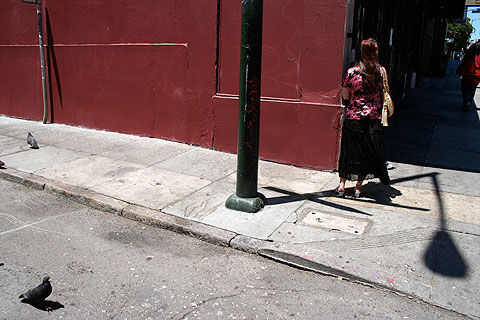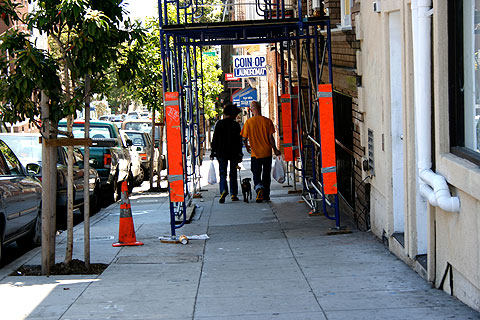 by bobbyhundreds