5TH once again opens today and through the weekend, so stop by if you're in the L.A. area to get your hands on some exclusive 5TH tees, as well as the 5TH Remixes, and also browse the fifth anniversary gallery.
Along with ours, there's some more blog coverage of last Friday's opening reception over at Switch's and Glen's blogs: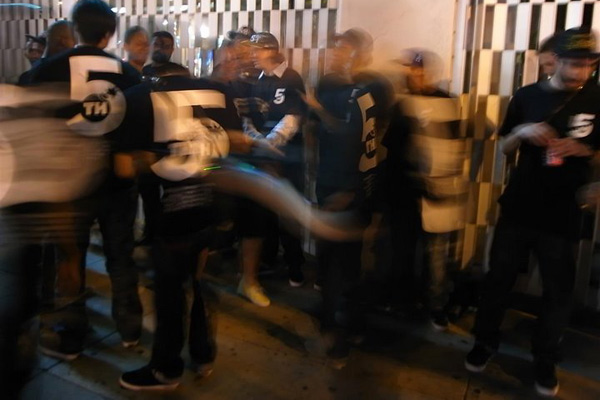 And Nima (Digital Gravel) comes through with an absurdly extensive time-lapse video of the party. Fly that man to Sundance!
My favorite part? Wolf's grand finale.
photograph by glenjamn
by bobbyhundreds