From time to time, we get behind a music artist beyond just a quick video link or some live shots – we'll go all the way, even so far as putting out their album for them, co-branding our name alongside theirs.. our stamp of approval. We're essentially vouching for this artist.
A couple weeks back we brought you Gilbere Forté's new album, SOME DREAMS NEVER SLEEP, and the response to the project has been nothing short of laudatory. Forté's album was a hit amongst fans, old and new, who had taken the time to download it for free. I think a lot of you were caught off-guard – maybe you hadn't heard of the rapper before, or maybe you had, but never gave him the chance. Whatever it was, the comments we got back were downright appreciative, grateful, humbled thank yous and genuine praises.
I like Gilbere for a few reasons, beyond his music being thoughtful, charismatic, and of course, catchy. He used to be one of our peers in the Streetwear industry, doing sales for the line UNDRCRWN in the past, and he's carried that understanding of branding, exclusivity, market awareness, and professional work ethic to his art. It's not just about mic skills or ill beats. To make it in music, you need to be smart, work hard, you need to be strategic, and you need to be able to fuse that with a fresh creative spirit.
He's a nice guy, Gilbere, all smiles and chill demeanor – until he gets on stage or in the studio. If you're in the LA area, the beast unleashes tonight at the Key Club, and the rest of the country can watch out for him as he continueson tour.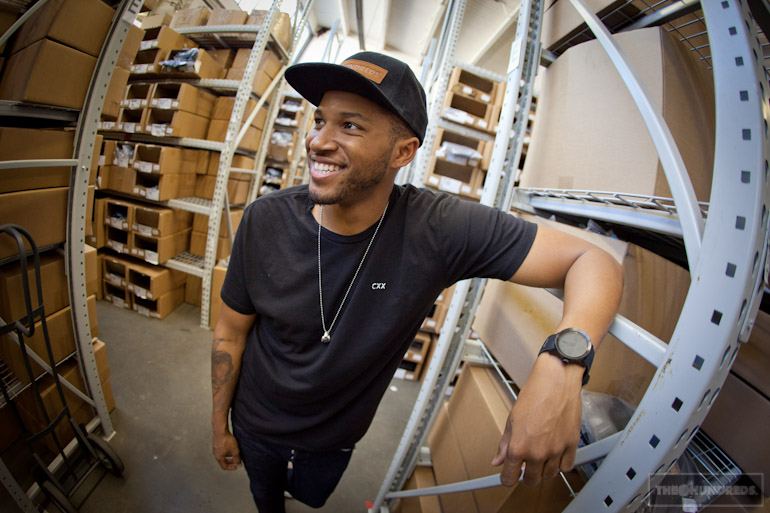 Once again, here is your chance to download THE HUNDREDS PRESENTS: GILBERE FORTÉ "SOME DREAMS NEVER SLEEP"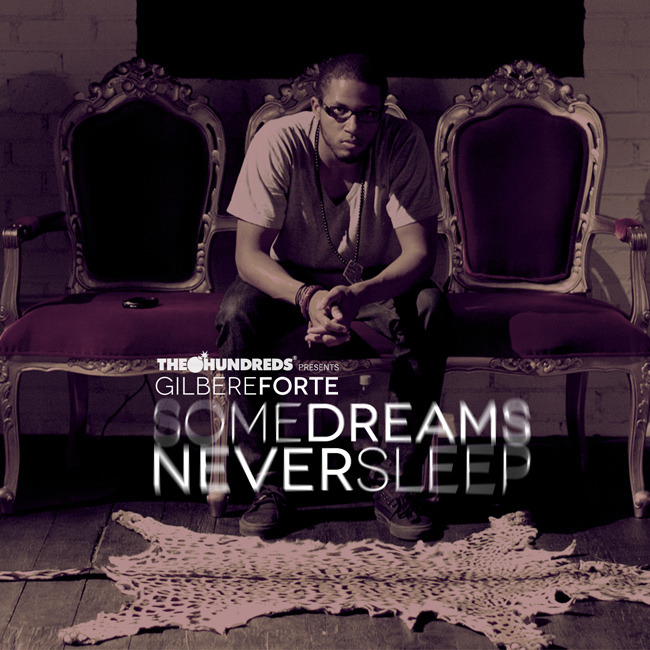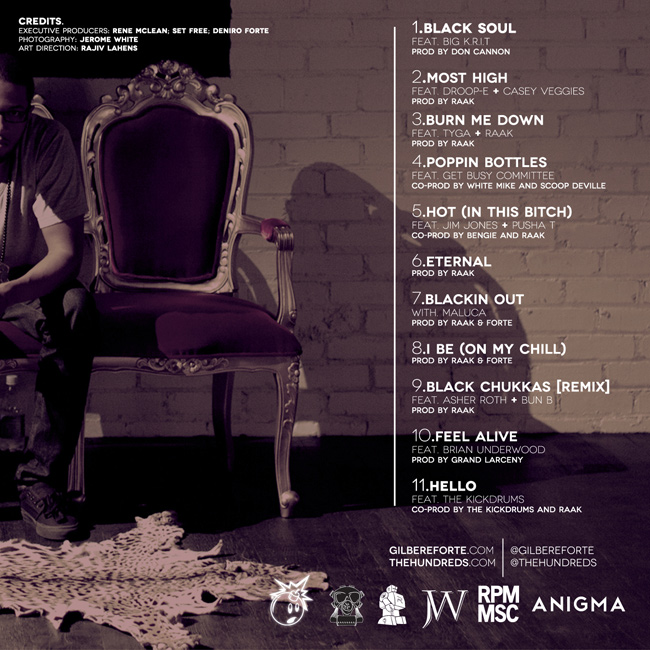 by bobbyhundreds