You didn't think that just because The Hundreds x DMC has wrapped, that you won't hear anymore about DeLoreans on the blog, did you? DeLoreans were here before you were here, and they'll be here long after you're gone, pal.
Here's a look at the Orange County branch of DeLorean, the DeLorean Motor Center in Garden Grove. You'll find all kinds of DMC-12s being worked on, this one had it's rear torn off by a truck that tried to flee the scene. Not fast enough for DeL though, he caught the culprit.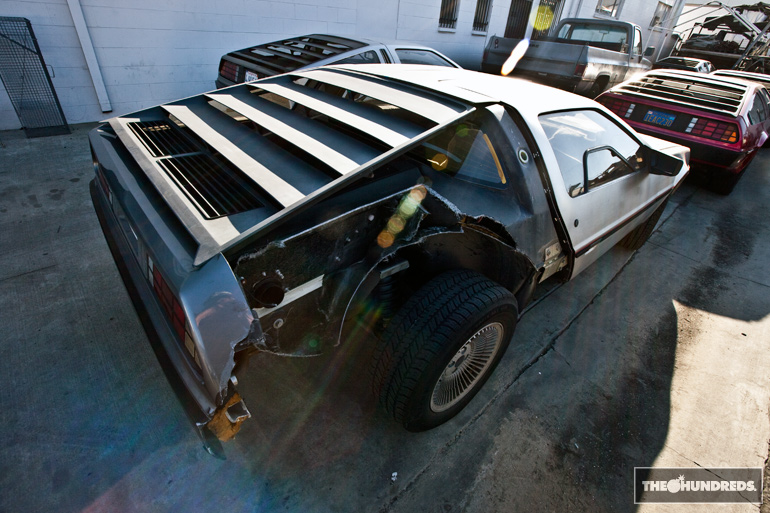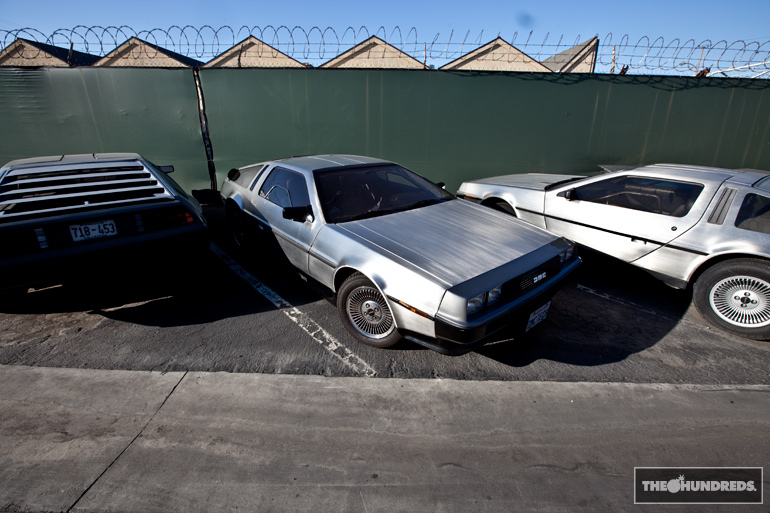 This here's the fastest DeLorean in existence. Don't ask me the specs on it though, I forget.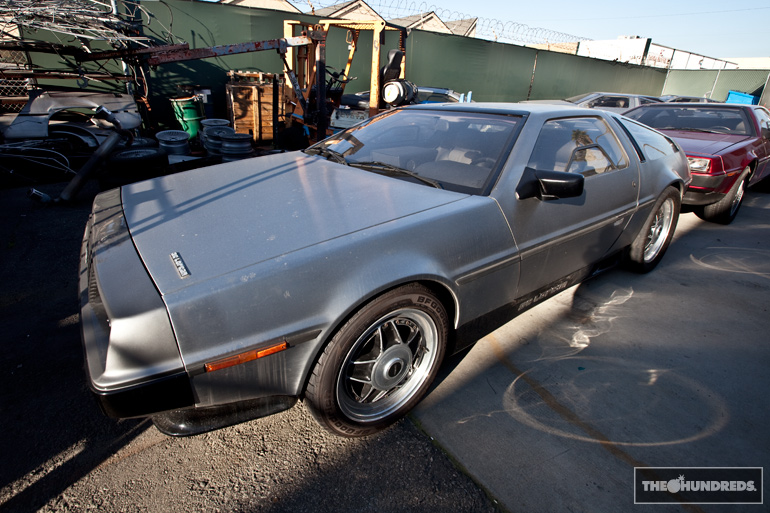 One of the shop's cars. Check out the green guts.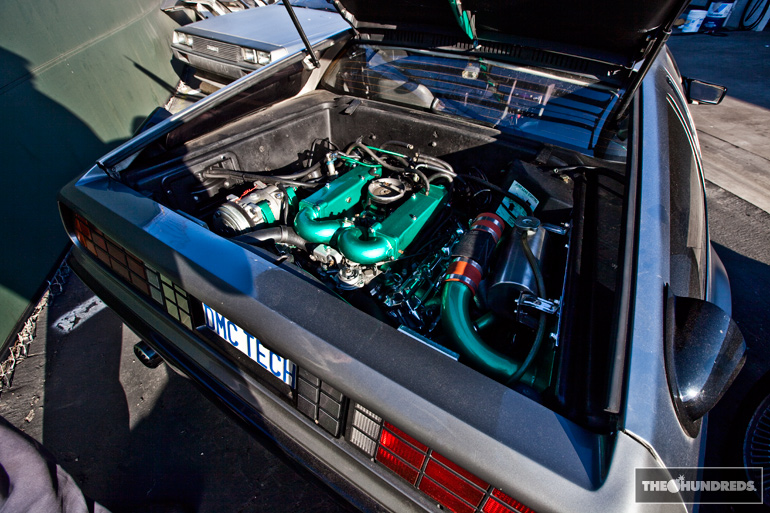 Oooh, a red one.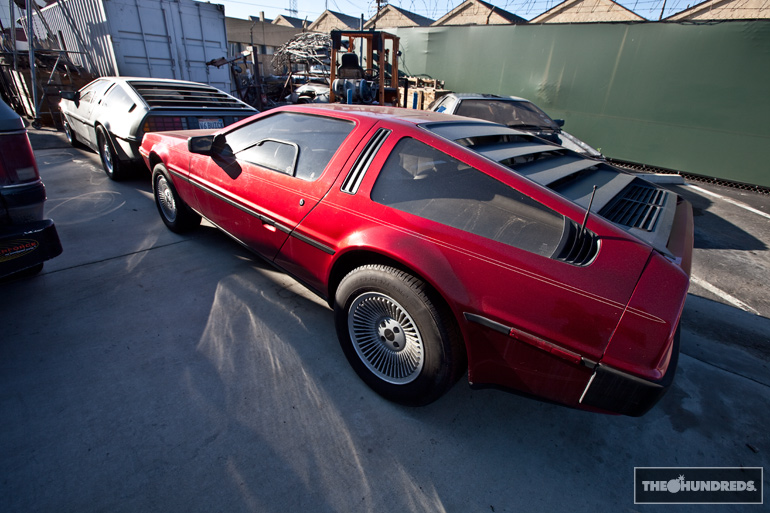 Ooooh,..just..ohhhhh…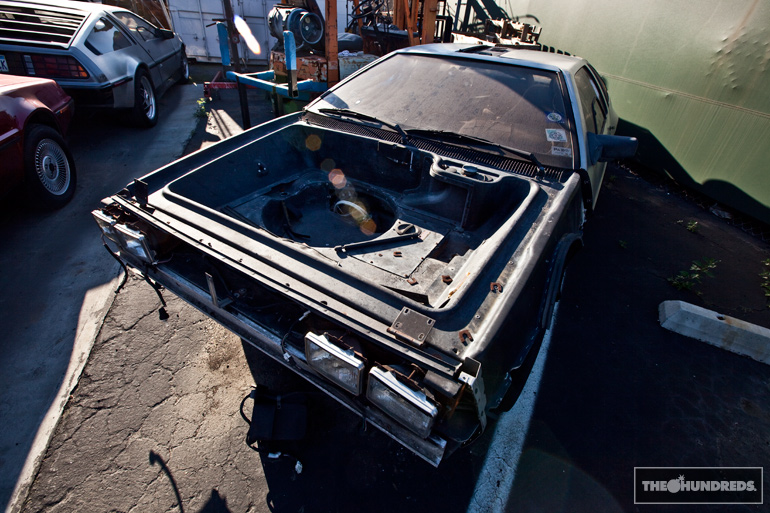 The DeLorean Motor Center regularly does the Back to the Future mods on DeLoreans. Here's one in progress. Will.I.Am's DeLorean is in the shop right now also, right next to it.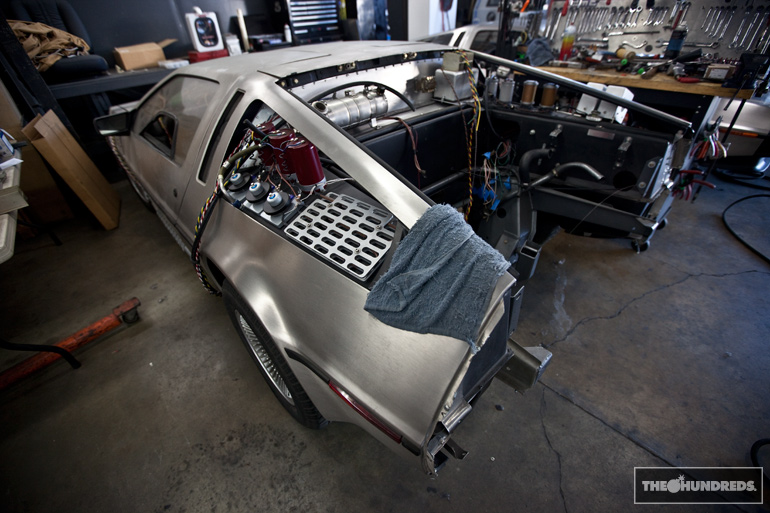 Flux Capacitor. Yes.