Today, I'm over at the Fantasy Factory.
Hey, that's the bridge out to the zipline.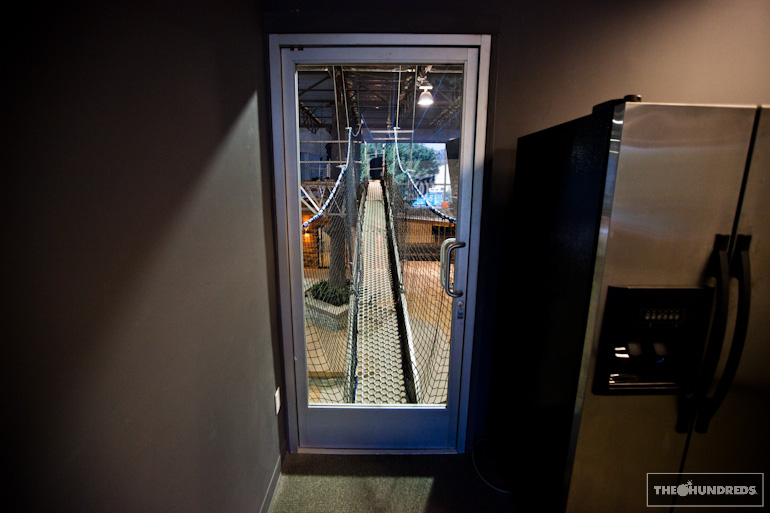 Looks awesome…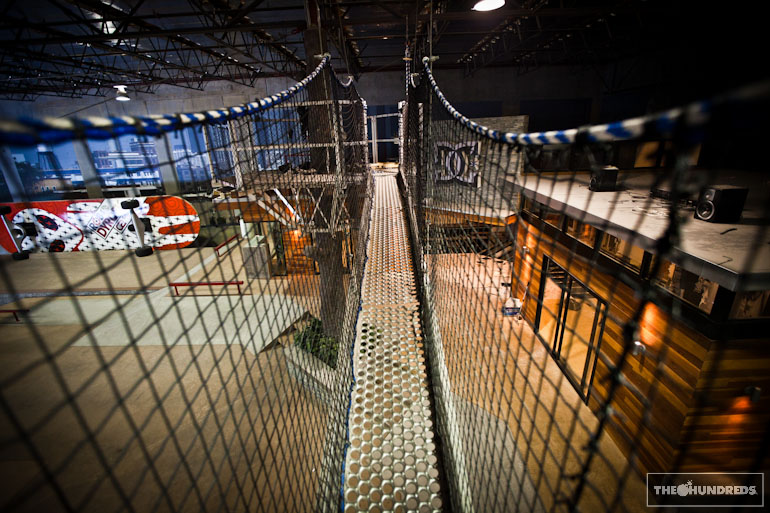 But…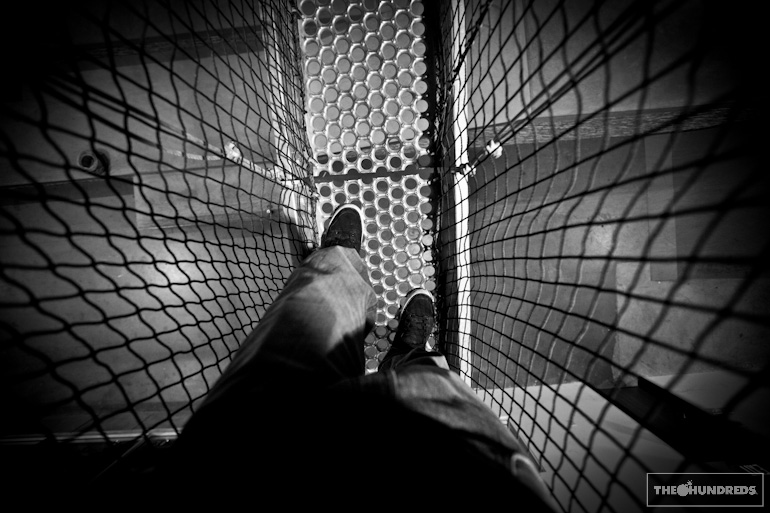 …nevermind.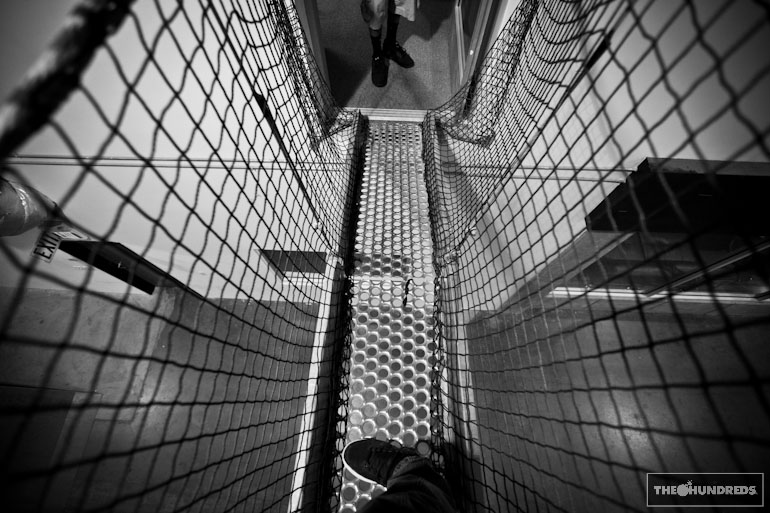 I'm gonna go say hi to Tracy instead. I swear he's wearing our Kai t-shirt under that French bulldog.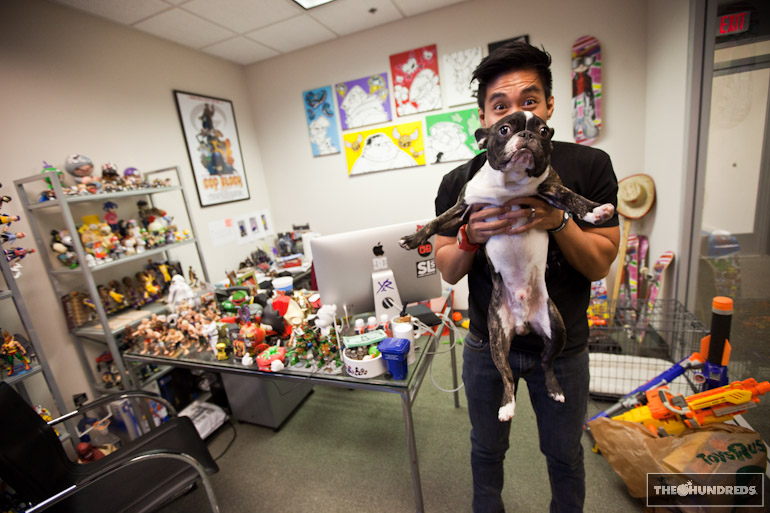 And he just got in the new Wild Grinders toys. My favorite is Emo Crys, he's like a crybaby Asian kid with bad hair. Just like me.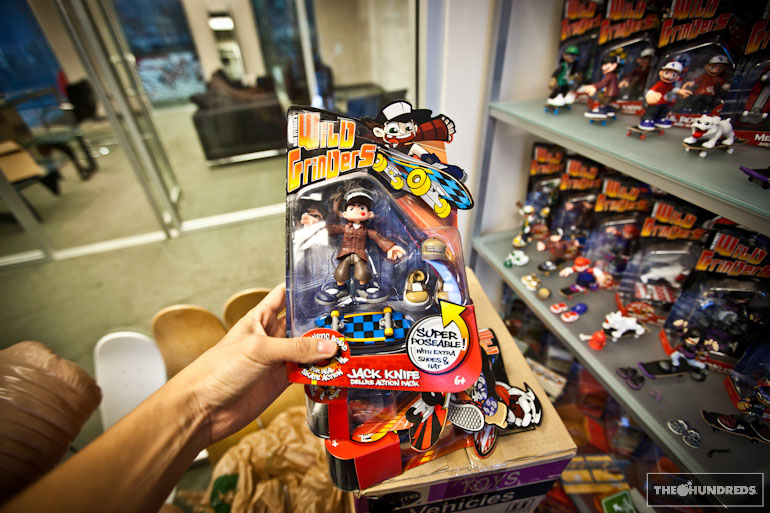 Following Drama downstairs, I couldn't help but appreciate how he matches the stairwell. Now that takes forethought.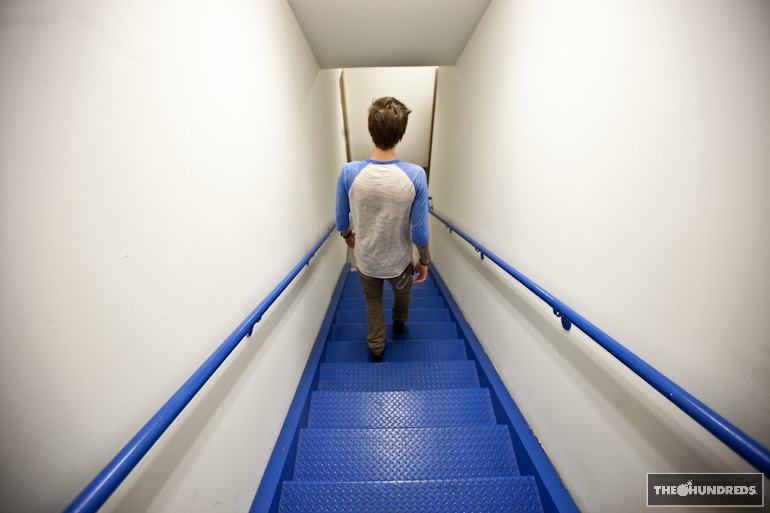 So this is Drama's old office. I think Rob's exploding his side, so Drama needs a new home.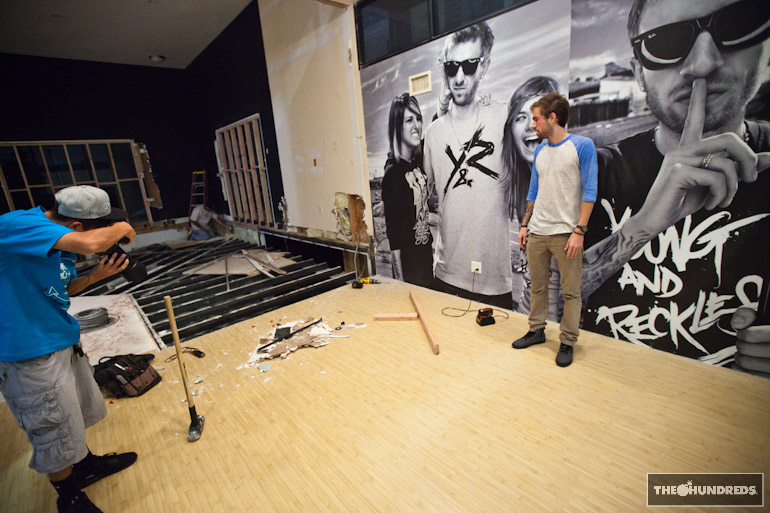 So this is it for now, but Drama wants me to help figure out how to make it better. First we will begin by removing the ladder. I can't tell you what comes next but I hope you guys dig it.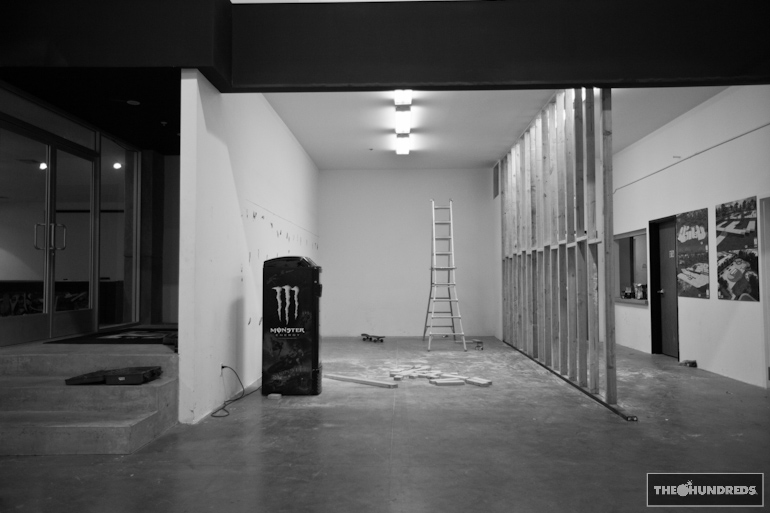 by bobbyhundreds