Fairfax feels a little more complete this week, thanks to the block's newest addition, Canvas. Located between Supreme and Hall of Fame at 441 Fairfax Ave., Canvas is a massive space dedicated to all things tattoo art. Pick up your To Die For hoodies here, or your favorite prints and tattoo art books. But the shop's most significant features are the galleries in the back that display paintings and drawings by the world's most talented tattoo artists.
The final secret room houses a bar that provided a convenient watering hole for Canvas' opening party this past weekend, with hundreds of guests in attendance. Check out Canvas and owner Todd in an upcoming episode of L.A. Ink,.. and yes, Kat Von D and the rest of the cast have their art hanging in the space as well.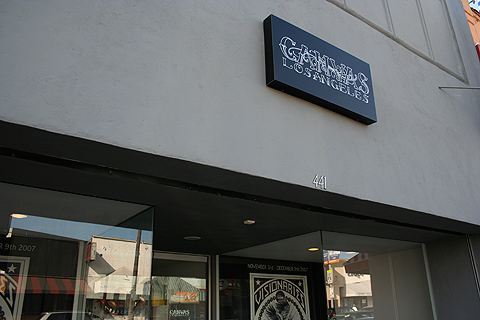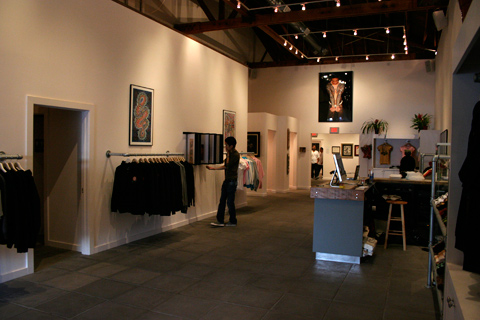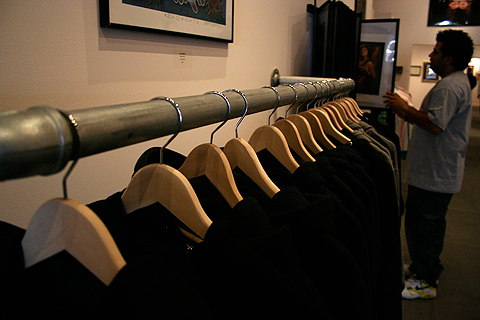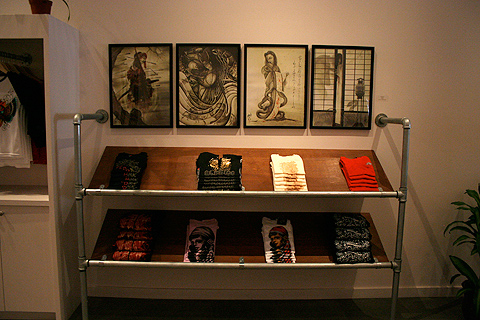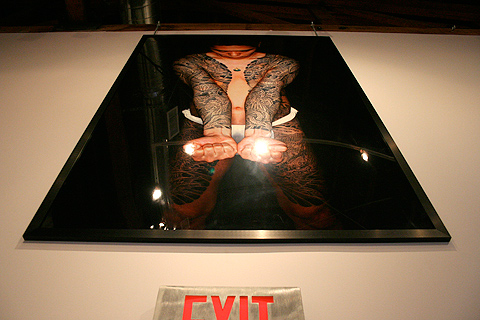 This entire "water" painting was done in the artist's own blood. Yup.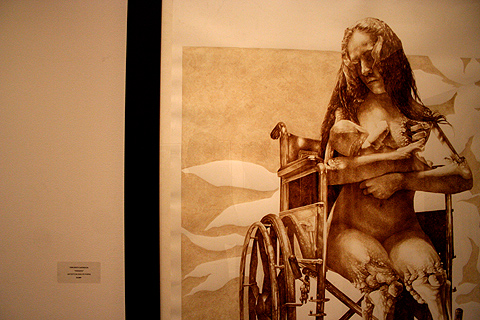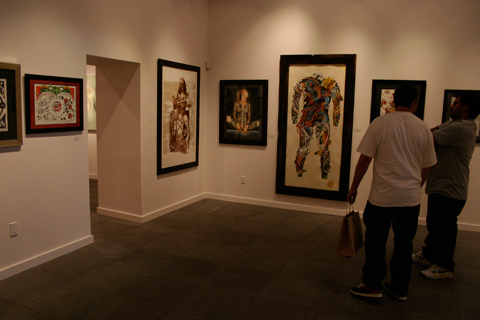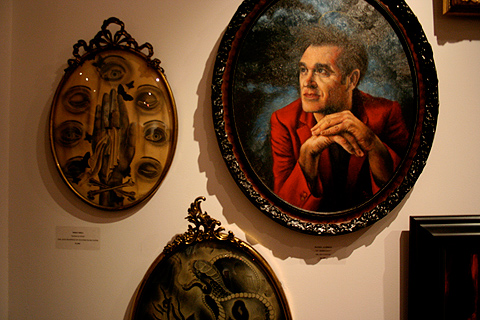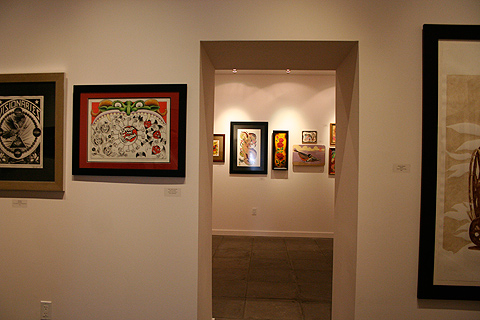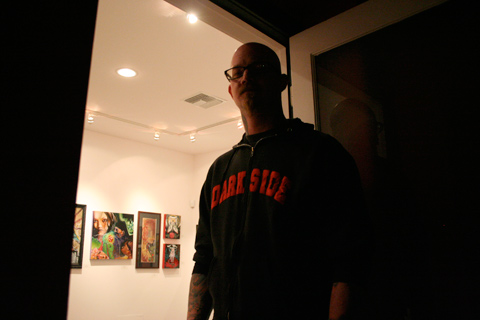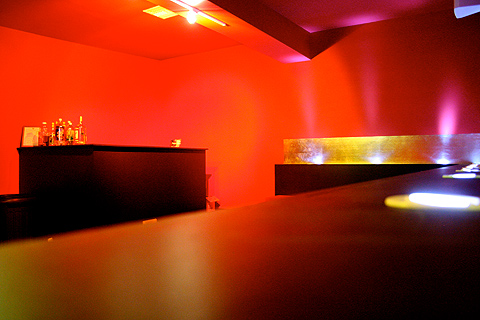 by bobbyhundreds