The Streetwear industry is small and tightly knit, less of a community and more of a family. And like brethren, we party together, collaborate and compete with each other, secretly (or obviously) hate on another; we co-exist as relatives. So when one of us surges, it carries the rest of the network. And if one of us hurts or falls, then we all feel the impact.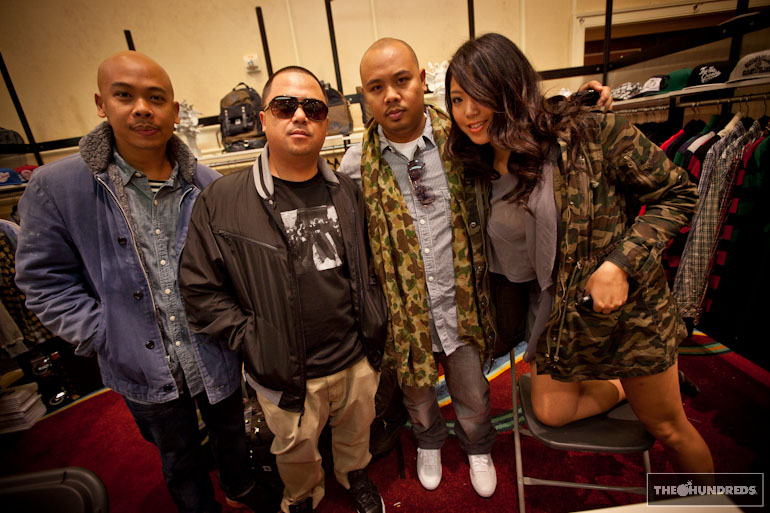 Yesterday afternoon, Chris (second from left) aka Luda tragically and shockingly passed. He was more than the Marketing guy for Crooks & Castles, he was one of the cornerstones of the brand he represented. And considering the prominence of his crew, you can understand the value his character held in our scene.
Plus, beyond that, Chris was just a really, truly great guy.
You know, there are a lot of negative things to be said about a lot of people in this industry. With unchecked egos and testosterone run amok, we have more than our fair share of bad eggs. But Chris was above ill repute. I never had an interaction with this man where he wasn't consistently professional, sharp, and more than anything, genuine. Judging by how many lives have been broken over the past 24 hours, here in Los Angeles and around the world, it's a testament at how loved Chris was. So again, we lose one of the good ones.
I've always envied the Crooks for their strength as a family, and it's in those bonds that they'll get through this and keep Chris' legacy alive. Can't stop the Crooks. Can't stop Chris.
With all due respect, from The Hundreds.
by bobbyhundreds