I got back to TH HQ this morning to find 2 fat boxes from Portland-basedDark Horse Comics, the largest American comic book publisher behind Marvel and DC.
Filled out my bookcase nicely.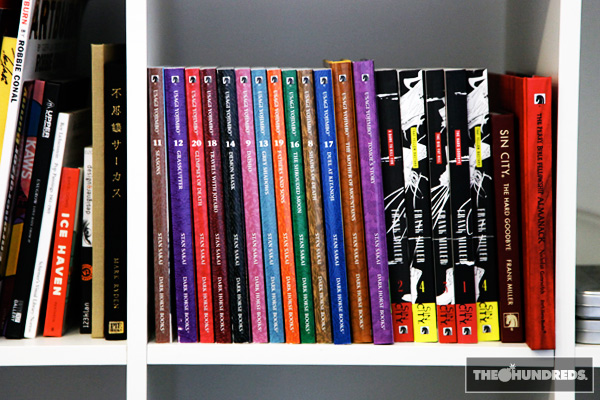 Frank Miller's Sin City series.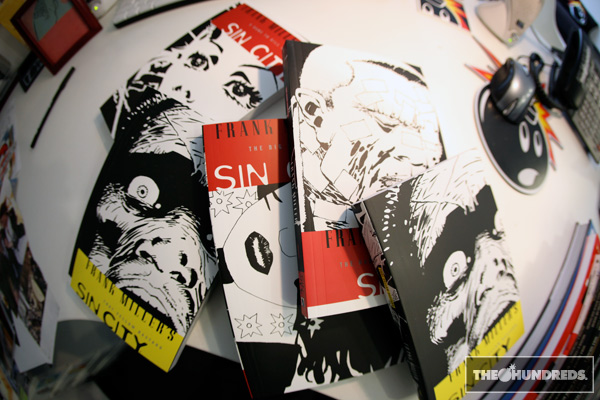 The way it should've been.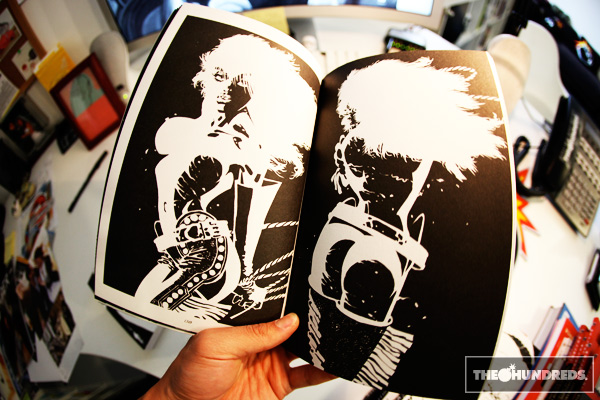 Exclusive hardcover edition of The Hard Goodbye.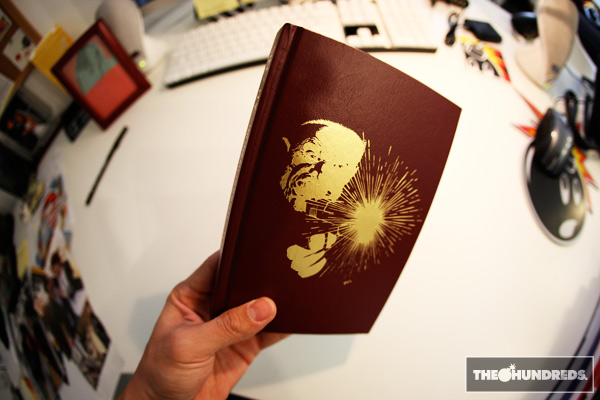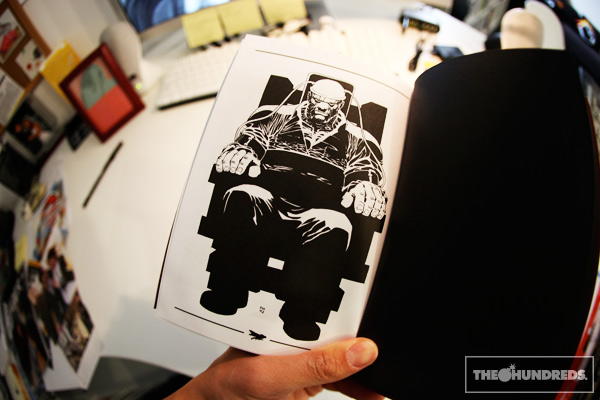 One of my favorite comics, condensed and repackaged as graphic novels, Stan Sakai's Usagi Yojimbo.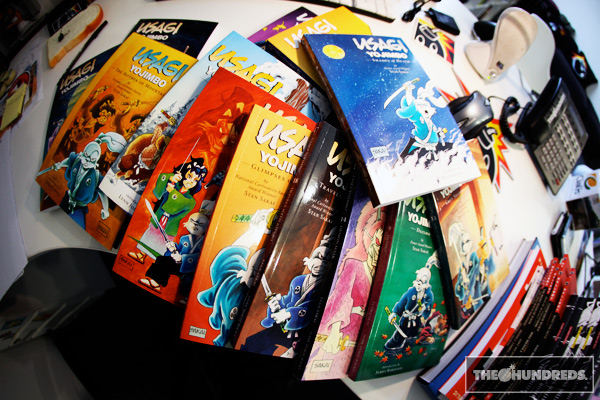 Talk about co-branding. Eastman and Laird's signature creations had a moment of crossover with the knife-wielding rabbit, as you may even recall when the Turtles hit the bigtime and Usagi had his own cameos on Saturday morning television.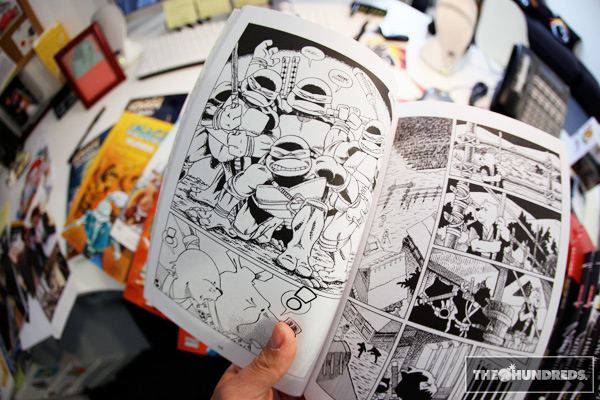 Speaking of signatures.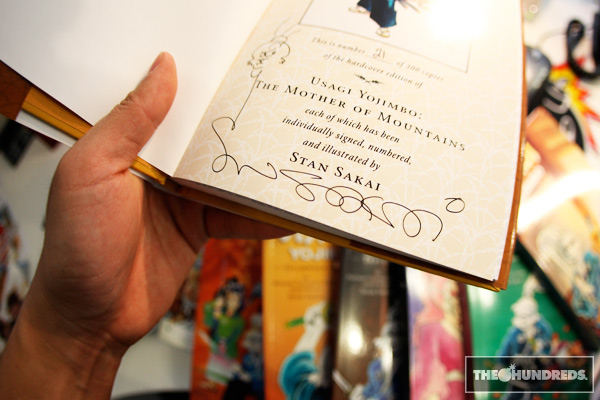 Benjie lost it over this one. Basically, a behind-the-scenes of Otomo's Akira, never-before-seen illustrations, production sketches, alternate art, and the like.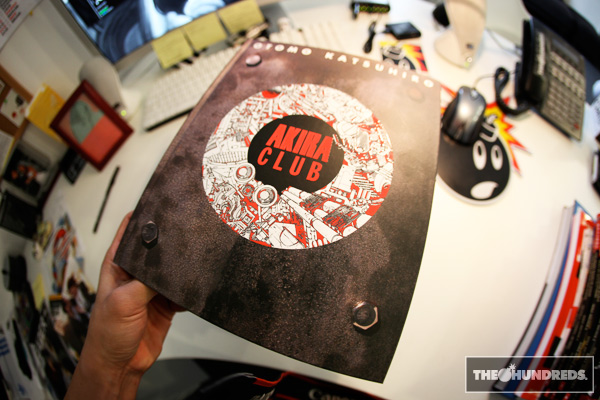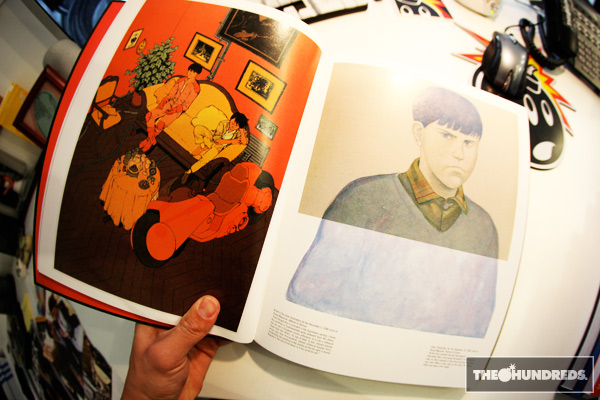 A portfolio of Jim Silke's renowned Bettie Page painted pinups.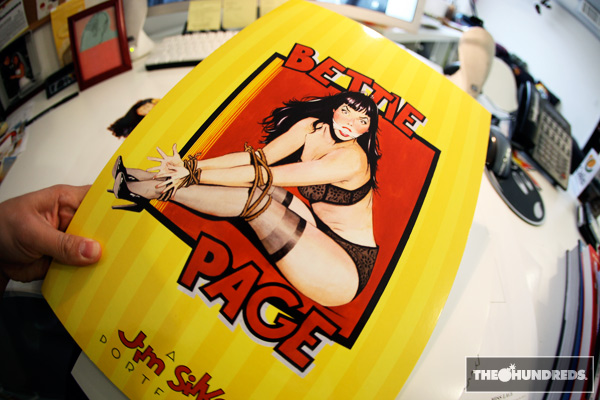 We miss you, Bettie.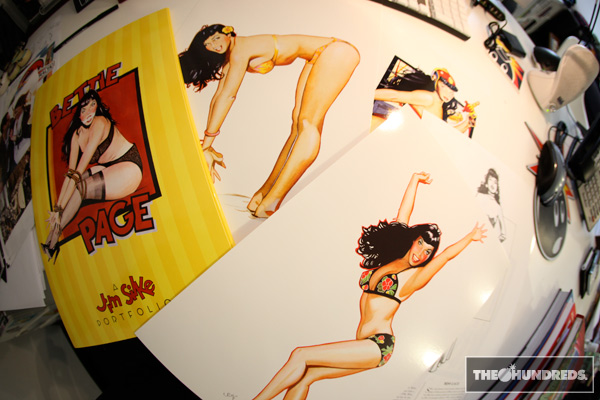 The entire Hellboy series. Anybody catch the second film? GDT killed it.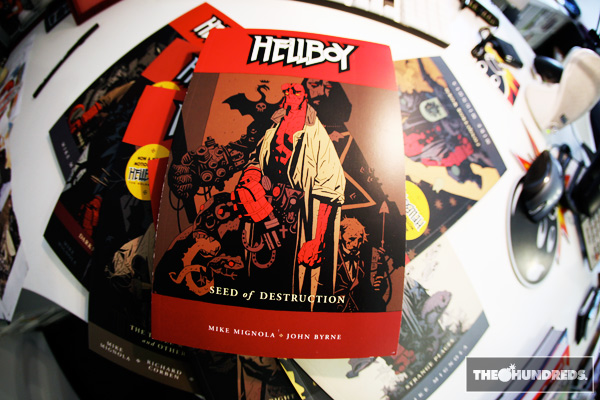 And last but not least, Nick Gurewitch's "The Perry Bible Fellowship ALMANACK." If you've been down with us since the beginning, you'll remember that I interviewed Nick G years ago for a The Hundreds Chronicle. Nick even used to ask me to "proofread" his comics for sensibility purposes. This dude is so brilliant and so out there, that sometimes his jokes would go way way over readers' heads.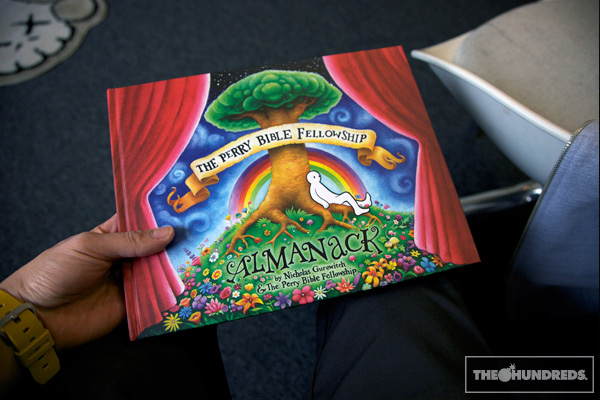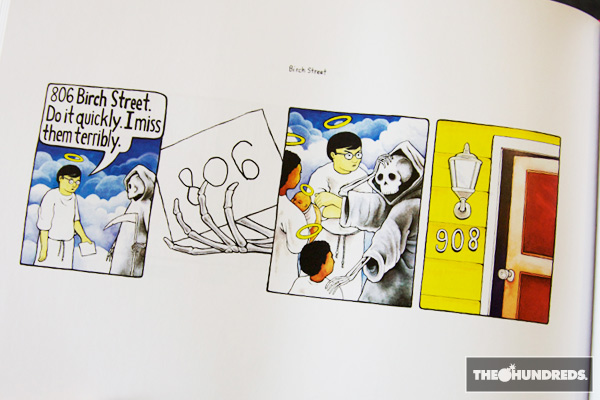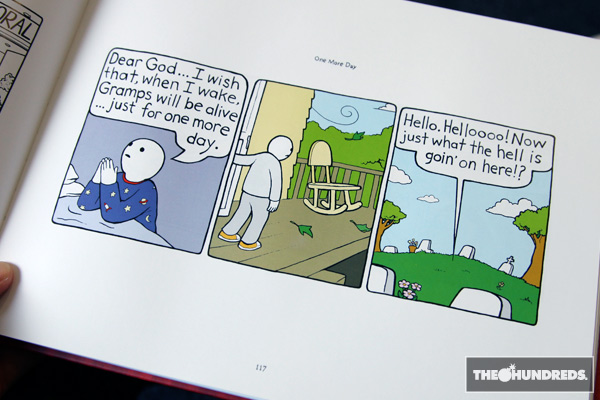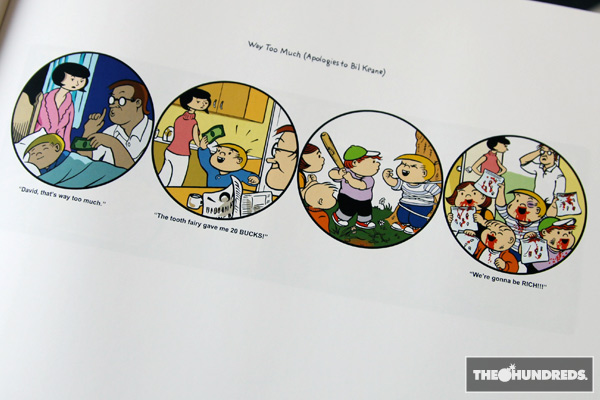 The ALMANACK's last chapter is dedicated to those aforementioned strips that were way too intelligent / crass / easy / obscure for readers, and were subsequently never published. Here's one that I think should have made the cut.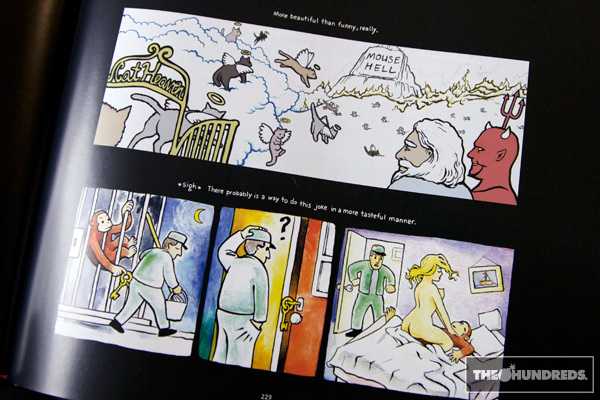 You can read more PBF HERE. And you can also pick up all of these books, plus much much more, from Dark Horse.
by bobbyhundreds