We headed to Bear Mountain for some much-deserved RnR. Left L.A. at 6am sharp, and still didn't get on the slopes until 11:30. Peak season kinda sucks that way.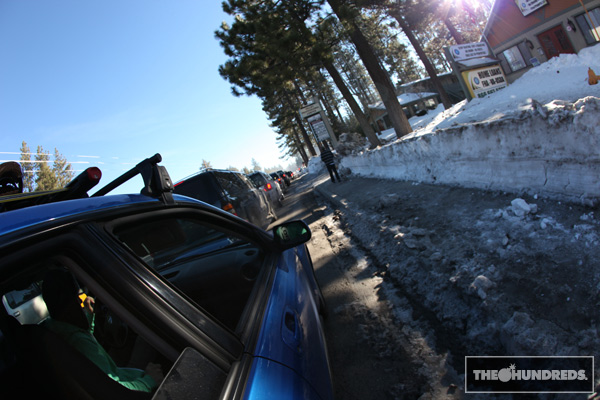 I kidnapped some of the staff for the day, including Scotty iLL, Iron Mike, and Pat.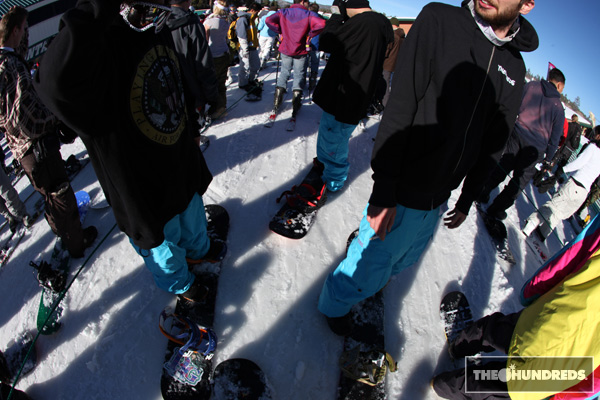 Plus, extended family included Ross, Boss, Terry, and Jake. Everyone on a The Hundreds x Forum snowboard, and kitted in The Hundreds x Special Blend outerwear. It was hard not to spot us on the mountain.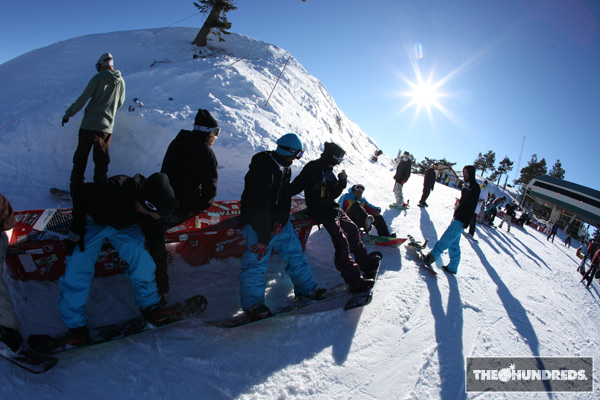 On your mark.. get set..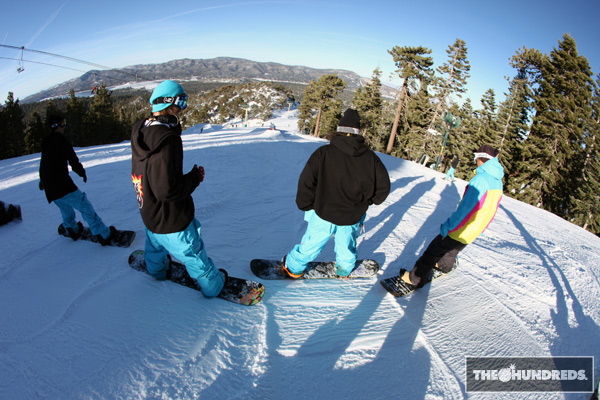 Go.

by bobbyhundreds