Lucky, Ben, Jun Cha, and I had a meeting with Todd (center) at Canvas, Fairfax's tattoo art gallery and cultural hub.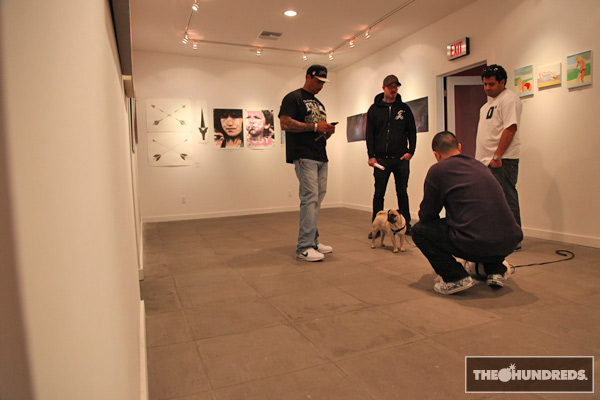 There's always something to see here. Right now, Todd's got some great work by Regino Gonzales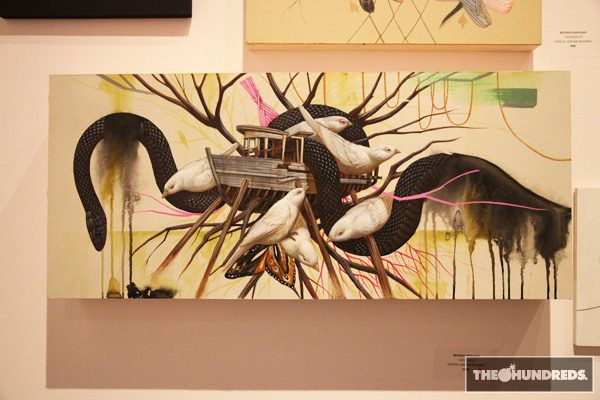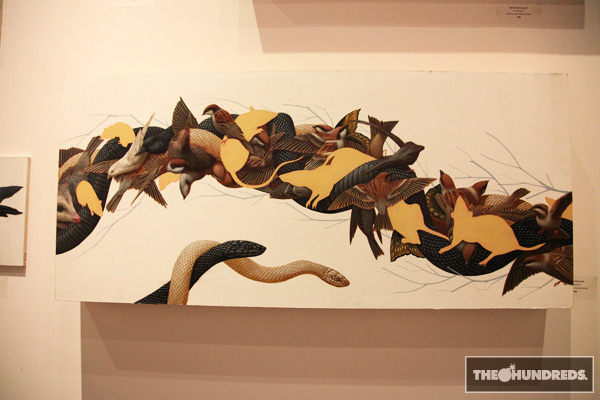 as well as Thomas Hooper. Todd was saying that this is his favorite painting that's ever shown in his gallery.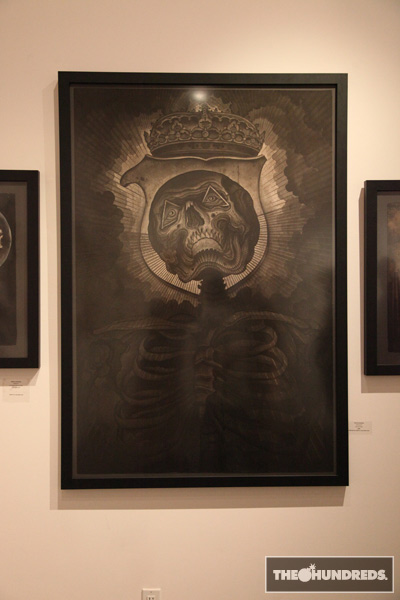 Erich stopped by. He's responsible for HORI SMOKU SAILOR JERRY, a feature-length documentary outlining the history of American tattoo through it godfather, Sailor Jerry. It screened Monday night at the Silent Movie Theater up Fairfax.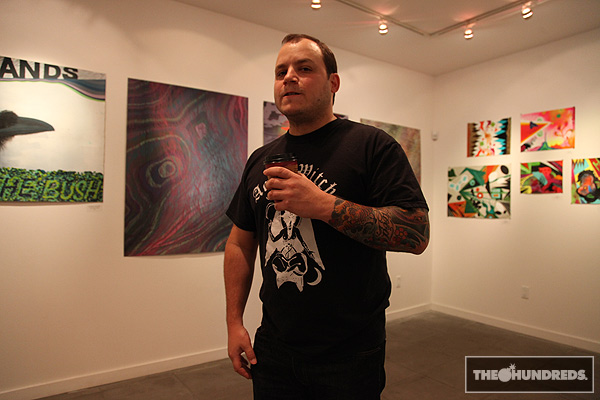 Afterwards, around the corner to check in on THLA.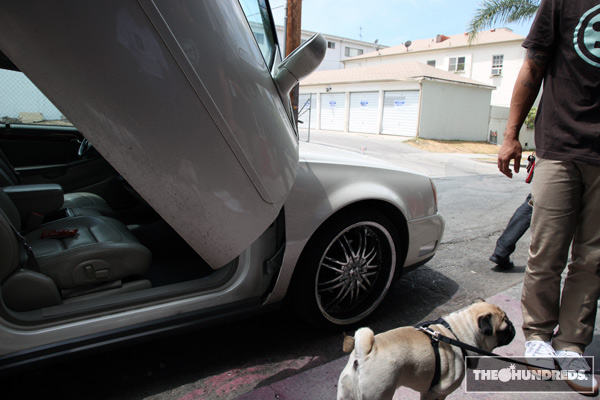 Iron Mike, ynoT?, Nick, and Benjamin Hundreds. Oh yeah, plus Charlotte and Wallace.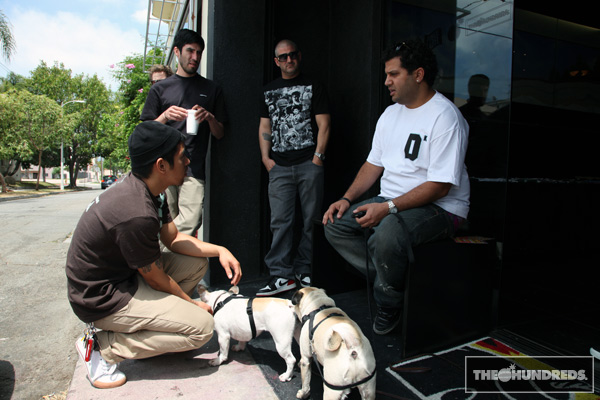 by bobbyhundreds