Yes, we are moving.
Over the next few months, The Hundreds' offices, warehouse, and print shop are transitioning to a new headquarters and here's your first peek inside. Artist Phil Lumbang is already at work throwin' up Awesome Bears in the Design department.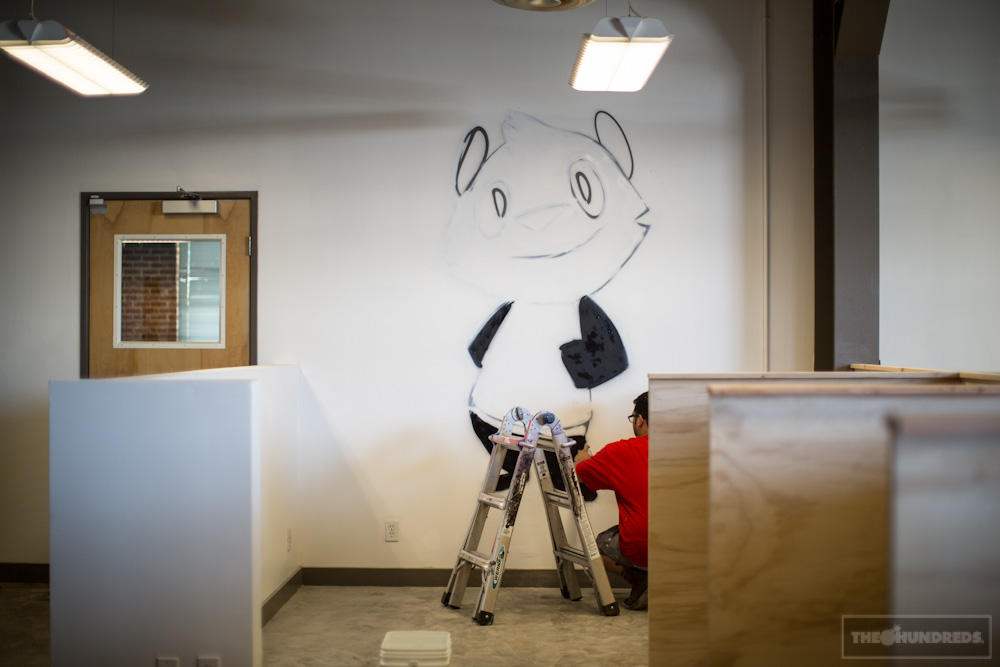 Phil works so fast – something that came out of necessity as a street artist – each one of these bears takes about forty minutes, straight freehanded.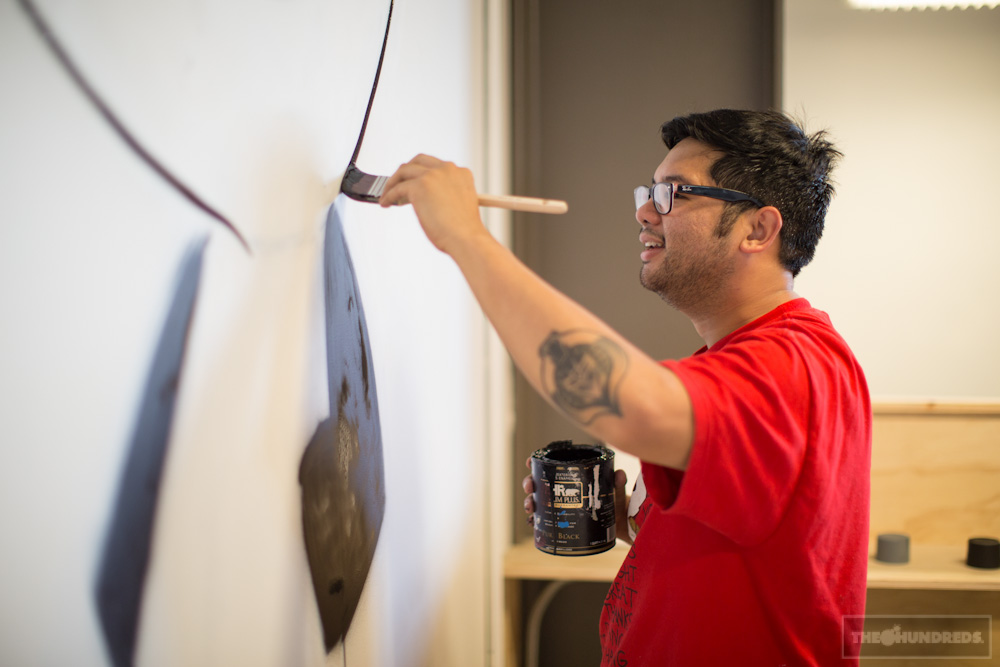 Artist Steven Harrington also drops in on the fun. He'll be contributing to the new space as well. Plenty of big, blank walls in this building to go around… (hint hint to all our muralist friends…)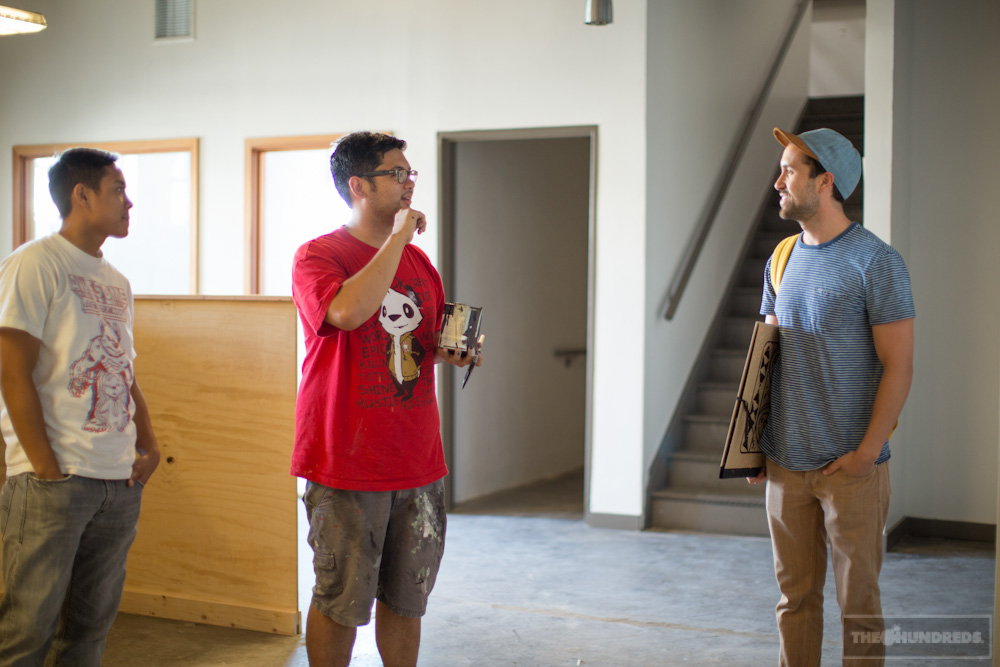 Hug life: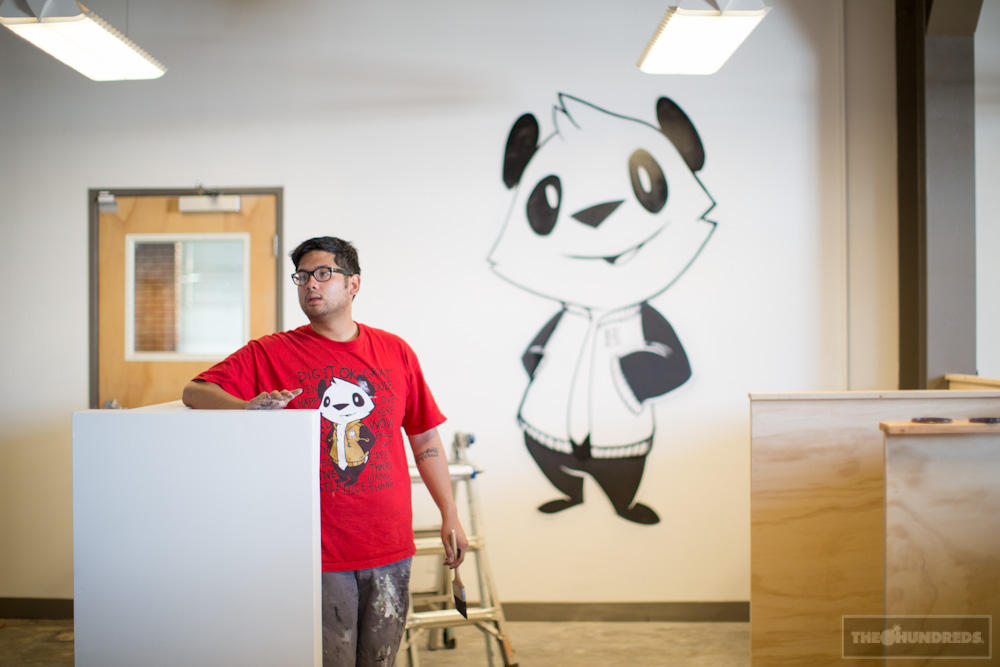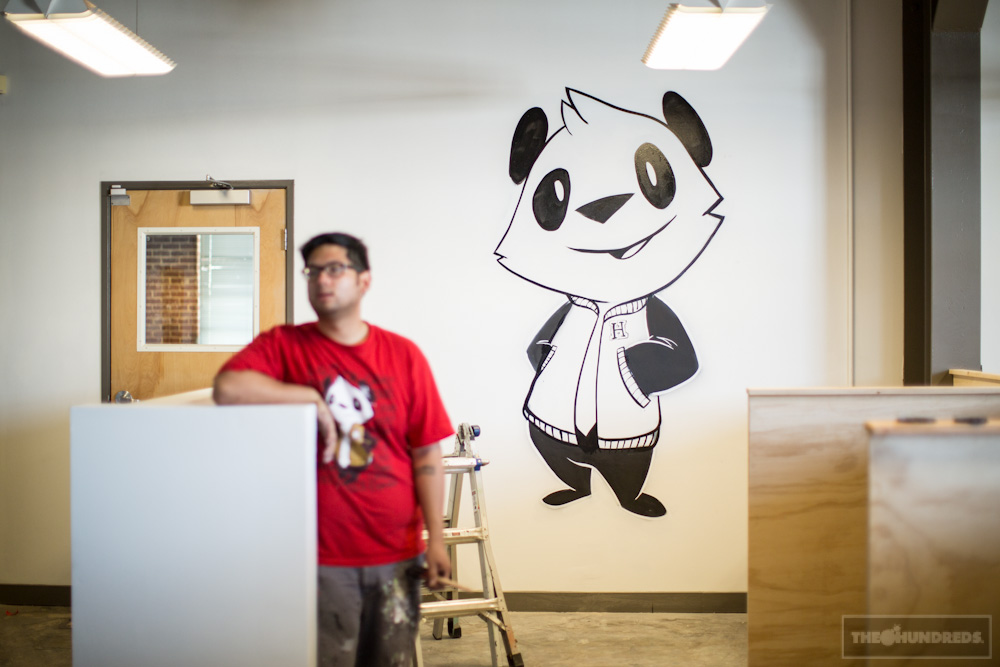 Welcome to our new home. Pretty awesome.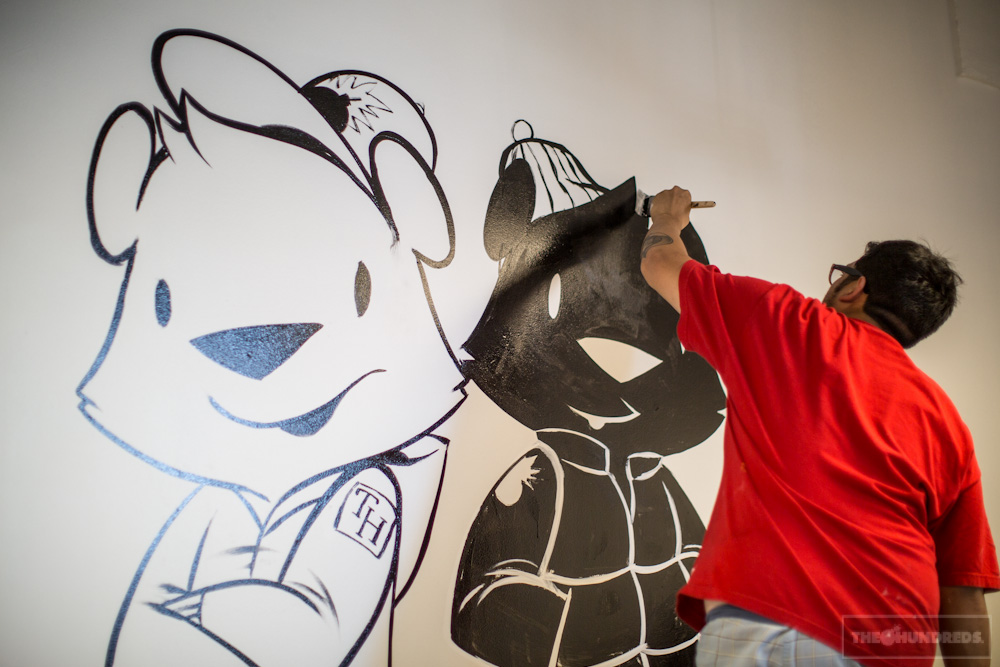 by bobbyhundreds