Every week as of late, the Fairfax residents have been getting together for basketball games around the city. Last night, we were granted the opportunity to play at the Nike court, so everyone was out in full force.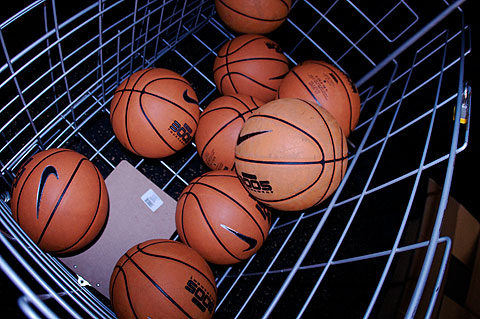 The highlight of the game was when Scotty iLL got his face swatted in by our 6'7″ bookkeeper, Seun Olowokandi (Yes, that's his brother). The reactions are priceess.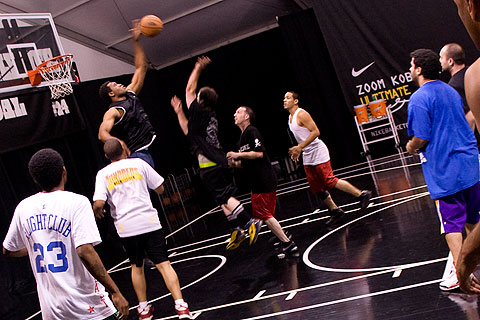 Sal hates shirts but loves shooting 3's.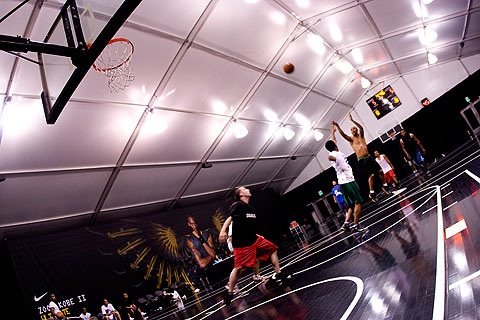 And yes, to all the doubters, Seun really is our bookkeeper. I was standing 40 feet away when I took this photo.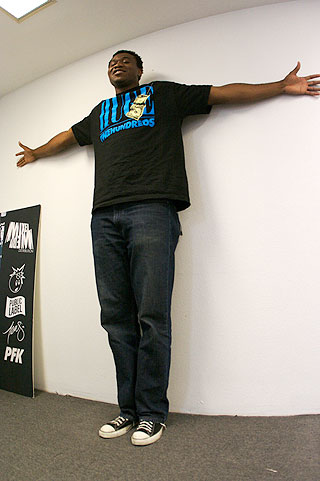 by bobbyhundreds