About 4 years ago, we made this t-shirt called "HIP-HOP IS DEAD" that you'd remember if you've stuck with us. Somewhere along the way, I guess it became a pretty popular saying, which is funny because it used to piss a lot of people off. Rap moguls used to diss that tee, now it's a Nas record.
Anyways, the truth of the matter is that hip-hop music never actually died. After the turn of the millenium, it was just popularized by an onslaught of commercialized, label-driven rappers, that were force-fed through the MTV/radio circuit. But now that the record industry is wheezing, the internet has blown the gates wide open for untapped talent, leveling the playing field so that everyone's got an equal shot. Like my man C-San here, who dropped off his demo. You can also check out his Myspace page HERE.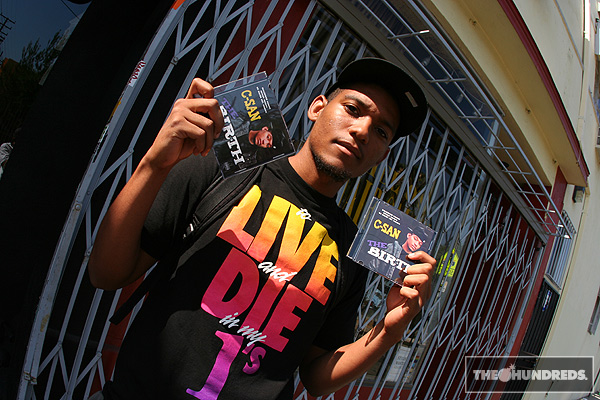 Q is Jermaine Dupri's newest emcee, and is in the middle of filming an MTV reality show. Which means that "Iron Man" Mike and Alex have finally caught their big break.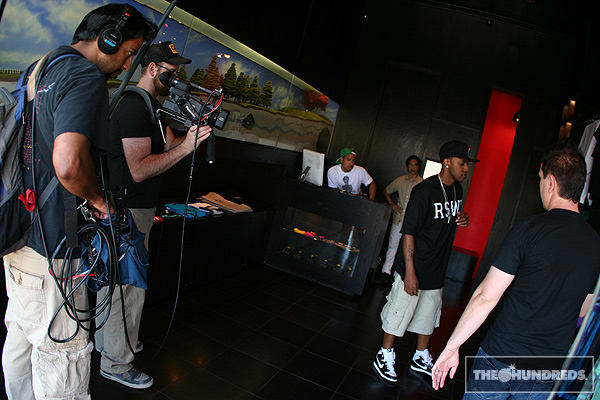 by bobbyhundreds