Ironically enough, one of the best attributes of Hong Kong's street/skate scene is how small and intimate it is. Case in point, Pharrell celebrated the Hong Kong opening of his BBC flagship store at Halo tonight, in a venue so tight that it'd be considered a coat room back in LA. But it was just big enough to squeeze everyone who was anyone in the HK community within its walls. Brian and Annie from 8five2, Lee-Hawk from the I.T. group, Poon from CLOT,.. even Dao-Yi (Public School) and Dan the Automator showed face. Rumor was that LeBron was in the building, but I didn't see him. And I don't think it'd be hard to spot LeBron in a room full of Chinese people.
Hongkongrazzi.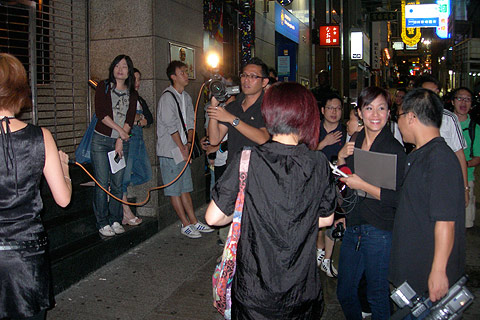 Three-of-a-kind. The Hypebeast staff keeps it in the FAM.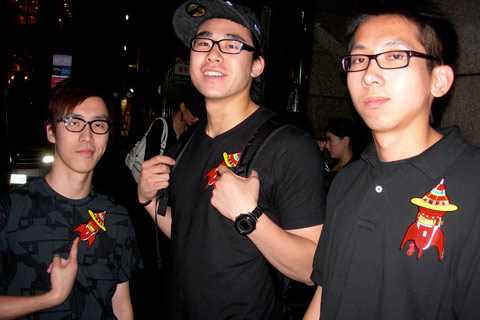 BBC went all out for the exclusive invite-only event…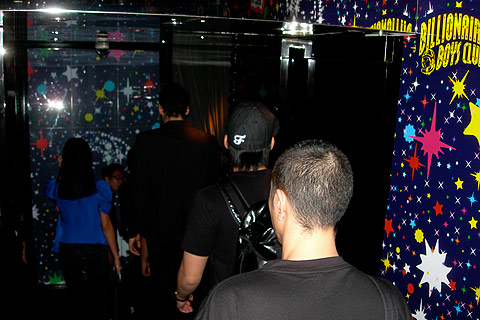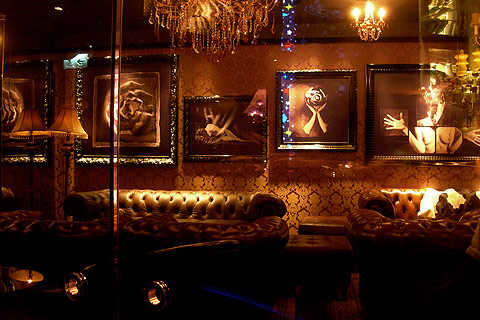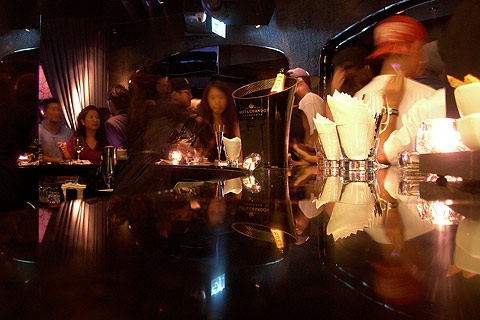 Hong Kong's O.G.est skater Jimmy, his wife, and Annie (Know1edge).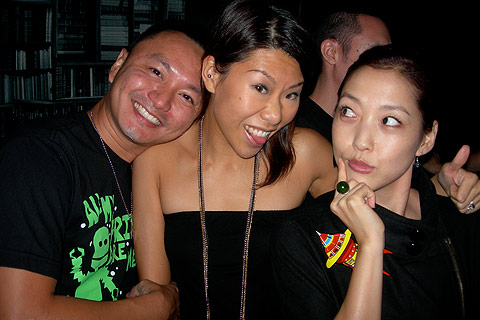 Some guy named Nigo was DJing..? Supposedly he runs a brand called A Bathing Ape on the side. P.S. that Rockin Jellybean tee is good to go!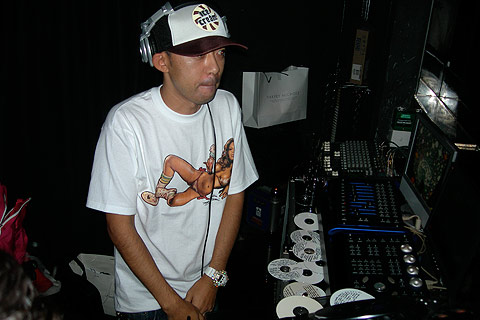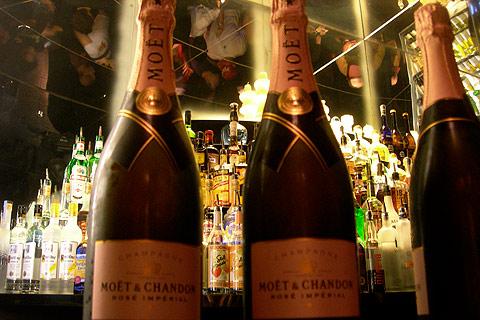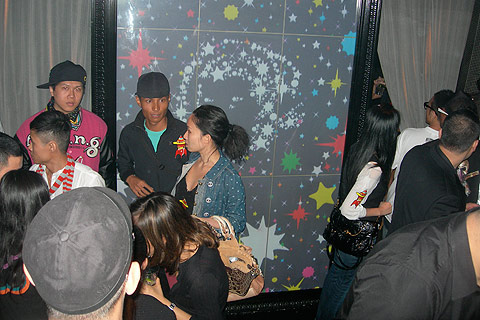 by bobbyhundreds