Whenever friends remark on how much we work, they supportively chime in, "Well, it'll all pay off. Work hard now so it gets easier later."  But the thing is it never really gets easier. It only gets harder, more complicated and complex. The story gets more intricate and involved, there are more players, more chapters to the story.  But it also gets more fun and more rewarding.  We make more friends, we get to work with more inspiring people.  It does all pay off.  The reward is in the process.
Swung by The Hundreds Los Angeles earlier today. Said hi to our RSWD soldiers, Five, skate team manager Mike "Owen" Franklin, and the veteran, Umi.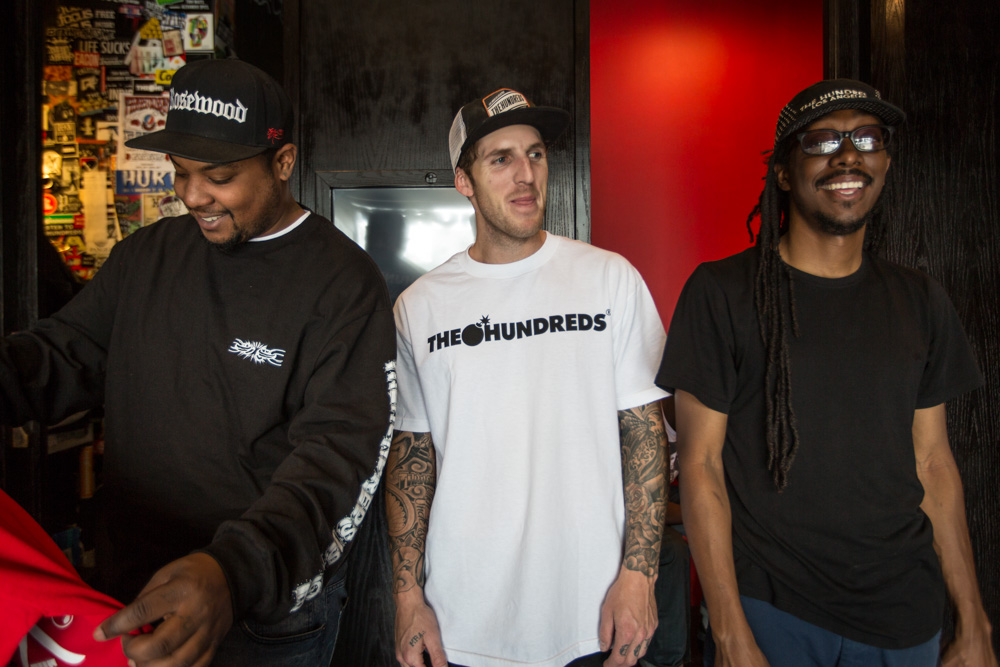 As of this morning, the second delivery from our Spring collection is now available in all our flagship stores.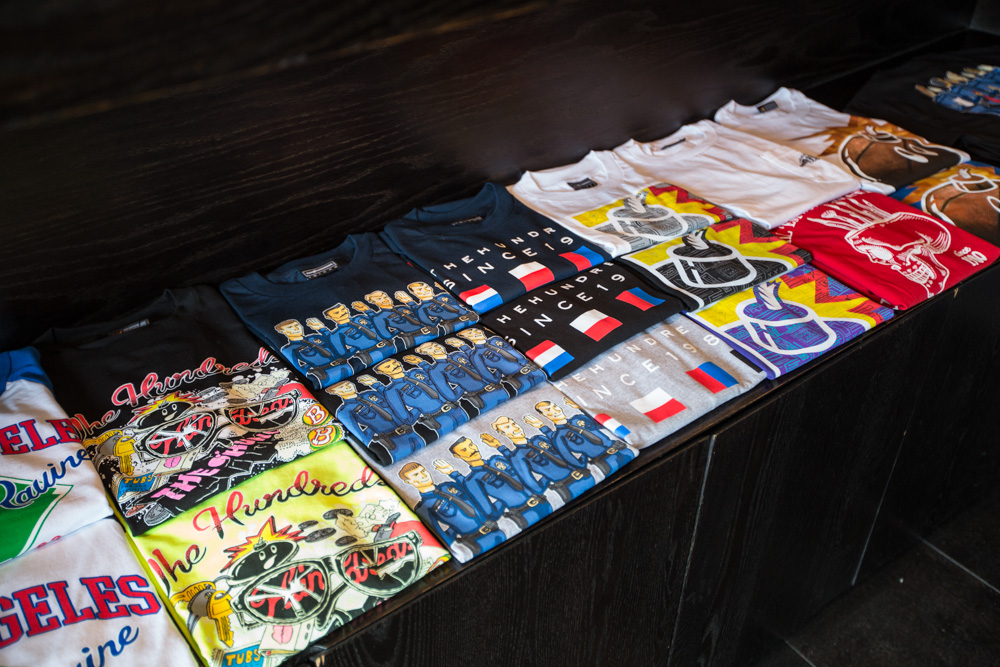 I love this denim bag trio: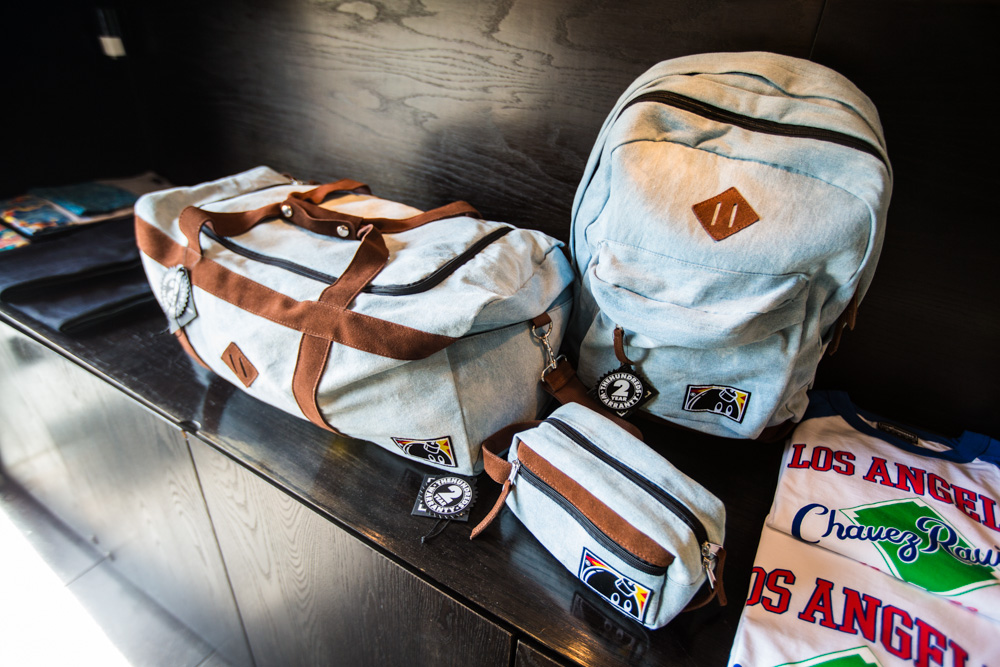 Another favorite from current pieces at The Hundreds: The "Seasoned" snap-back cap: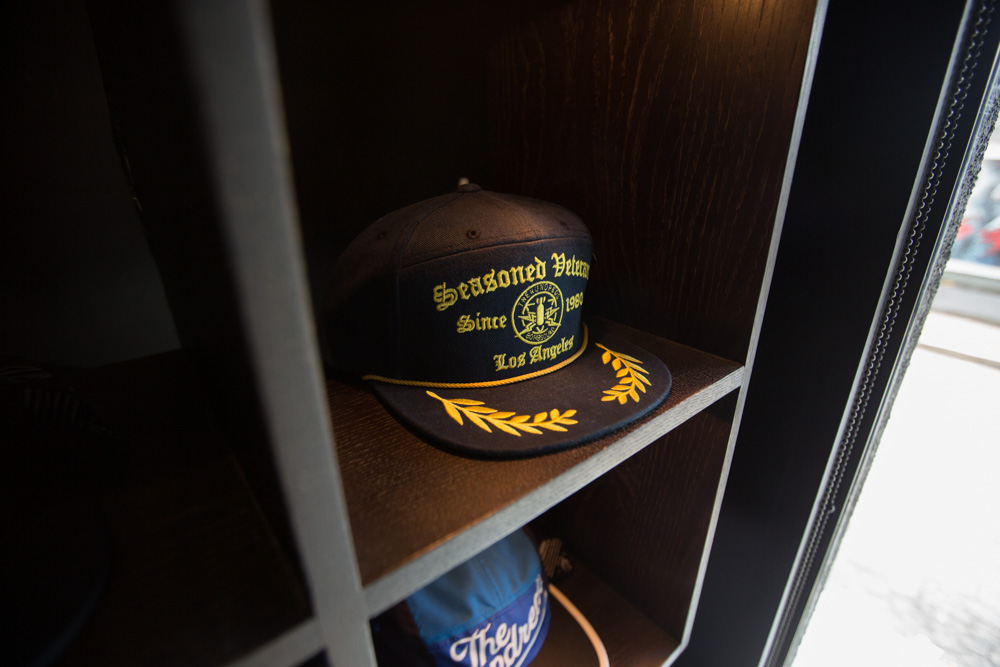 These boards are sold out everywhere.  Whether by design, demand, or dollars, The Hundreds by James Jean was one of our hottest artist collaborations to date: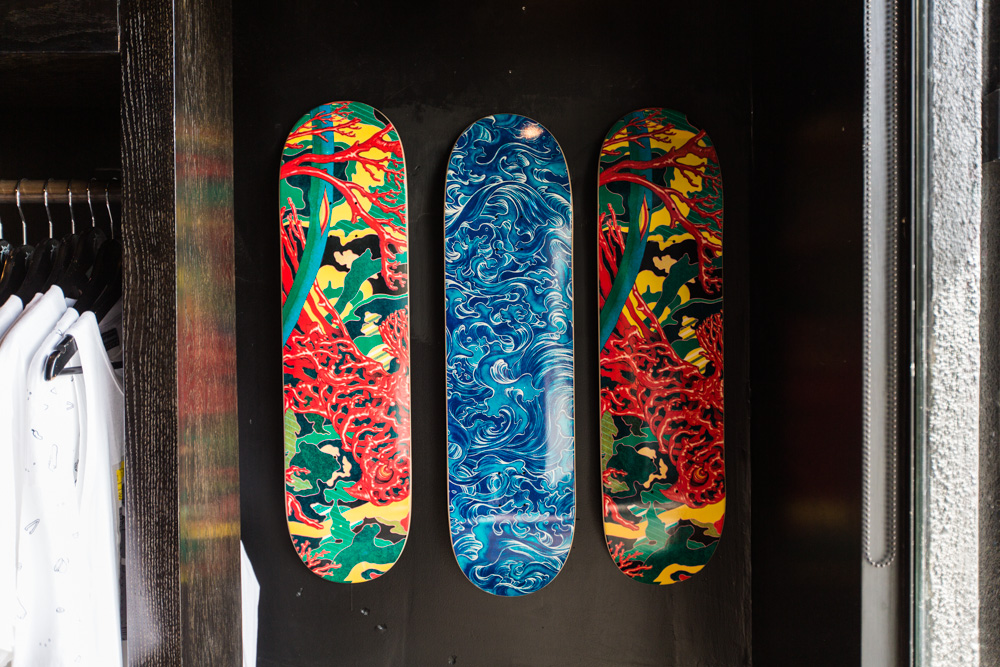 Monday, we stopped by KROQ to watch Phantogram play to a small black-box crowd: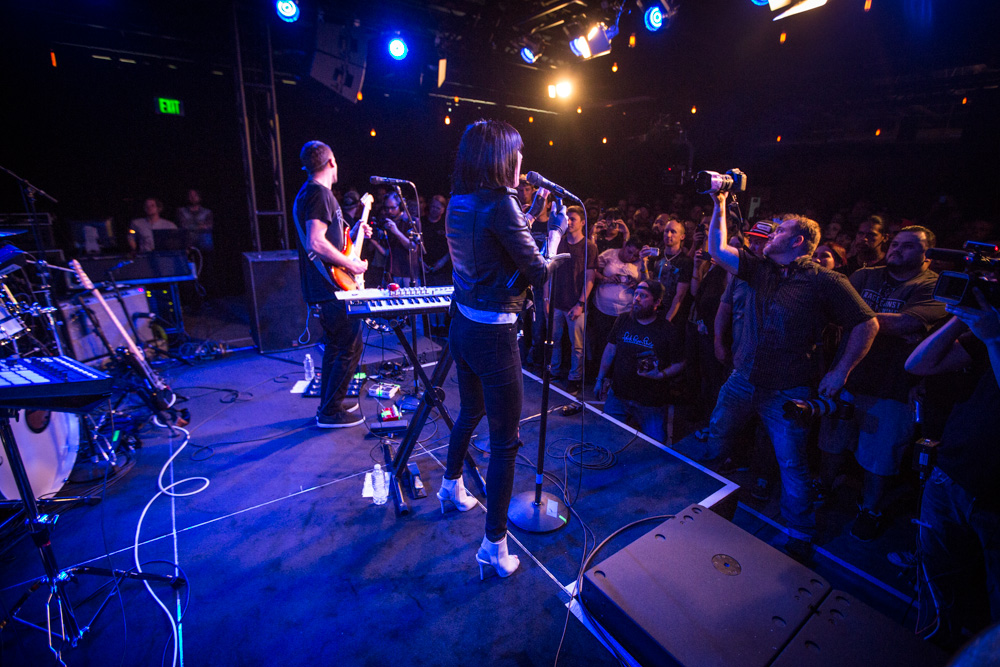 They're a fun group to watch.  I've never been so committed to their sound. In a way, I find their sound a bit dated. Or  maybe the trip-hop thing was way ahead of its time back in the late '90s, so we're all caught up now?
In any case, I guess singer Sarah Barthel is dating Shaun White, and you can surmise your own opinion from there. I'm not too stoked on my shots from the show and wasn't even planning on publishing them, after the "bouncer" on the left decided to muscle me out of position, and the studio's sweatbag photographers threw a piss fit that Luis and I were there to steal their glory. Wasn't the best concert photography experience, but now do you see what I go through to bring you fresh content? And you still ignore my love.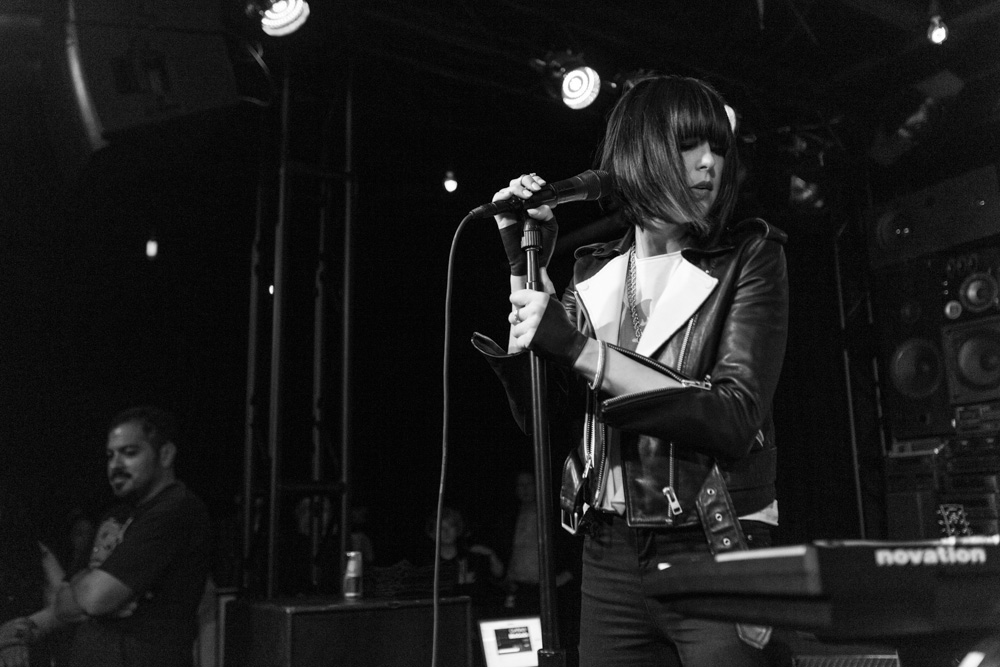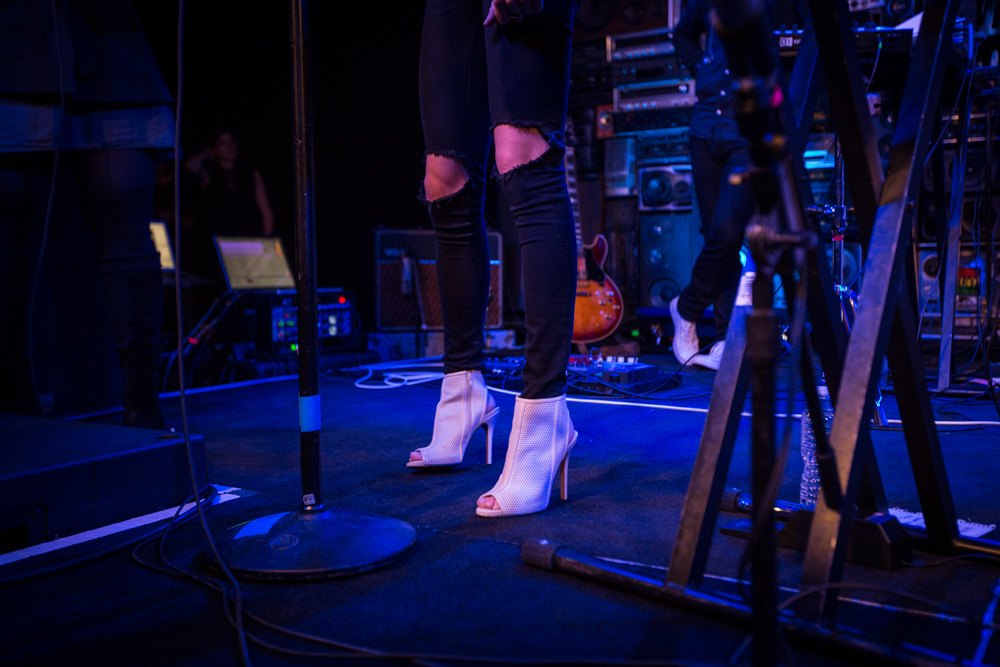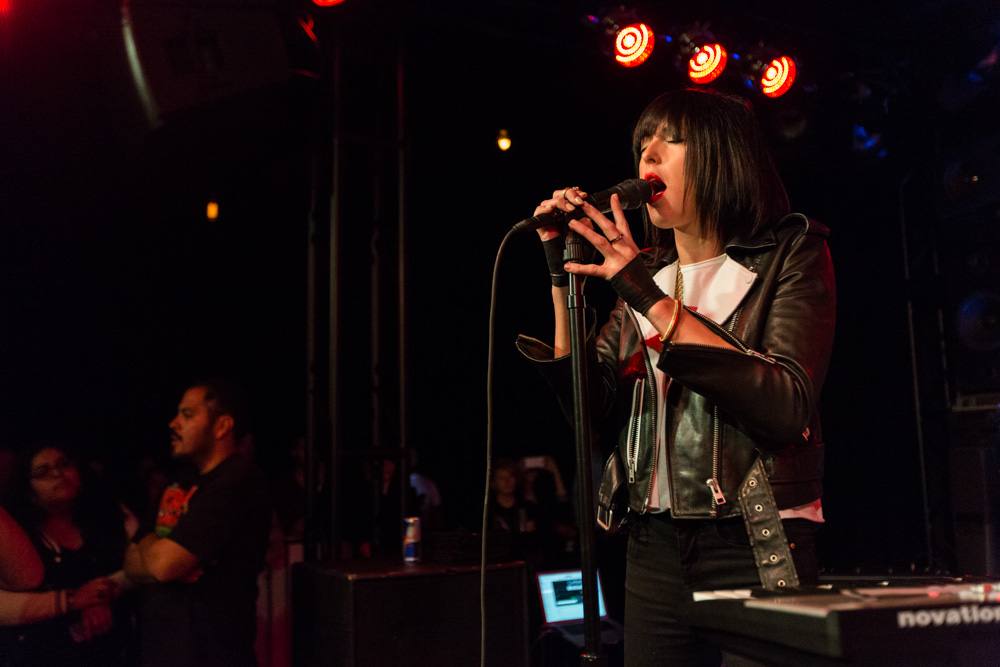 And wrapped up Thursday with Hypebeast filming around The Hundreds Homebase for an upcoming "Spaces" feature.  This is Santi.  Still debating on whether I should do a video Essentials piece for the Beast… I can't think of more than 3 material things I absolutely need, so I don't care to bore the planet. And can you imagine the Comments thread…?