Been a busy month here at The Hundreds. First, we introduced our Fall collection, which signifies a re-direction for the brand and apparel. Hope you guys have had a chance to experience the latest season in person or through our Online Shop. It's our collective best, and a prelude to the new The Hundreds.!
I've also been hard at work on a short film series called Snapshots, of which we kicked off with model Lauren Wasser. Have you seen it yet? She and her girlfriend Jen Rovero stop by Homebase during the early stages: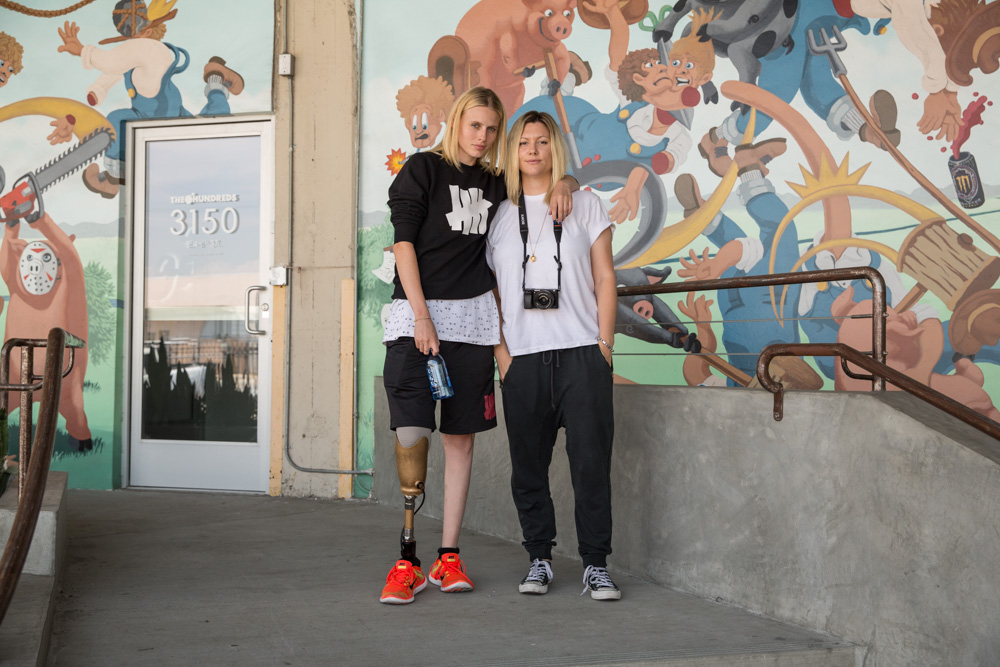 Ben and I rolled by SKEE TV and just happened to walk into a roundtable with the team behind Dre's "Compton." This was the first time they had all gathered in one place. Anderson Paak has the mic: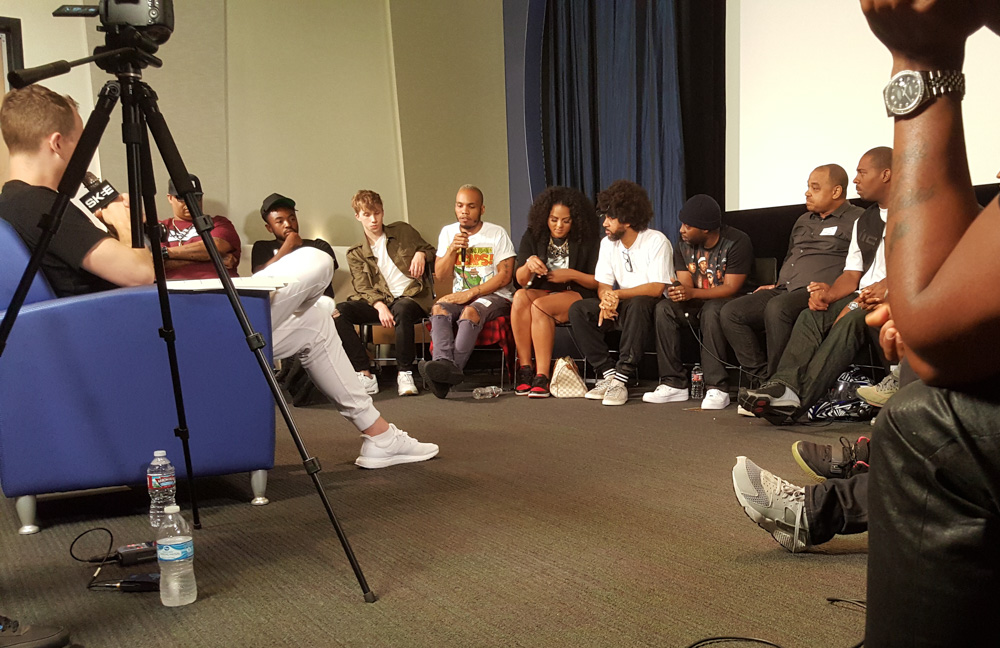 Guiliano's is the Bay Cities of Gardena.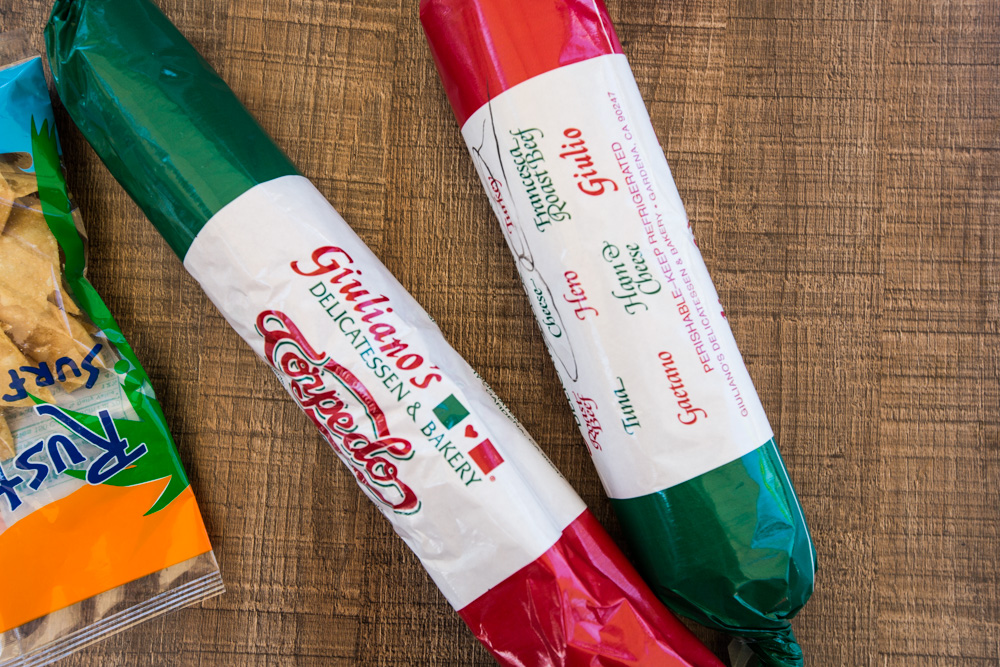 The family-owned Italian deli has been serving the community for 63 years. Paul knows this because his grandparents opened it the day he was born.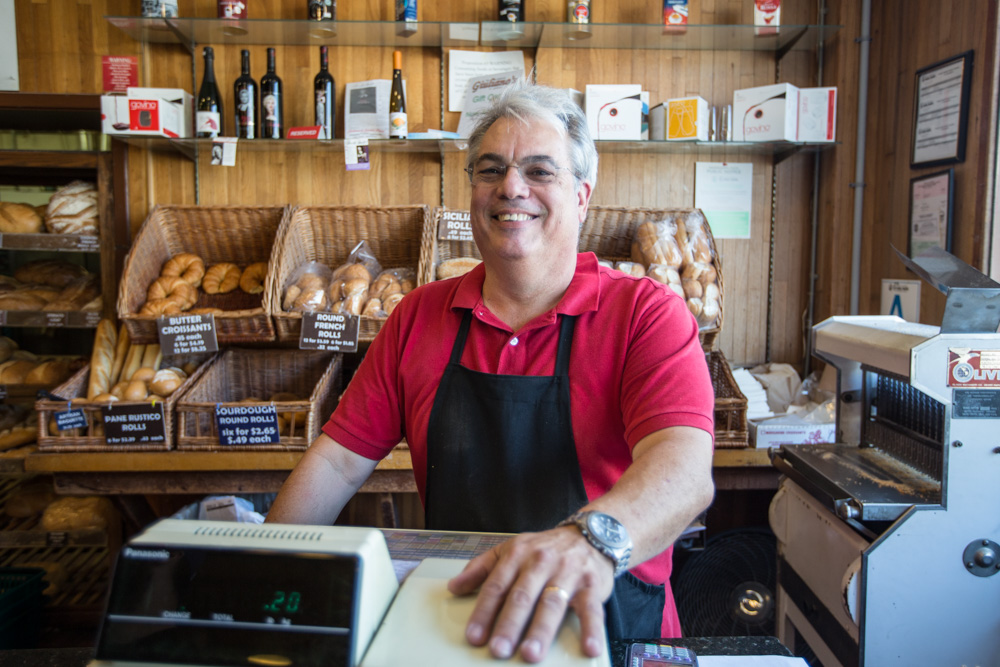 This is heavy.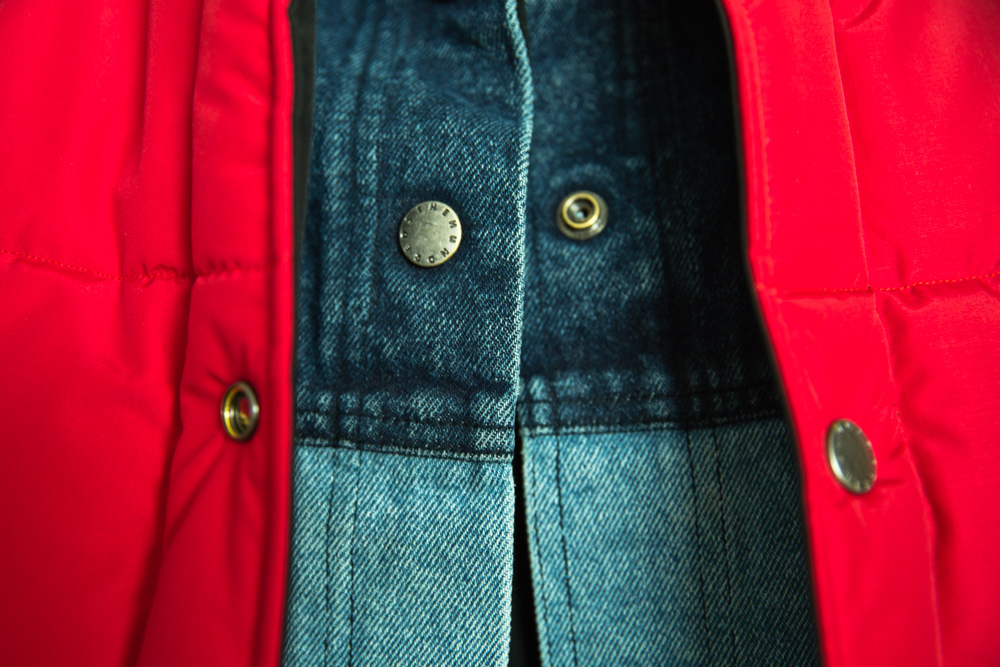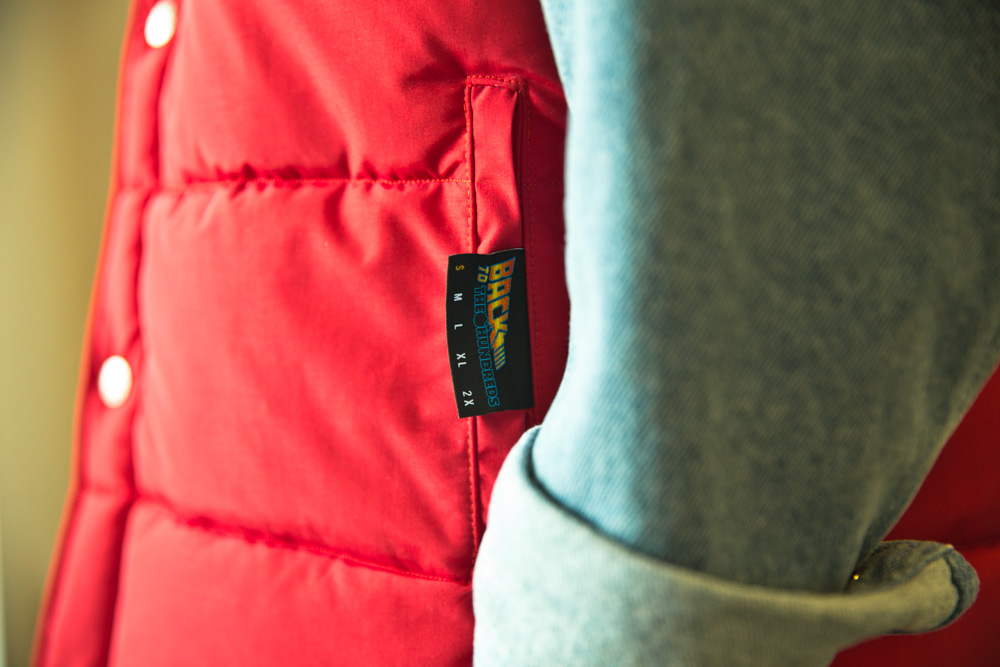 "How do you get such crazy access?," I ask. We're at Groundworks in Santa Monica. The next season of CNN's "This is Life with Lisa Ling" premieres this month, and she's just shown me the teaser where she rolls around with a notorious biker gang. "These people know I'm not gonna screw them," Lisa says. "I think I've proven that I do quality work."
It's an important lesson in branding. Your reputation is like credit. The better it's established, the more people trust you. And that's priceless.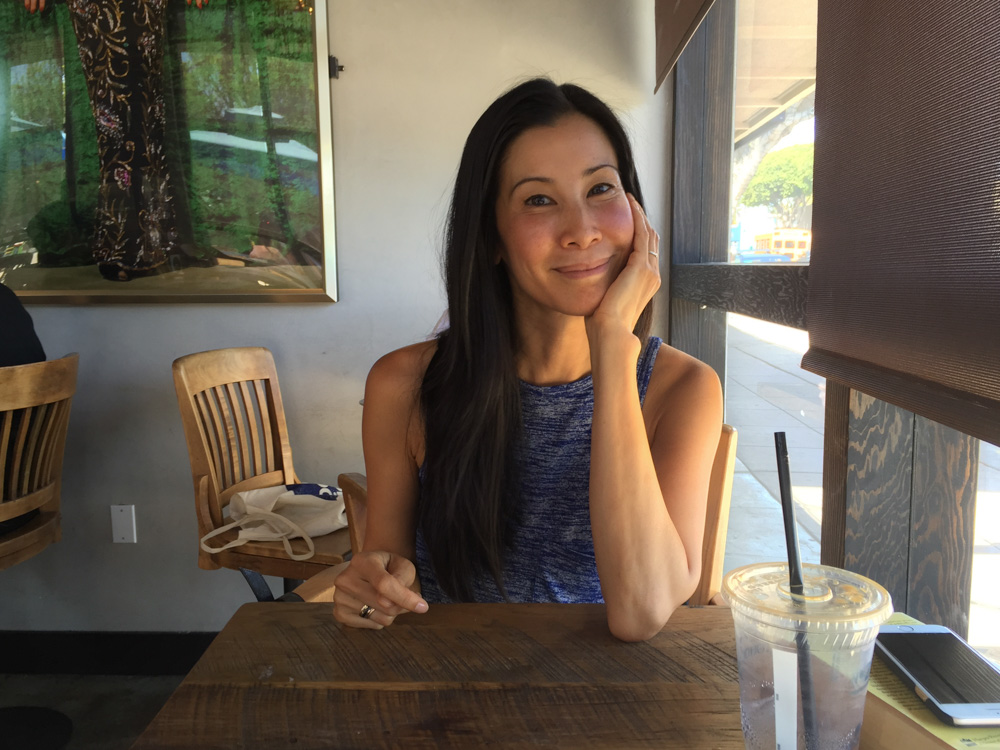 "Remember when MTV used to treat kids like they were intelligent? Kennedy, Tabitha Soren, Kurt Loder. Smart VJs speaking to us about important issues."
We're at the new Gratitude downtown. I've known Yasi forever, and she still technically works (writes) with me. We're hoping Hollywood is slowly realizing that there is a viable market for smart, sophisticated content. There is, right? Even shows like Lisa Ling's convince me that society can't survive on stupidity. Maybe the tides are turning?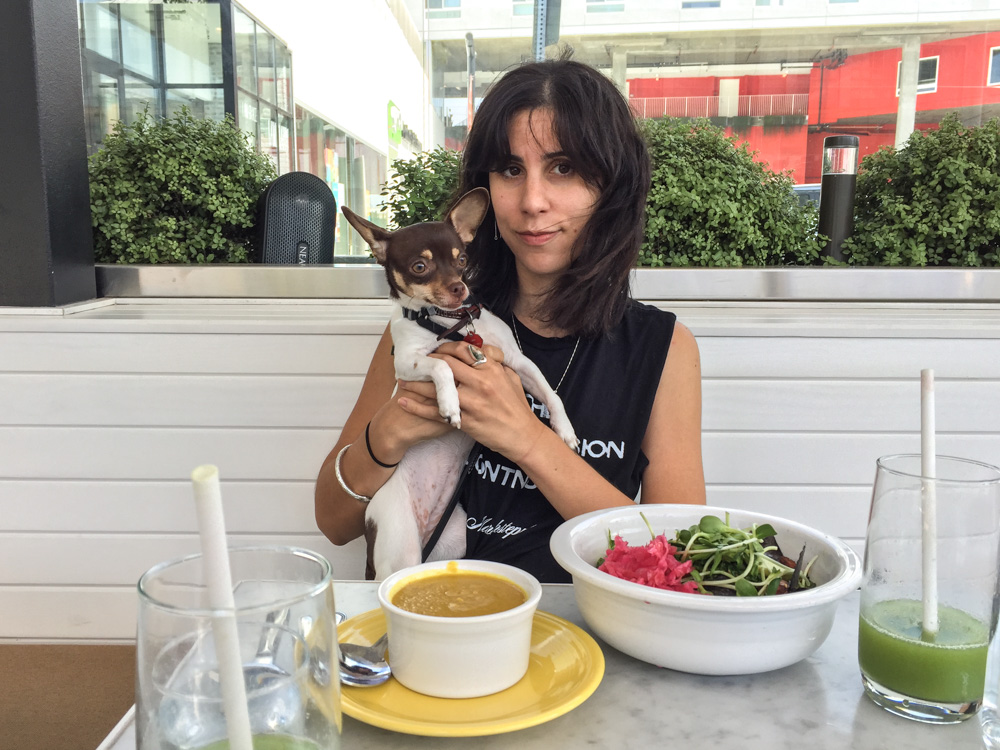 It's Leah's birthday and this is her second party this week (Well, first on the west coast). A decade ago, she founded Married to the Mob, the first legit women's Streetwear brand, known for statement T-shirts like "Your boyfriend keeps texting me" and "Men are the new women."
We've been through a lot together, traveled the world, and picked each other up when the industry's beaten us down. Her tenacity in an all-boys-club speaks volumes of her character, and inspires me always.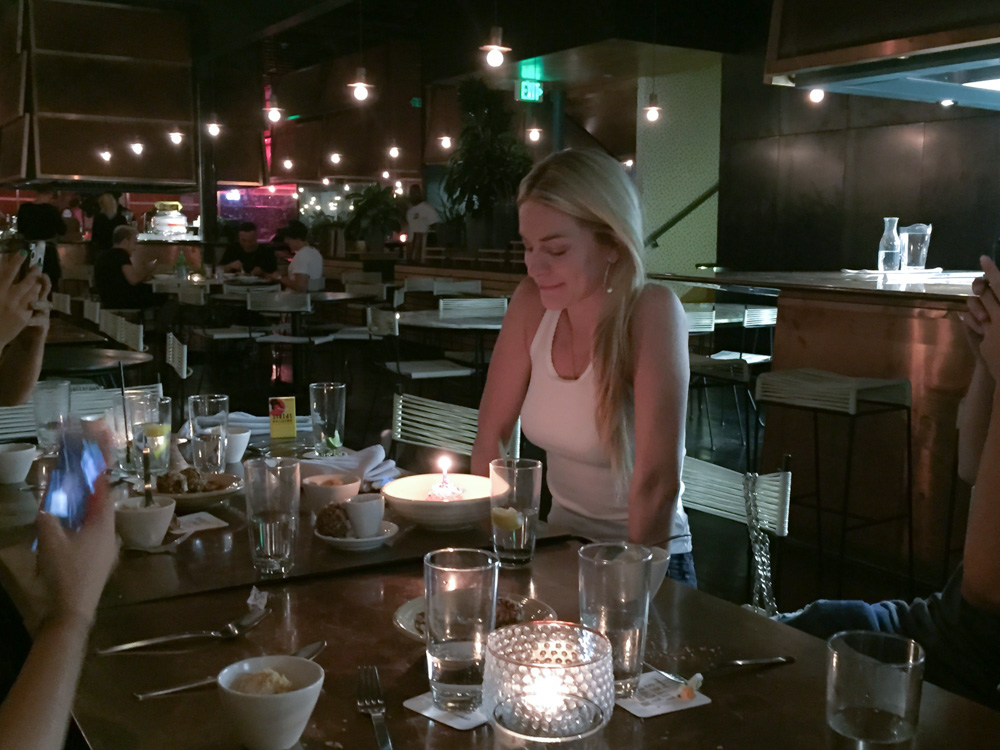 A week earlier, I was at the same restaurant: E.P. & L.P. with Bryan Greenberg and Jamie Chung.  The spot is one of LA's most-talked-about new restaurants and nightlife scenes. Chef Louis Tikaram has just made the move from Australia and is introducing our city to his unique Fijian / Indian / Chinese fare. As an OG The Hundreds fan and Streetwear head, Louis also infuses a cool, design-minded sensibility to the experience. You'll be learning more about what he's doing in an upcoming feature on The Hundreds.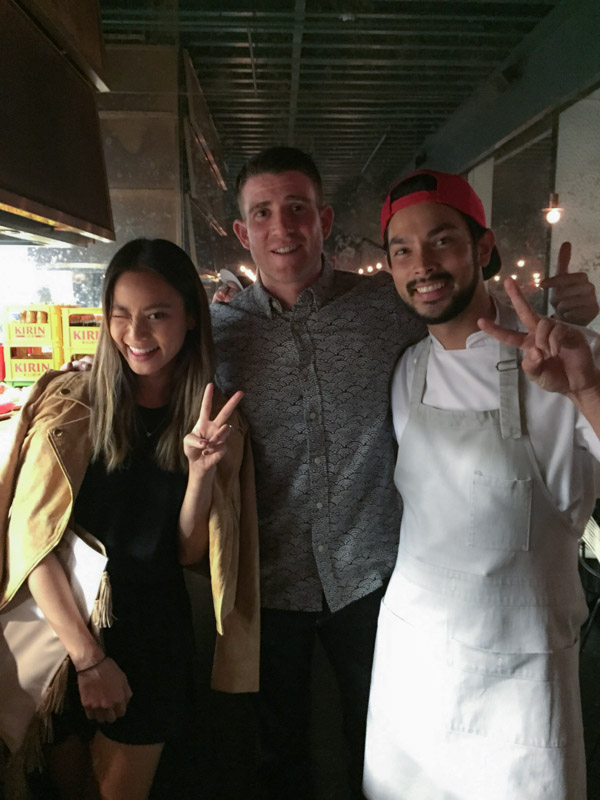 Just look at that cotton candy dessert !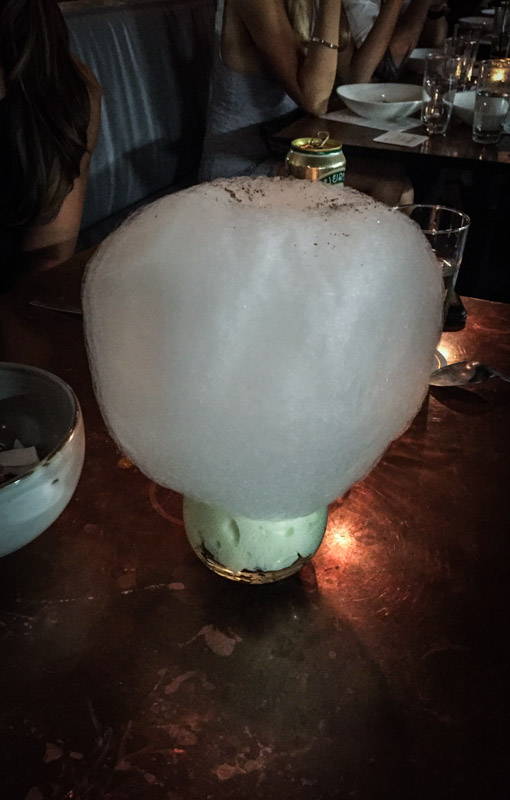 Apple invited me to speak at their Third Street Promenade location on Monday night. The event sold out in no time, so everyone in attendance was ambitious and eager to learn. This was one of my better talks to date, and I'm always grateful that people travel from all over the world to hear Ben and I wax on about how we did it. But little do they know that we are the ones who are learning the most on nights like these. Plus, we leave feeling the most inspired and refreshed.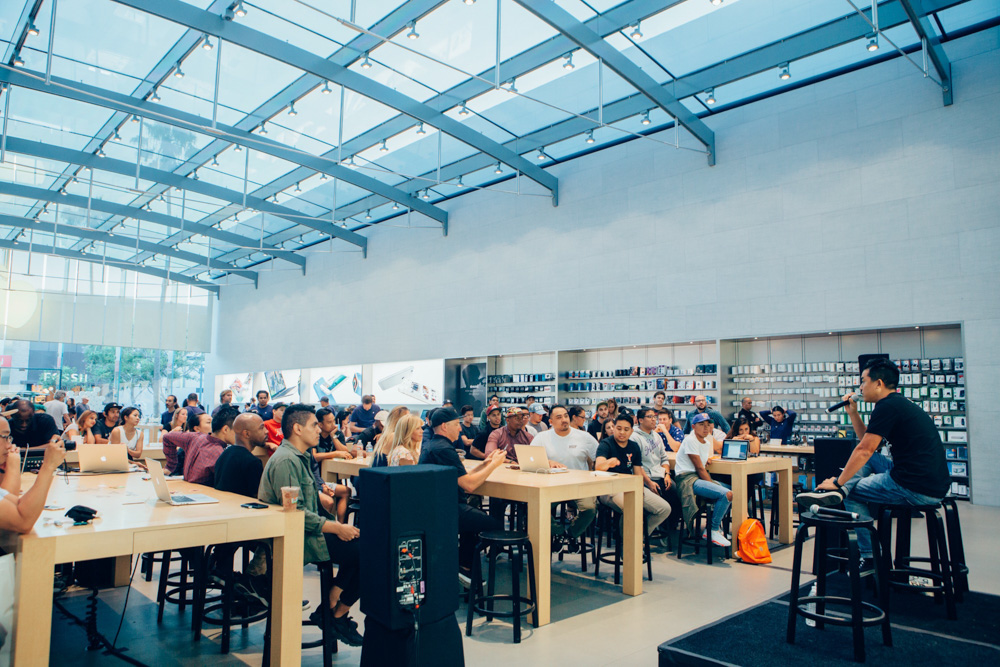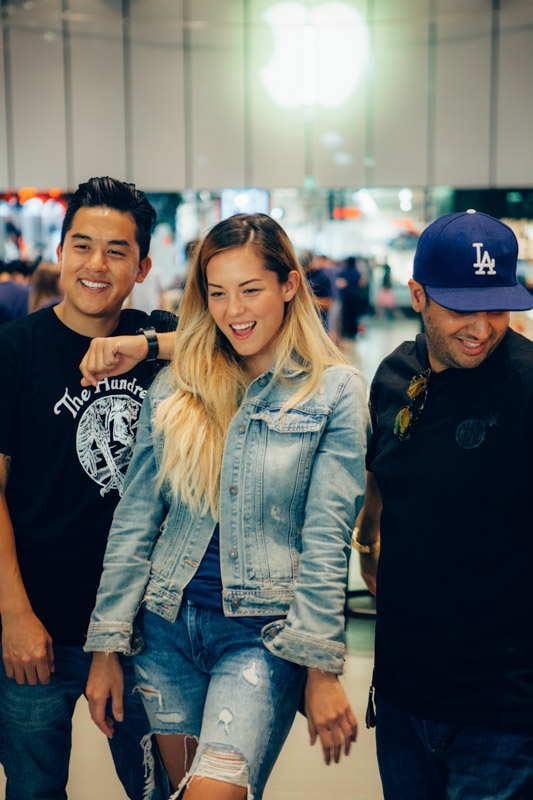 Chavez Ravine.

Todd is the Where's Waldo? of The Hundreds.
(At Tacos de Gavilan)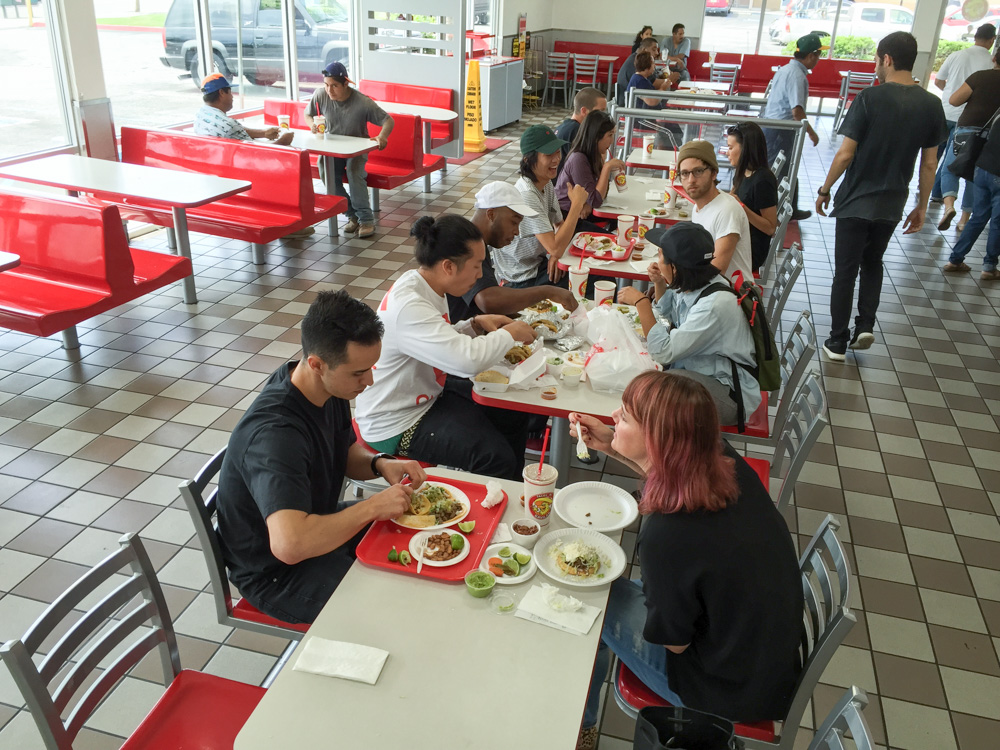 Been having a lot of meetings with this fella about an exclusive capsule collection… Guess who?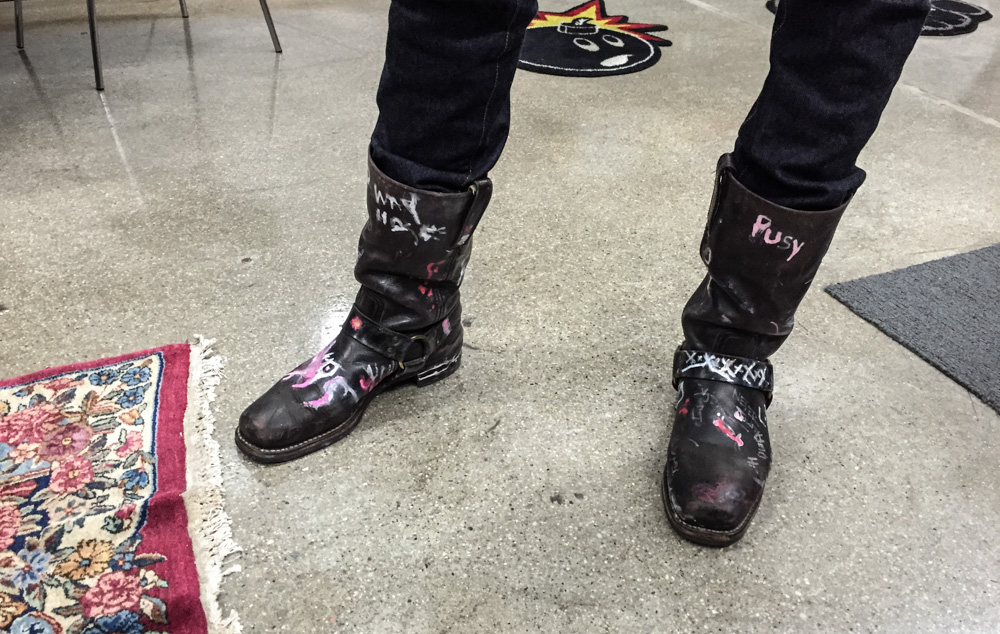 Nicholas, Dev, Sophia, and BJ Novak. Stopping by the Venice offices of my favorite new app (and obsession) that I've been beta-testing this year. Been wondering where I've been publishing since my Instagram/Snapchat hiatus??
Well, the secret's about to spill. It's about to go Live, and then we'll all be back on the same page…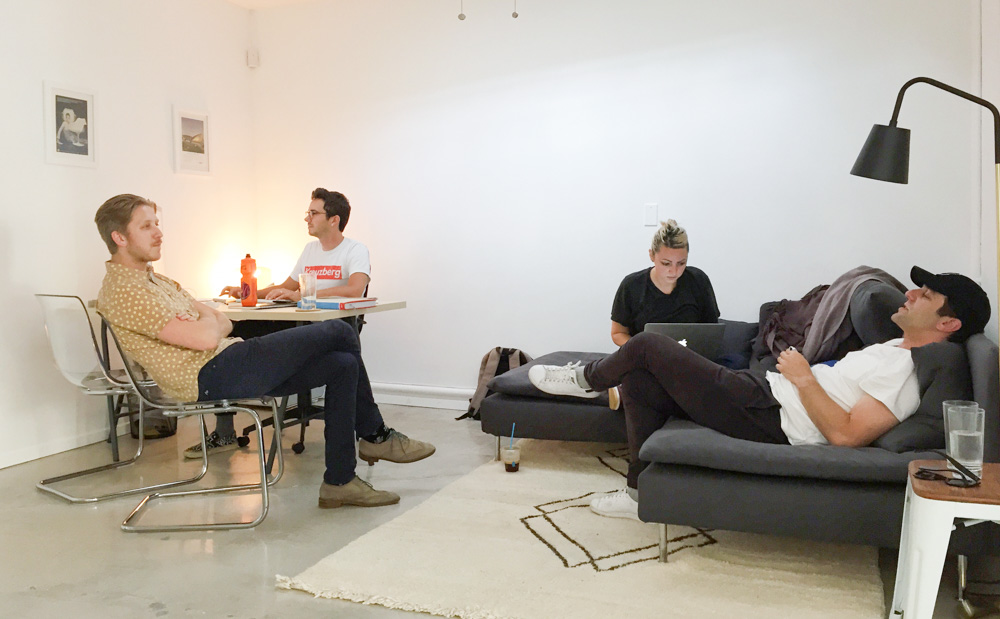 Until then…