We made it. Hong Kong.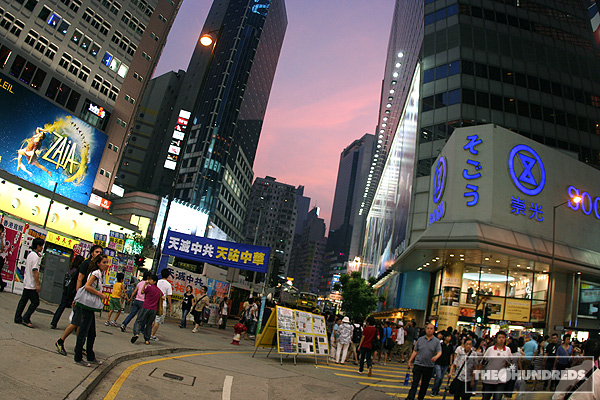 The view from the historical Chinese landmark restaurant, Outback Steakhouse.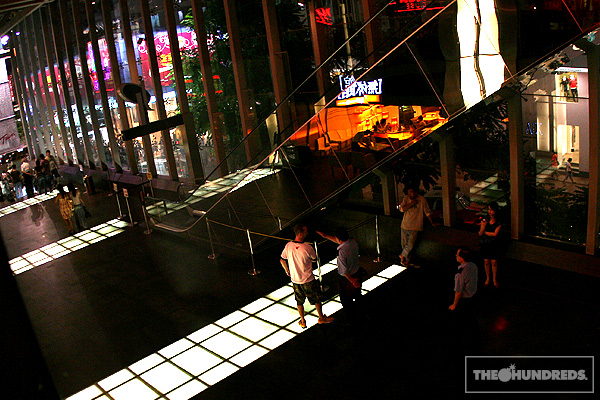 Ayo, Marlon! Whaaat?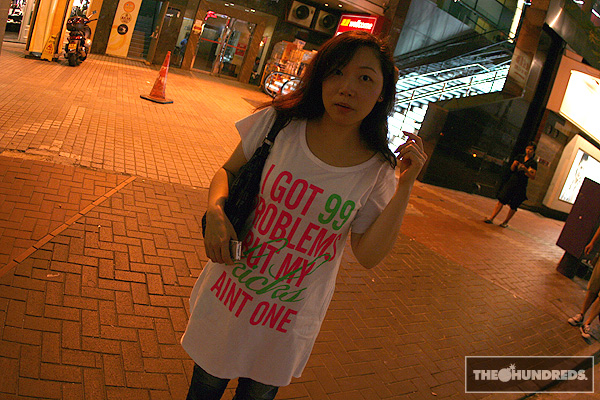 A year ago, she was gracing occasional magazine covers and Burberry ads here in HK, but these days, it's Agyness Deyn mania = Deynia.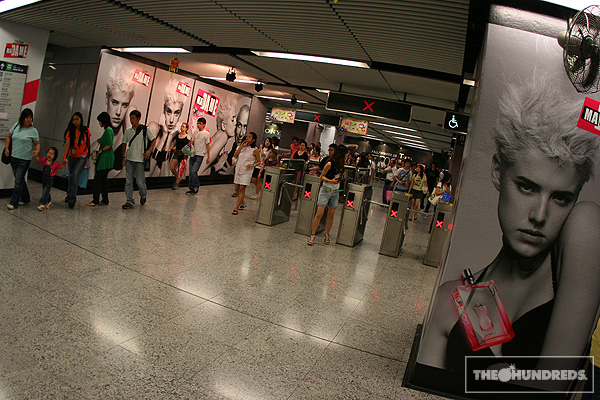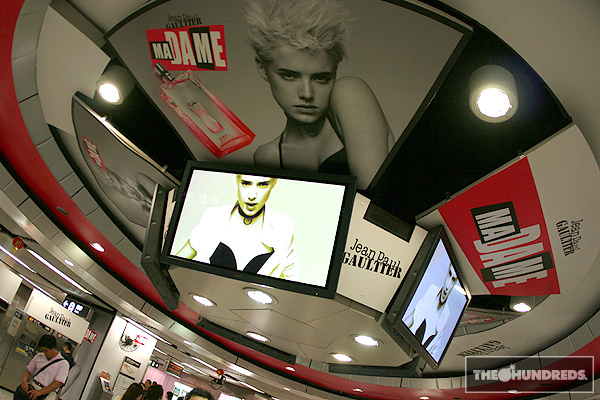 So this week, we're holed up in the Hong Kong office, working with our main man over here, Ben, on our Fall and Winter 2009 season. Ben is a designer legend, the inimitable denim guru, and widely respected in our industry for having a hand in some of the biggest names in the street and urban industry.
Ben has some of the best references. Today, we've been working on yarn-dyes for various customized plaids and patterns. We've een digging through these vintage notebooks of checkered patterns that he bought in Paris over 20 years ago.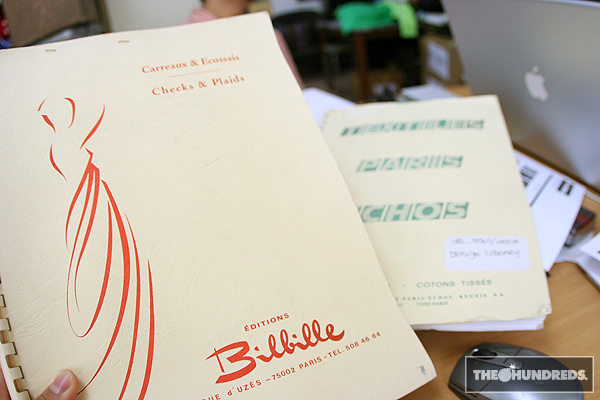 Uncanny resemblance.?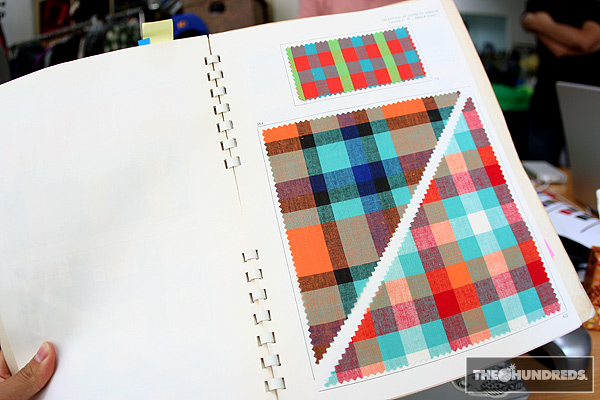 Vito and I have also been reviewing, and making revisions, to our Spring & Summer 2009 sample range, to gear up for production. Here's a sneak peek at some of the pocket detailing on one of the selvedge denim from the next year. The grain on the dark indigo finished pretty perfectly, and the contrast stitching (one tonal, one gold) dials in a clean aesthetic to the jeans.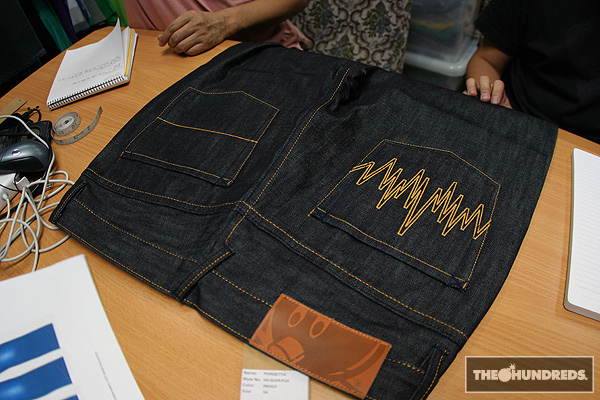 Color-coordinated labeling. Just another conscious detail to give the piece that edge.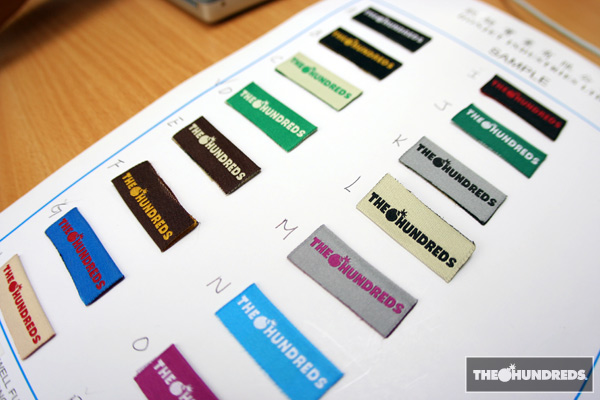 Lunchtime. Here we go with the traditional Chinese delicacies, criss-cut potatoes, and stuffed-crust cheese pie.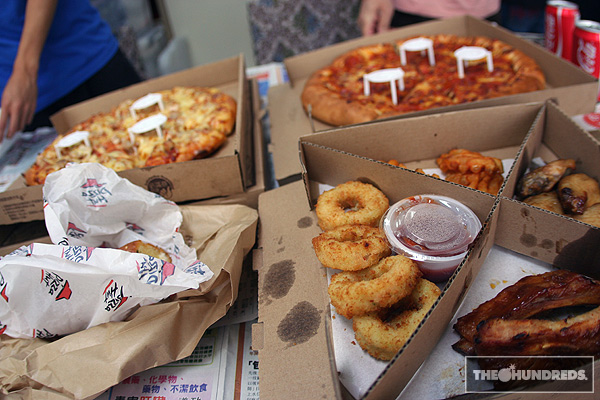 I'm a fan of soy milk, especially the soy milk in Asia, which has a creamier taste. Except they come in these fruity miniature boxes. I pounded 14 of these today and punched a bear.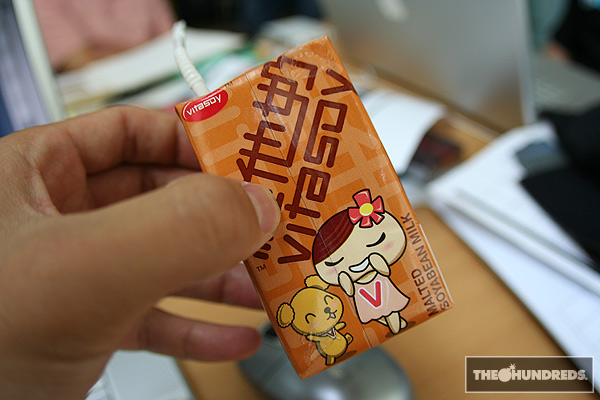 I was admiring the wash on Nelson's denim, what kinda jeans are those?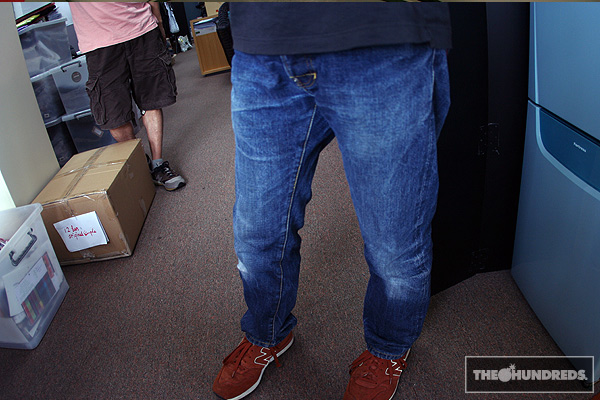 Blammo.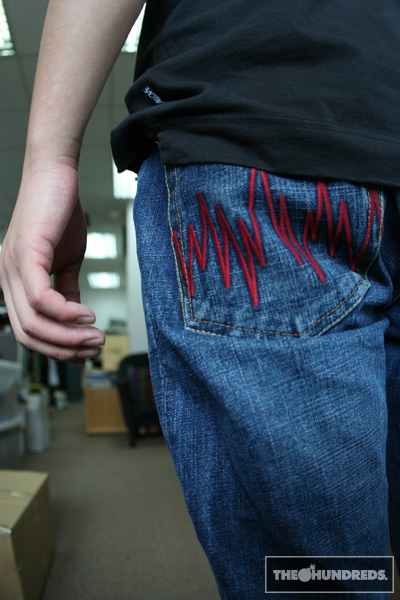 I hadn't recalled ever making a washed indigo denim with a red JAGS strike, but then Nelson told me that he's been wearing these since we put 'em out for our Holiday 2007 season, one year ago. Thus, the color evolution and natural creases.
This is what the original raw selvedge pair looked like. The whiskering's coming along just right, I think he's done a pretty good job, how about you?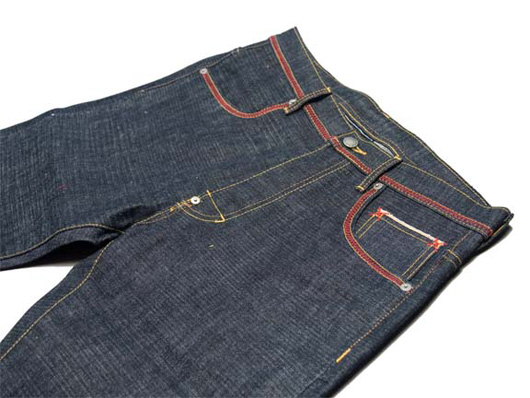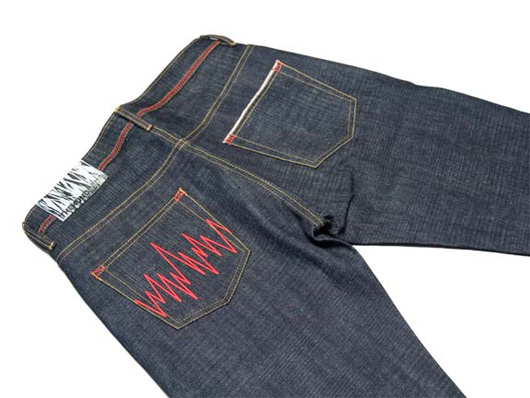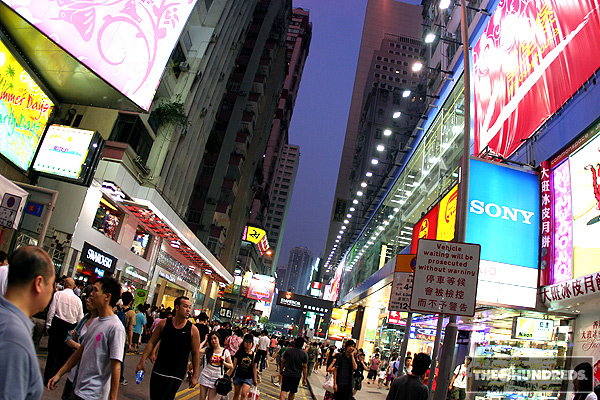 by bobbyhundreds