I always pass by this building but just realized today that it's home to Epitaph Records.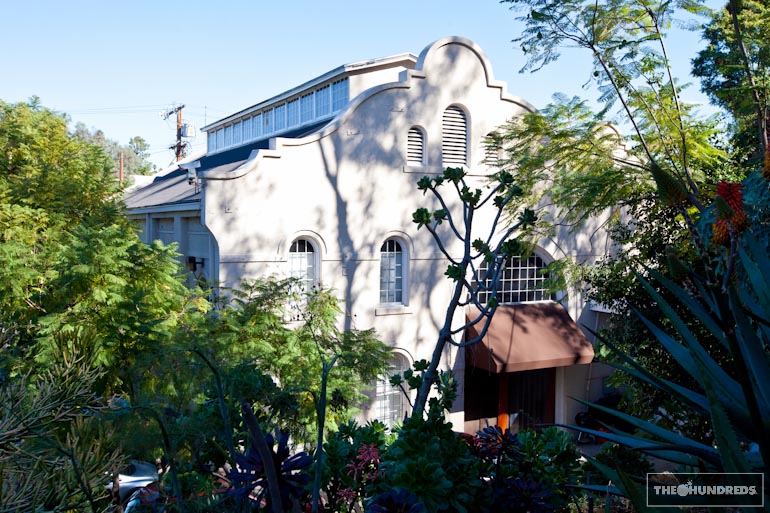 Epitaph Records is the brainchild of Brett Gurewitz. He launched the label in the '80s for the purposes of his own band, Bad Religion, but Epitaph went on to sign the world's most prolific punk, post-core, and emo bands such as Pennywise, NOFX, Millencollin, Descendents, RKL, and Social Distortion (who currently has the #4 record on the charts).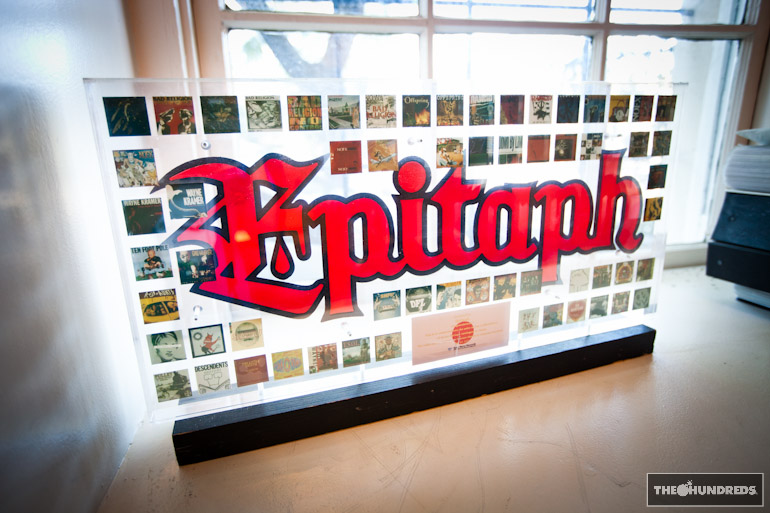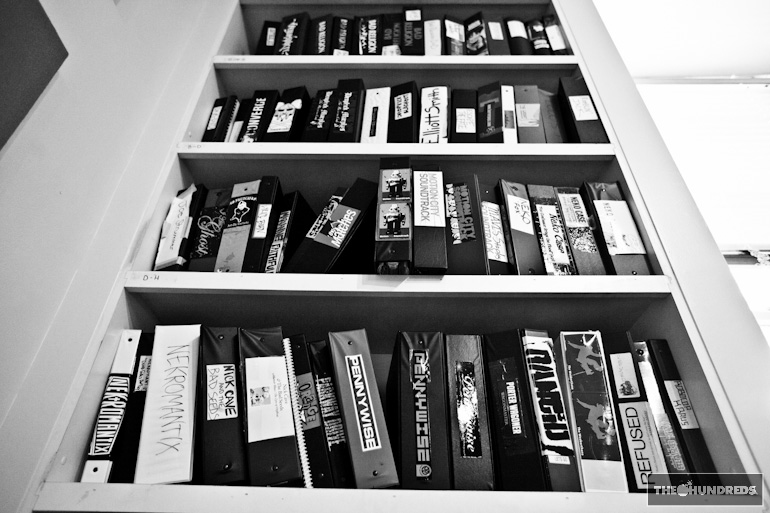 Epitaph's LA office resides in a former architecture firm's building that had previously housed giant oversized taxidermy, but before that, it was where the old-school – now defunct – L.A. trolleys used to be stored and fixed.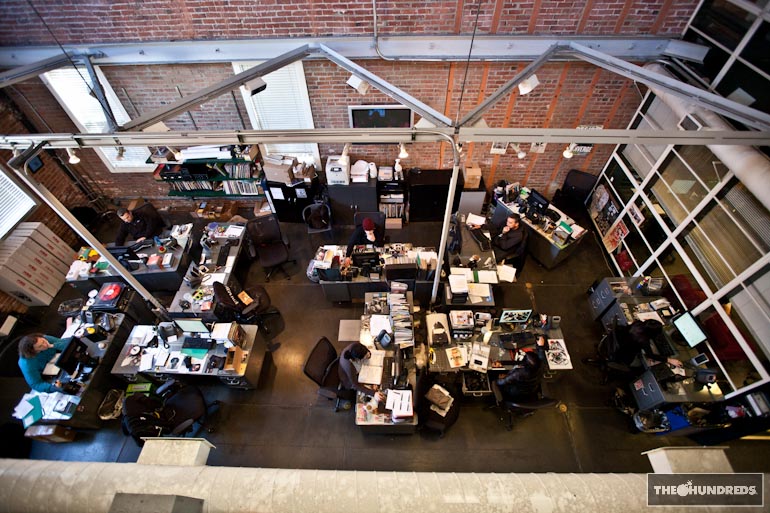 Which explains the giant barnhouse doors: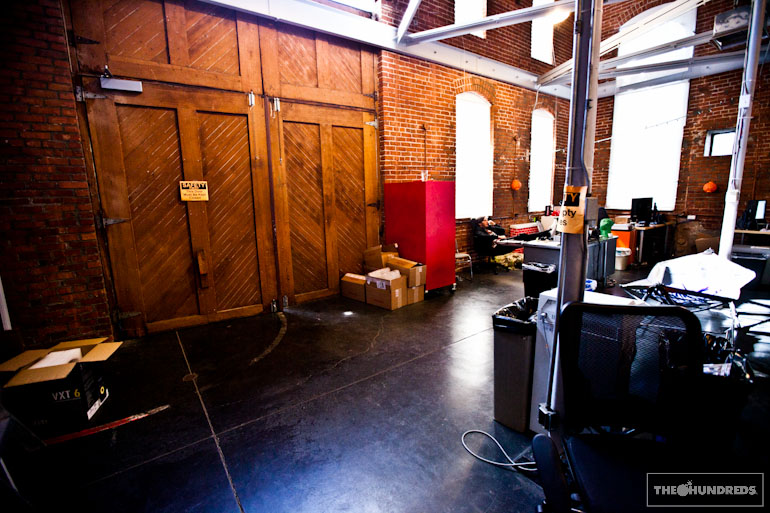 There're some incredible memorabilia littered around the office. I was like a kid in a candystore in here.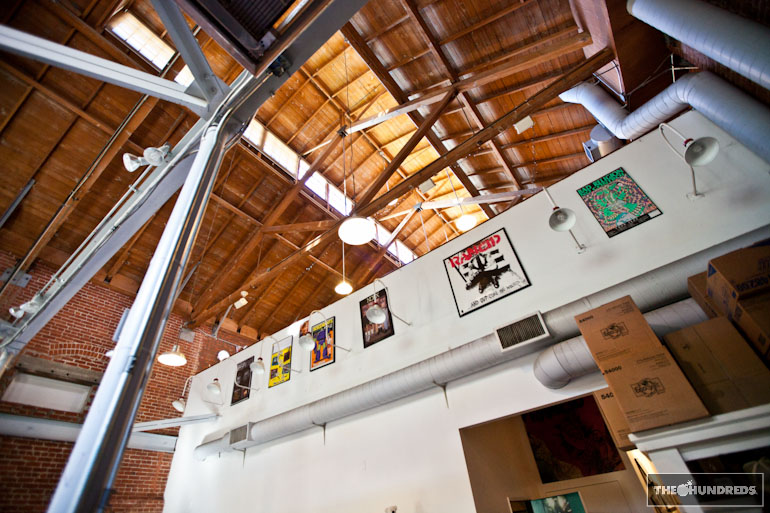 Take for example all the gold and platinum records dedicated to some of Epitaph's greatest hits. I go back and forth between Rancid's self-titled debut, "Let's Go," "Life Won't Wait," and this one "...And Out Come the Wolves," which hit in my sophomore year of high school. It pretty much encapsulated all that adolescent angst in a bevy of 2-minute punk rock tracks. NOFX's "Punk in Drublic": Also a classic. I was a huge NOFX fan even though Fat Mike was all about "No Fucking Straight Edge."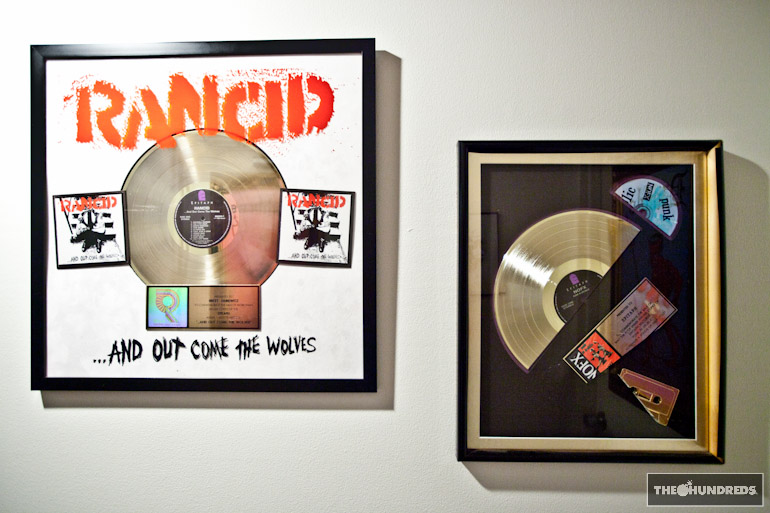 Look at this one. I'm sure you've heard of it. I was very much into this band called The Offspring when their first album "Ignition" was layered across early '90s snowboard videos. Then they came out with this record, "Smash," dropped the "The" in their name and became a KROQ darling. Offspring set the tone for the '90s' tidal wave of Southern Cali punk rock bands and Brett used that mountain of cash in "Smash"s wake to pay for this building. True story.
Epitaph has officially sold over 11 million copies of this album making it the #1 independent record of ALL TIME. You stupid dumbsh*t g*dd*mn m*therf*cker!!!!!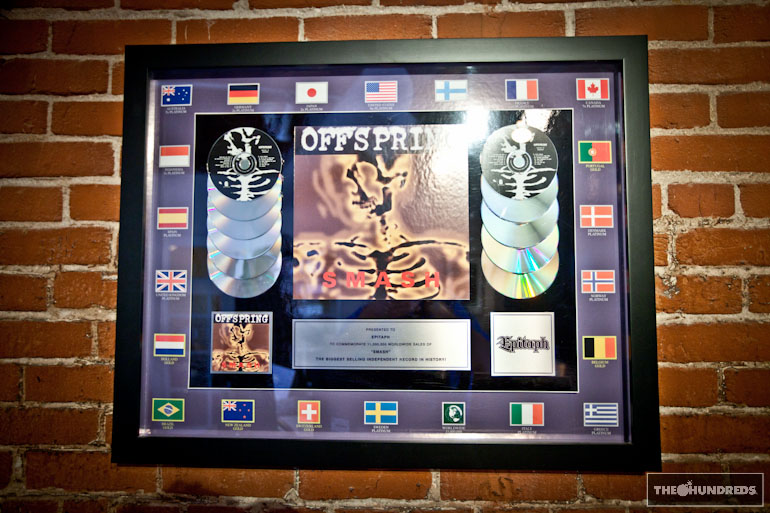 At some point, Tom Waits even joined the label. How'd that come about?
Mr. Waits was reading a copy of Fortune Magazine, which had an editorial piece on successful independent companies. When it came down to Brett Gurewitz's turn in the article, his only quote was "I refuse to do this interview." Tom Waits looked up at his wife and vowed that once he left his label, he'd migrate over to Epitaph to work with Brett (already a mega Tom Waits fan). Done and done.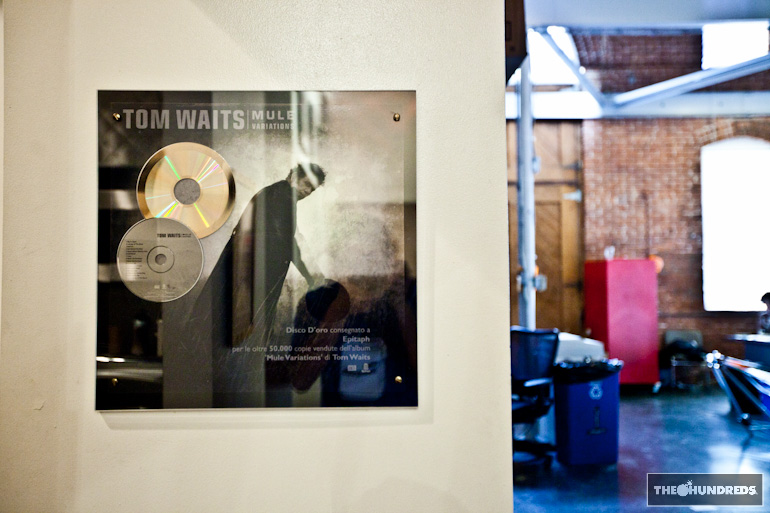 My favorite Bad Religion album is "Against the Grain" so imagine the squeals of glee that erupted from my larynx when we stepped into this room and the original album artwork was hanging on the wall.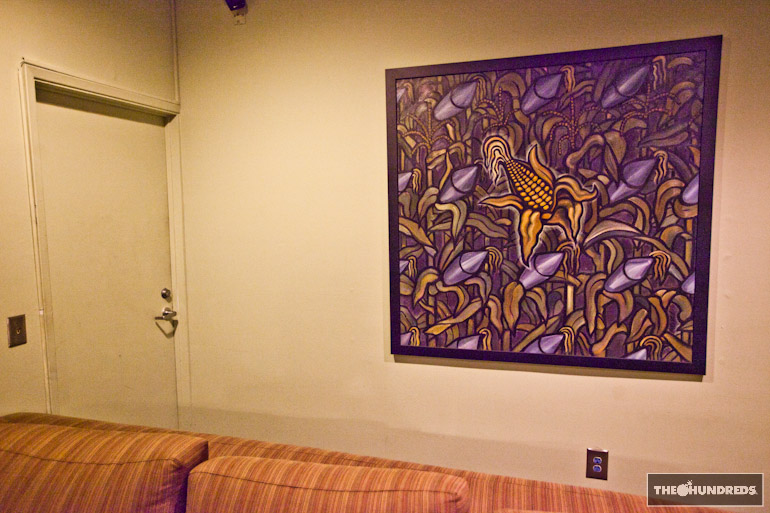 And then my brains squirted outta my ears upon seeing this. The original painting for NOFX's "Heavy Petting Zoo." Just chillin' over the copy station.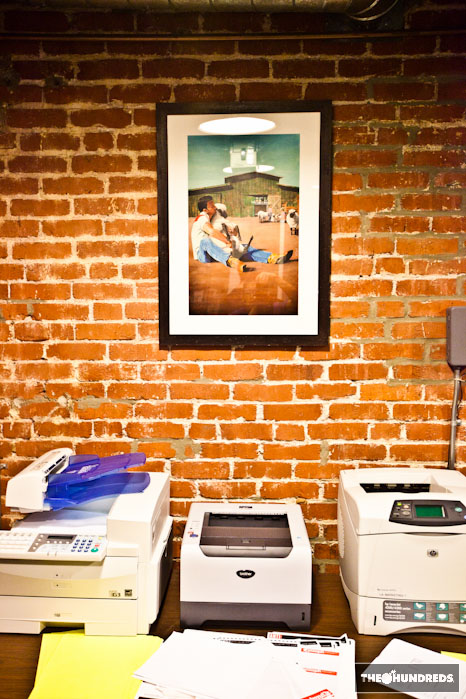 An old photo of the original Epitaph crew. Many are still onboard and still loving what they do. I can't blame them.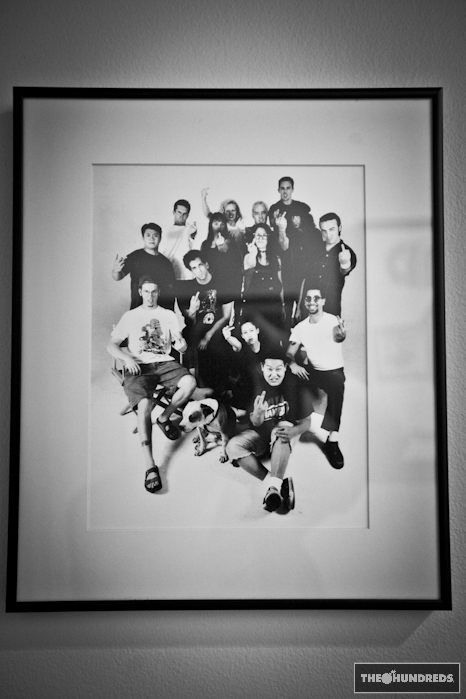 by bobbyhundreds