Ahh, I miss college. All these kids are worried about: how to get beer (tonight), who to make out with (tonight), and maybe some big important exam that really doesn't mean anything in the long run (trust me).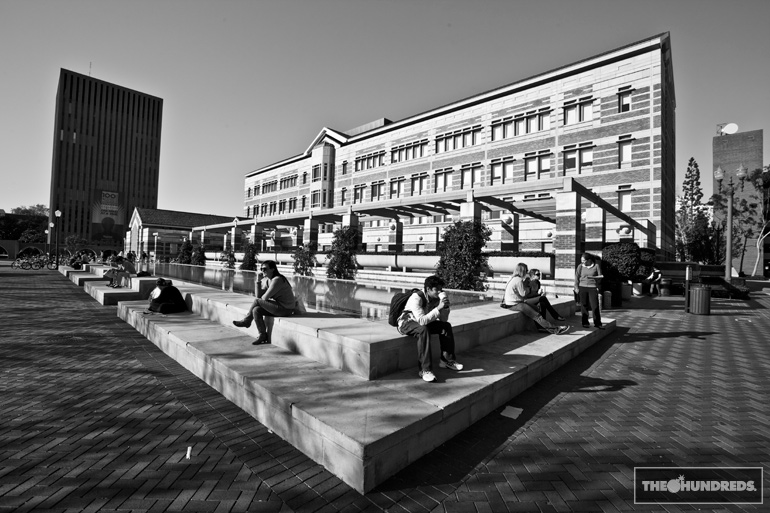 This is Tommy Knapp, the Assistant Professor of Clinical Entrepreneurship at USC. He's also President and Founder of classic beach volleyball brand, Club Sportswear. As well as Founder of Honolua Surf Co. Tommy asked Ben and I to share our story to one of his classes this afternoon, so…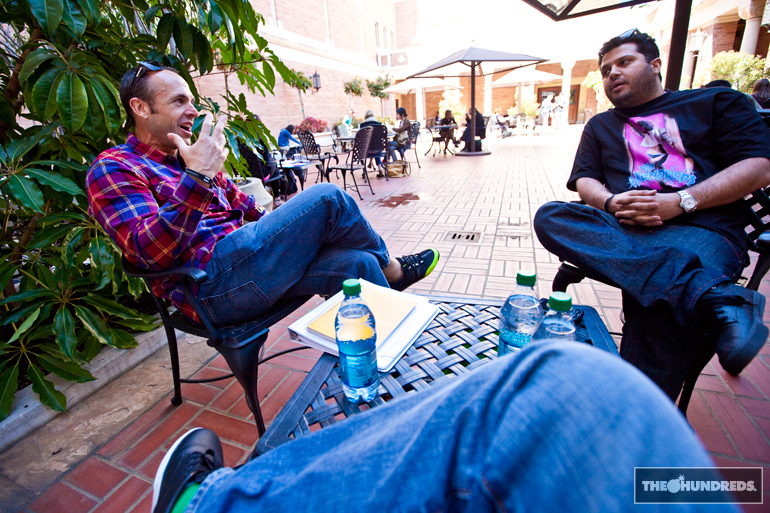 …we gladly obliged.
These folks are the future of the business world, and their questions proved it. We discussed brand development, growing pains with business expansion, and what our parents thought of our decision to pursue a career in apparel. We talked about how everyday is a learning experience with The Hundreds, how we built everything from scratch with virtually no capital, little money, and even fewer connections.
They also inquired as to whether or not I was gonna blog this tonight, and yes, clearly, yes.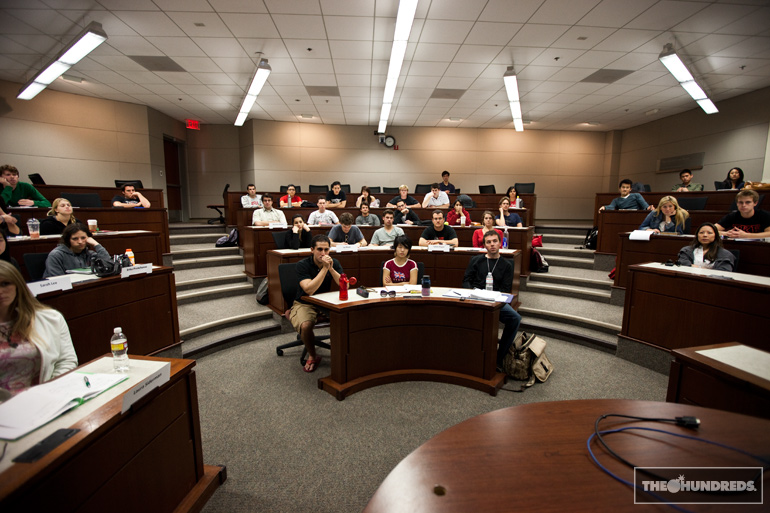 The University of Southern California is a beautiful school. It's situated in downtown L.A. but the architecture is reminiscent of an East Coast Ivy League university. Thus, it's used in almost every commercial, TV show, and movie based on a college campus. Anyways, it was a nice day, sun was out, and so were the kids and their open minds.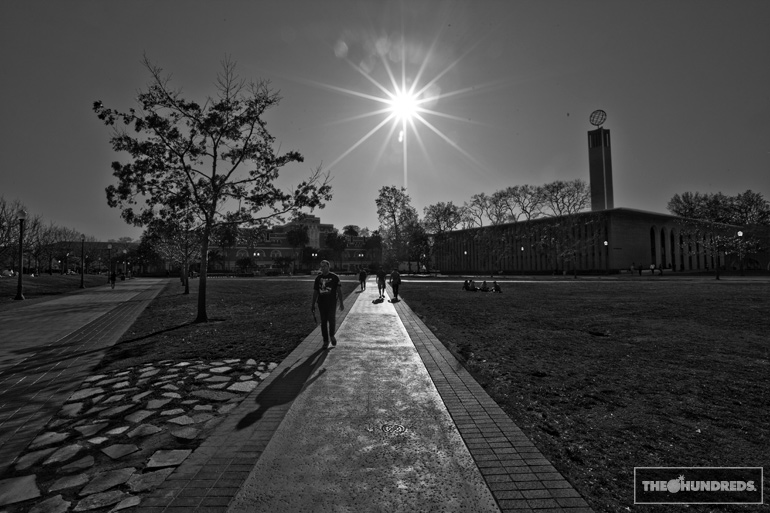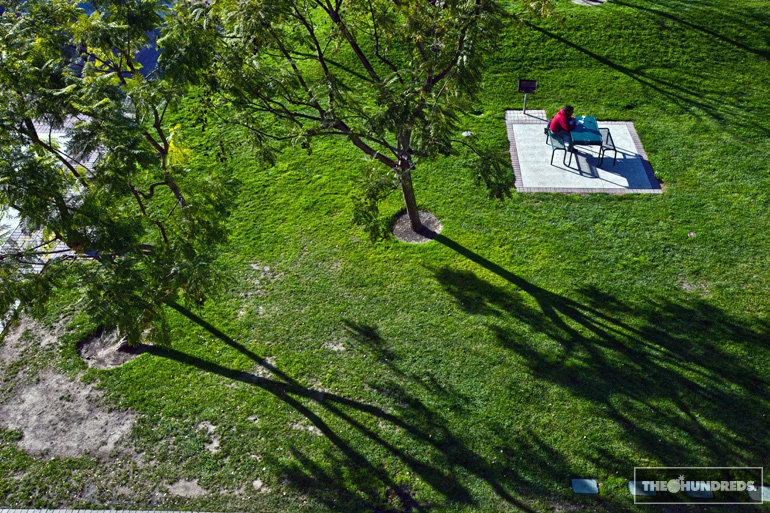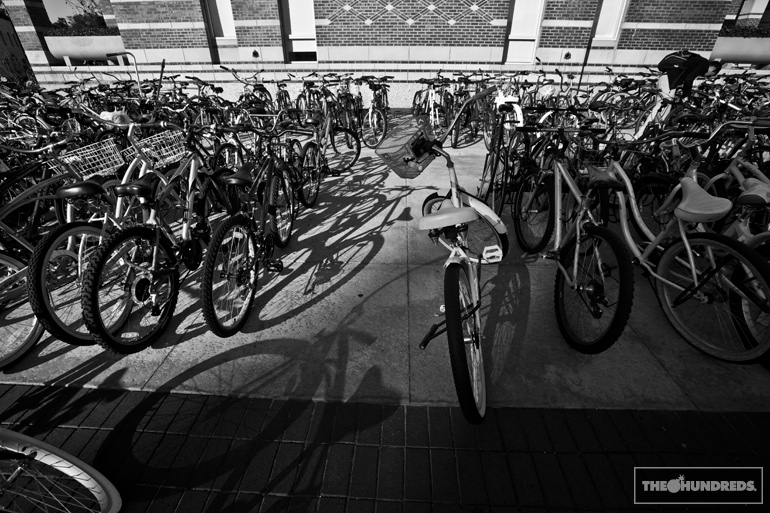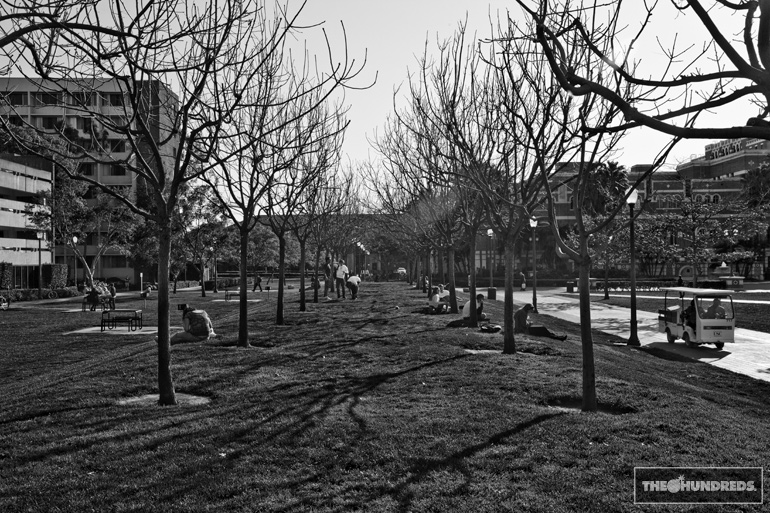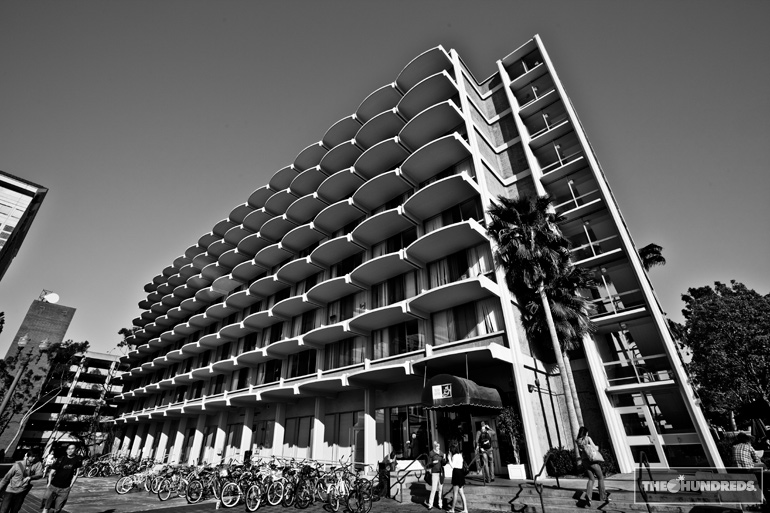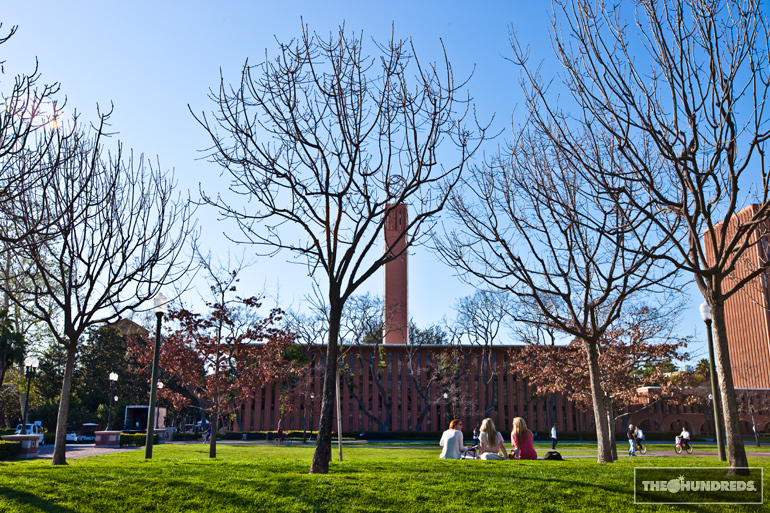 by bobbyhundreds