I'll be honest.
As far as street culture goes, we're just as fascinated with what's going on here in Los Angeles' Fairfax District as anyone else. When we first stepped foot on the block 2 years ago, Supreme L.A. was the lone ranger in a neighborhood that had been long recognized as the Jewish epicenter of the city. For decades, the street's been lined with Jewish markets, thrift shops, family-owned restaurants, and the iconic Canter's Deli, which have provided a haven for tourists, locals, and the community surrouding the area.
But just 24 months later, Fairfax has evolved into the world's principal streetwear hub and the States' fashion mecca for independent-minded apparel brands and customers seeking such. From t-shirts to fitted caps, skate hardware to music and books, it's a one-stop shop for all your needs…
..Especially if you're Jewish.
If you start off from our doorstep and make a left, the first shop you'll hit is SLB (psst.. new website just launched!), on the corner of Fairfax and Rosewood. Coined the "man"'s shop, professional skateboarder Sal Barbier's store is filled with all kinds of testosterone-charged goods. From Rebel 8 t-shirts to Brixton hats, wino slippers to Indy skate trucks, Vans to knives (yes, knives), this is the street's boys-only club.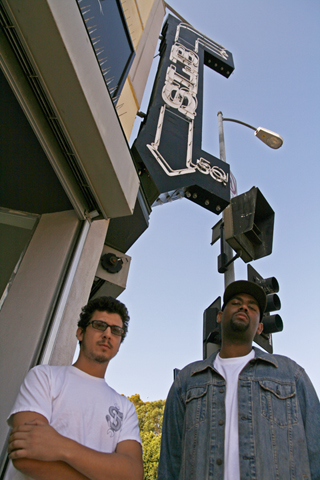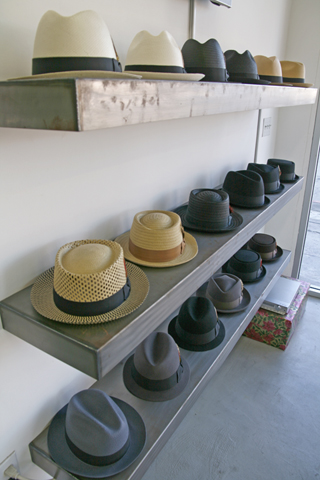 Next door to SLB is Flight Club Los Angeles. This consignment-based sneaker shop was originally founded in New York and rode its unanimous success to California one year ago. Sneakerheads and passers-by alike can appreciate Flight Club's comprehensive stock of both vintage and fresh hard-to-find shoes. Personally, I like to stop by once in a while just to gaze at the wall of Jordans. And to make fun of Bailey and Glenn.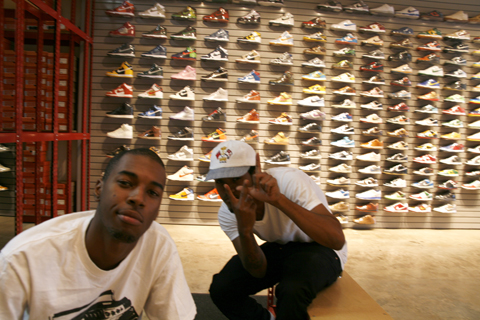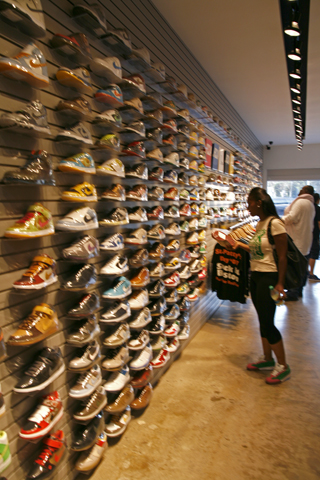 2 doors down from FCLA is Diamond Supply, the home of skate mogul Nick Tershay and skateboarding juggernaut label Diamond Supply Co. Stocking Diamond's finest skate hardware and limited oversized-print t-shirts, you'll see for yourself why Diamond has fast become one of the most coveted brands in both the skate and street worlds.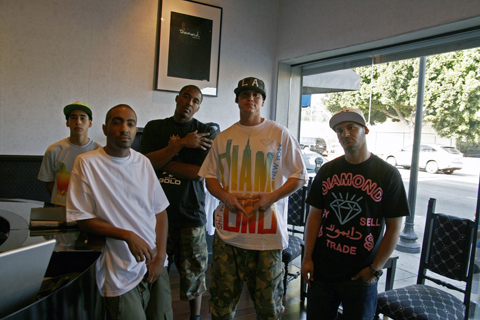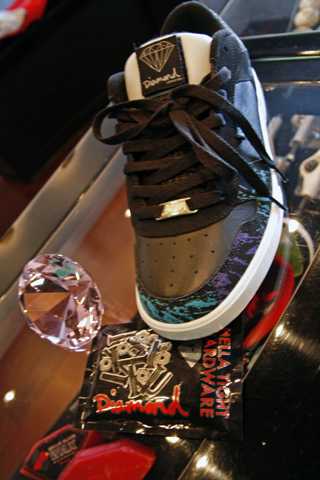 Of course there's more to Fairfax than just t-shirts. Turntable Lab is another New York native that's set up shop here to provide Angelenos with all their music-mixing needs. Whether it's DJ equipment, art books, or records you want, Turntable Lab's got it. And yes, they have t-shirts.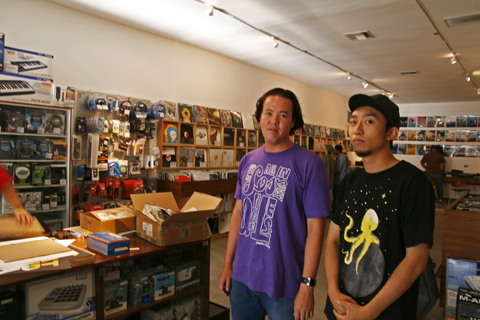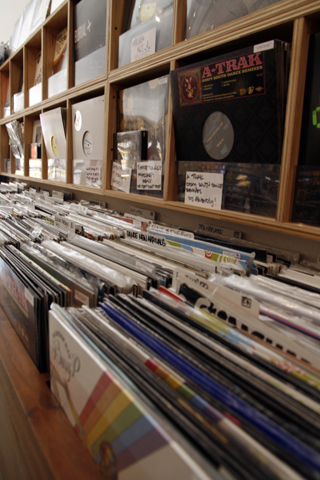 Just a few steps down is Reserve. What originally started out as a niche bookstore specializing in cool art, design, and culture-related literature, has now expanded itself as Freshjive's flagship boutique. Stocking Klotz's finest wares, Freshjive and Gonz!, Reserve's understated facade and carpet-lined atmosphere maintain the best-kept, and definitely most culture-heavy, secret on Fairfax.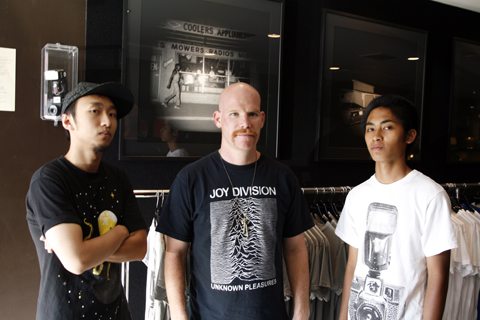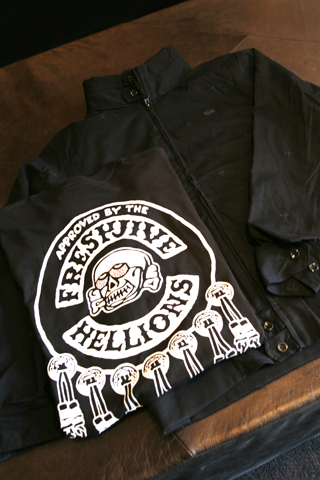 Catwalk is not a hypebeast's typical stop on the Fairfax tour, but the vintage boutique has long been a fashon mainstay here in Hollywood, what with all its exclusive pieces and high-end rarities. Plus, they got all the o.g. Gucci bags and stunner stunning stunnawhateveryoucallit shades you hypebeasts have been thirstin' for.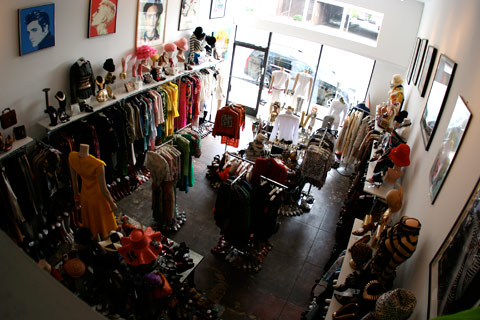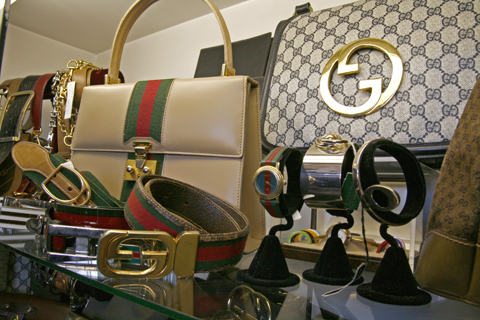 Just off buildout alone, Hall of Fame is one of the most impressive additions to the block. This double-decker building showcases a sea of fitted baseball caps behind plates of marble and glass. Everything is rare, exclusive, limited, and all the other keywords you're looking for that define the best hats you can buy.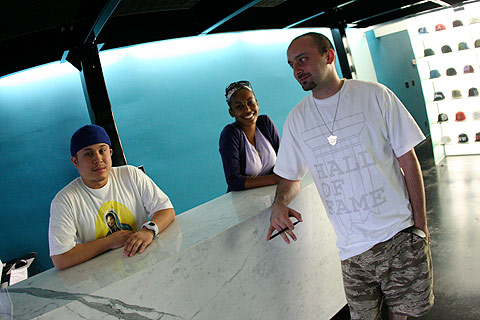 In addition to all the stores, Fairfax is also home to the industry's most prominent brands in regards to their operations. If you're reading this blog, you're probably well aware with who Crooks & Castles are, the magnitude of their branding, and what they've accomplished in the apparel game. Leading the charge, and charging the lead.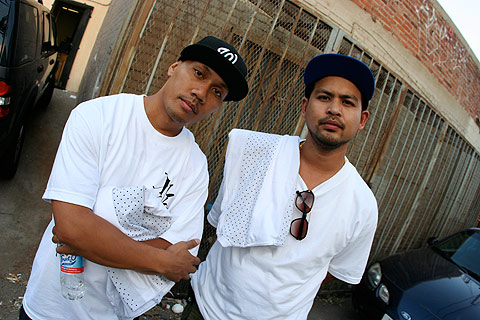 NA may be steering one of the freshest brands in the game, but his reputation in the field is much deeper than most of these heads will ever understand. Deadline is NA's much-anticipated foray into an eager marketplace, and is comprised of well-thought-out, conceptual tees and apparel, which pay homage to his rich New York background with a militant edge.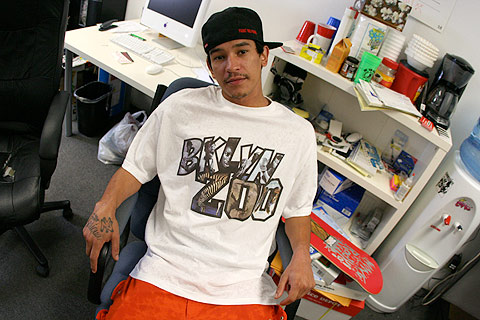 Immediately to the left of our door, Mrs. Biederhof's is the block's gentle giant. The seemingly innocuous exterior houses the most diverse and premiere eyewear in the city. If their A-list celebrity clientele (and subsequent paparazzi camped outside their storefront) is any indication, Mrs. Biederhof's is THE boutique for the finest in vintage and luxury frames.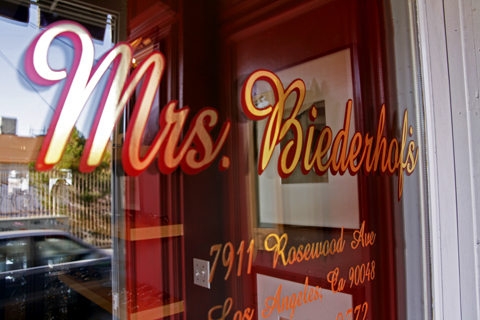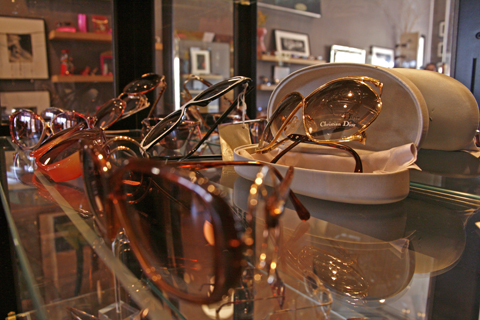 Fairfax and Rosewood. Come in, we're open for business.
by bobbyhundreds