While everyone was sweating 12:34:56 and 04:05:06 yesterday on 07/08/09, I figured out that today was 7/9/09 and our once-in-a-lifetime opportunity to designate a day for The Hundreds. C'mon man, 7909 Rosewood Ave., perfect setup for a gimmicky t-shirt drop or a limited edition calendar or SOMETHING at THLA… ooor not.
Anyways, not that we intended for it to fall on 7/9/09 but The Hundreds' annual Summer Sale begins simultaneously this morning at THLA, THSF, and The Hundreds Online Shop. 20% OFF on ALL 2009 PRODUCT.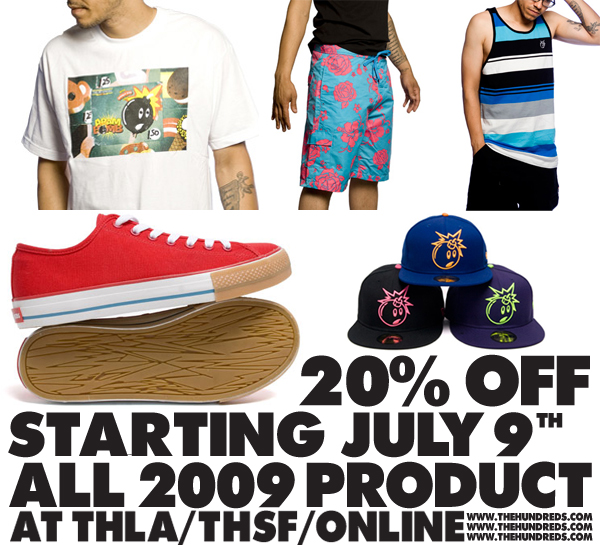 I just realized we could probably schedule something for 7/9/3009?
by bobbyhundreds