I spent my Sunday at the Foreign Family Gallery here in Koreatown in Los Angeles, working on a little weekend project.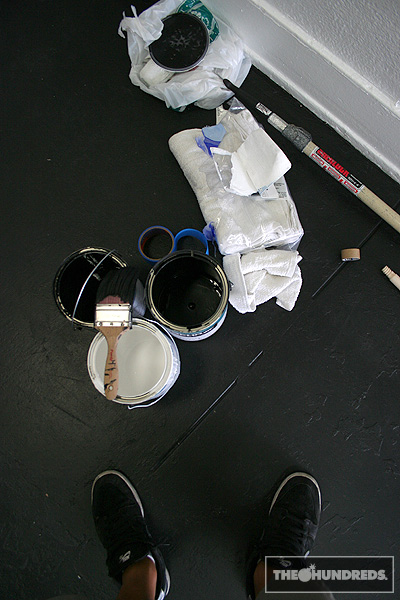 No shades of gray.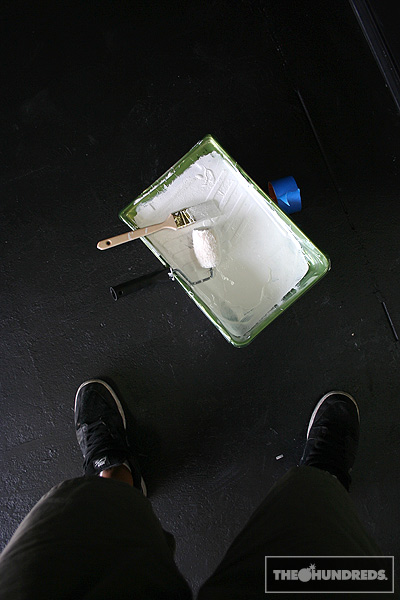 A grip of people popped up thoughout the day to keep me company. MR44, Gomez Warren IV, Nima (Digital Gravel), and then Chad sauntered through in the late afternoon, trying to recruit me as a lunch partner.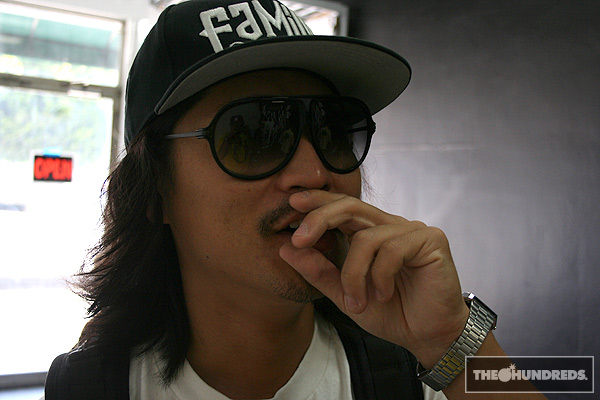 I wasn't in the mood to eat because I was straddling a 15-foot-ladder and somehow got paint in my ear, and plus, my Carl's Jr. breakfast burrito was doing somersaults in my stomach, so I had to shine Chad for his El Taurino run. So, he exacted revenge, took this awesome shot of my backside (most likely for his after-hours online stash) and posted it on his blog.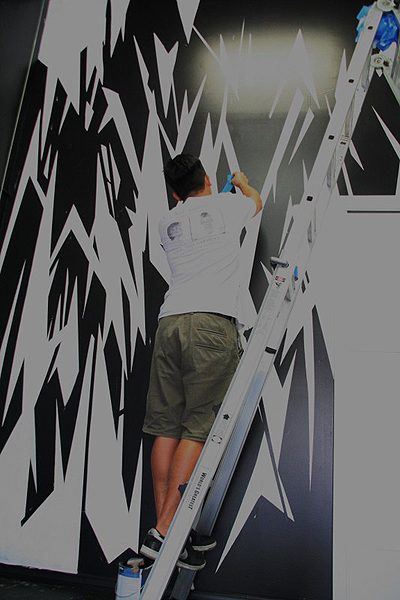 This has got to be the largest JAGS I've ever painted, and by far the most fulfilling. My favorite part about JAGS is that they're never really finished. I could work on the lines for a year, and it would never actually end. It's not about that, really, to complete anything. The process never concludes, it just moves on and around and builds upon itself. Black on white on black on white, more layers than an onion.
Since I never start with a sketch or plan, it kinda makes itself up as it goes along. Stray marks evolve into offshoots, the tighter lines are drawn from tension, stress and angst. If I'm feeling more chill, as I did by the time I reached the top right corner of the wall, everything starts to space out a little bit looser and more abstract.
Anyways, by the early evening I had to draw the line. Figuratively. So this is how it stands. For now, anyways.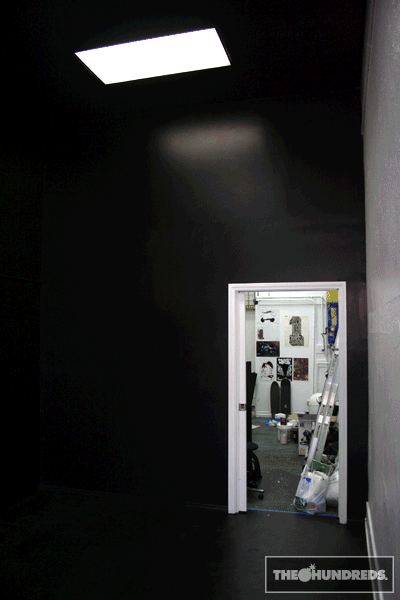 By the time Friday rolls around, the JAGS won't be the only thing that looks different at the Foreign Family Gallery. On August 1st, we will open 5TH, our 1-month pop-up shop and gallery dedicated to The Hundreds' first five years. The space will showcase the history of our brand, unveiling original artwork, catalogs and linesheets, memorable photographs, our favorite tees, never-before-seen shirts, and other memorabilia that have built the house of The Hundreds. We will also be releasing our first set of 5TH t-shirts, along with vintage shirts and some tees that you will only be able to buy from the 5TH store. There's more information on that as we draw nearer to Friday, but for now, peep the flyer.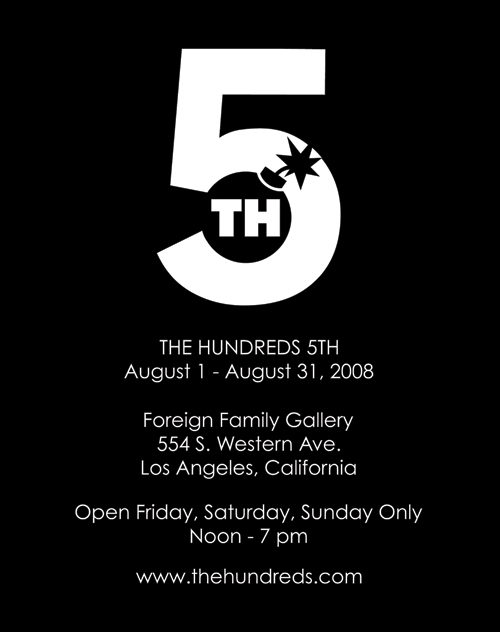 by bobbyhundreds