Bailey (Flight Club LA) made a cameo this morning at TH HQ. He's got a couple big events going down at the end of this month with Big Sean and Tyga. More info as it comes.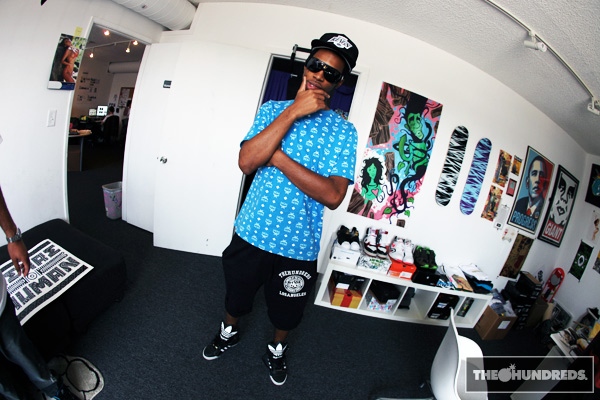 Ray (Mighty Healthy) is the Manny Pacquiao of Streetwear. Tweet that.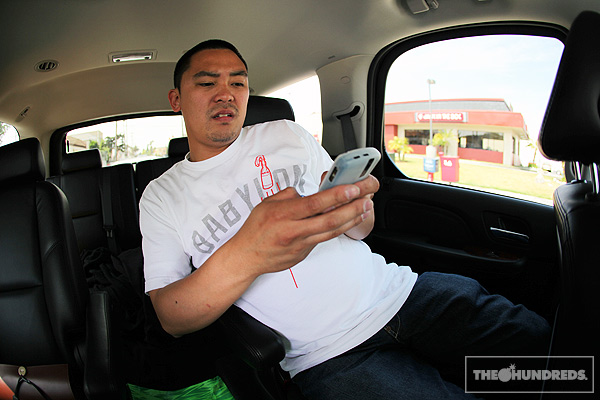 Lindsay and Benny Hundo. Linds has got something really great going on with her personal line Kenny. She's rocking one of her dresses there. And she's the best.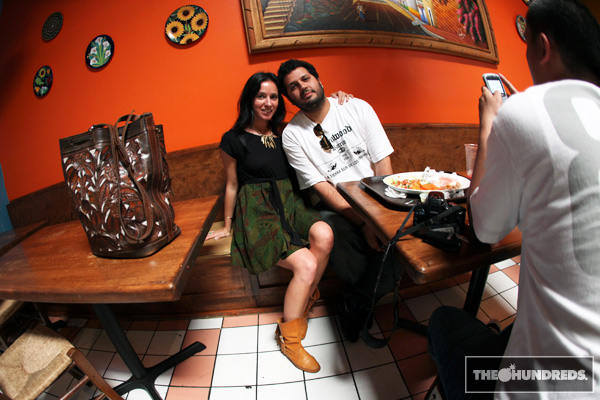 Looks like Johan (3sixteen) gets down at La Taquiza also.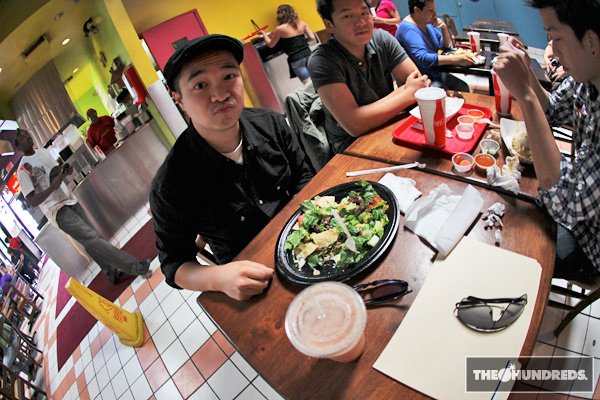 by bobbyhundreds