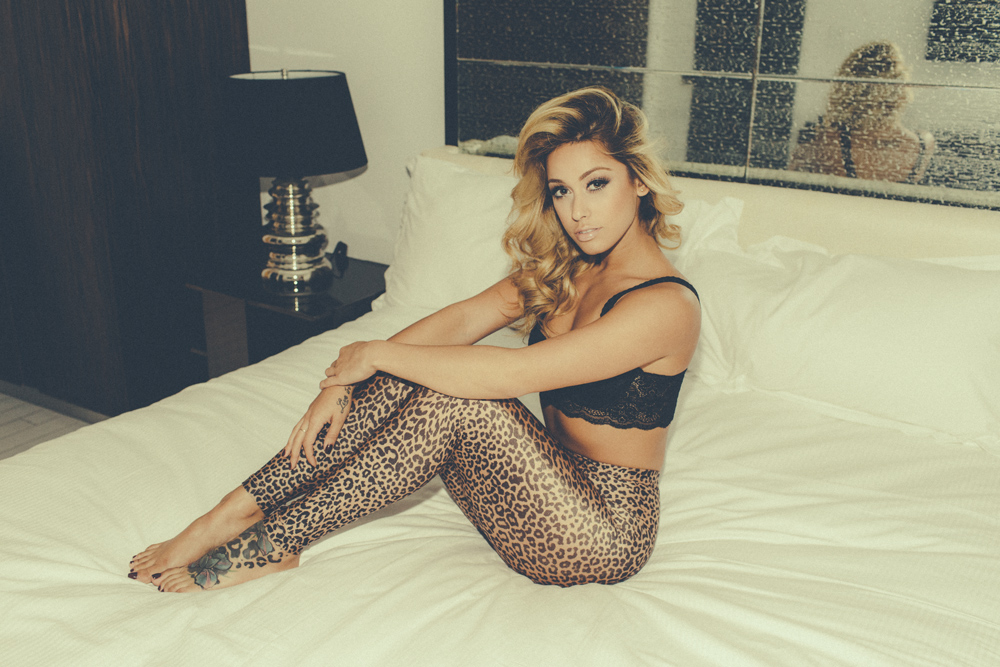 While on my trip to Miami last month, I had the pleasure of meeting Stephanie Rao. She was initially brought to my attention by Iesha Marie. She had mentioned Stephanie was interested in shooting with me. Lucky for me, I bumped into her while out in Wynwood. Sometimes it's hard to schedule a shoot when you are out of town, just due to how hectic travel and being somewhere for a limited time can be. But after meeting I knew I had to shoot with her while I was out there. Not only did her beauty impress me, but so did her attitude. Shooting photos with someone goes deeper than just a pretty face, and she showed a drive and motivation that I can relate to. I extended my trip by one day so we could link up and snap some pictures. We did a few sets this day, but I liked this one a lot, probably because of her outfit, as well as the fact that I rarely use a flash for my shots. It all just clicked, enabling me to bring you these images today for this test shot segment. Check out my interview with Stephanie, as well as the rest of images below. Have a great day everyone!
So lets kick this off with the age, Stephanie. How old are you?
22 years young
And your ethnicity?
Mixed little breed. I am italian / Puerto Rican.
Not a bad combo. Where were you born?
Dade County, Fl
And where do you currently live?
Miami, Fl
Do you have any likes in life?
I have a lot of likes. To just name a few: cookies, cats, and just all around chill people who are not afraid to be themselves.
What about the dislikes?
The perception that people have about women from Miami.
What do you want to be when you grow up?
Well I'm grown already, and all I want and care to be is happy.
Nice response. Who are your influences?
Influences… this very old man who works at the grocery store, always with a smile on his face as he bags my food. He's a fighter, I can tell.
Do you have a favorite food?
Home cooked meals.
Name the best place you have traveled to.
Jamaica. Jumping off those cliffs holding onto nothing at all,  just letting it go. Epic.
Is there a place you want to visit before you die?
Egypt!
What is your current form of employment?
Extraterrestrial.
Lastly do you have a favorite type of music?
I appreciate just all music.