By now, I'm going to assume you've been able to watch The Interview in some fashion. Whether you went to a small theater near your house, bought it OnDemand or hit up iTunes last week (ignoring you, illegal downloaders), I'm gonna guess you did your American duty by supporting it and making sure the terrorists know they can't push us around. And because of this, I'm going to just assume you understand how amazing actor Randall Park is. Taking on the daunting task of playing Kim Jong Un, Park brilliantly walked the line between sympathetic and mind-blowingly megalomaniacal, adding layer upon layer to a role that could've easily been a schlocky one-tone gimmick. To call him a highlight of the movie would be an understatement. You may have already known Randall from his work on Veep, or past turns in Neighbors, The Five-Year Engagement or The Thomas Crown Affair, and now you'll see him weekly on the upcoming sitcom Fresh Off the Boat in 2015. But by far the most impressive part about him, to me at least, is amongst all the work and praise the 40-year-old is getting, he's still able to maintain his encyclopedic knowledge of hip-hop and his desire to stay on top of trends in the musical genre that helped raise him. I was able to talk to Randall about his passion for rap, amongst the chaos that was his last month of 2014, so I hope you enjoy...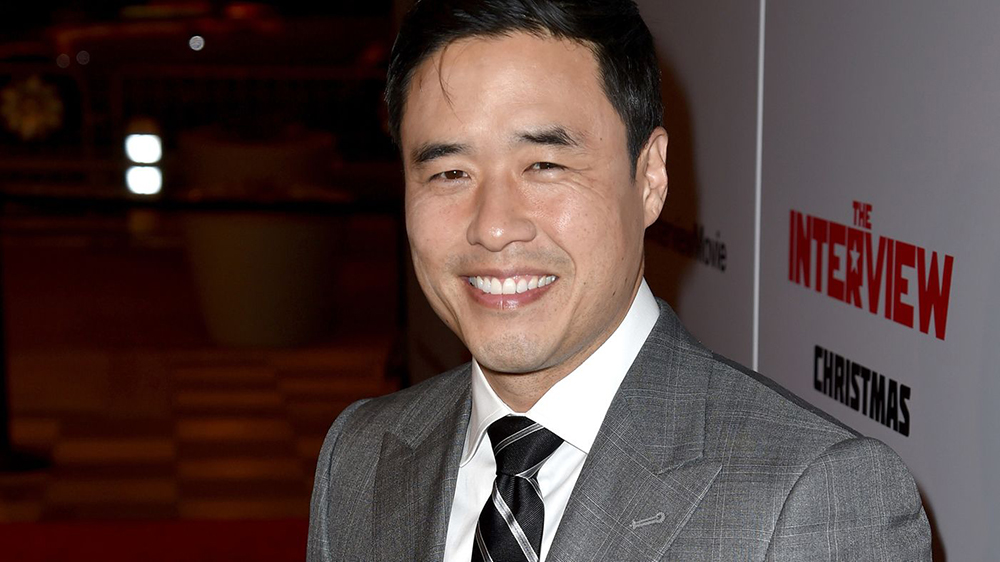 JENSEN KARP: This has clearly been a wild month for you; Now that the smoke has cleared, is there anything you learned from this weirdo experience?
RANDALL PARK: To be honest with you, I'm still processing it all. I mean, that was an insane few weeks on so many different levels. From the beginning, all I wanted was for people to be able to see our movie. Thankfully, that's what happened in the end. I guess one thing I learned is that independent movie theaters are dope. I never stopped to think about the key role they play in our culture, and in my life, until all this happened. My first date with my wife was at the Nuart Theater on Pico Blvd. in Los Angeles. We saw Planet B-Boy, and then we fell in love. So yeah, props to the independents!
The thing that excites me most about the attention The Interview is getting is that people will likely see your outstanding performance and then tune into your sitcom, Fresh Off the Boat, which debuts in February. And if they haven't thought about doing that, I'm hoping I've now ingrained it into their DVRs. What can you tell us about the show?
It's the first Asian American family sitcom on network television in 20 years. (The last one was Margaret Cho's All American Girl, which was also on ABC.) It's based on the memoir of the same name by restaurateur, TV personality, life force Eddie Huang. It's created by Nahnatchka Khan (Don't Trust the B in Apartment 23) along with Jake Kasdan and Melvin Mar (who also produce New Girl). The show chronicles Eddie's childhood in the mid-'90s when his Taiwanese Chinese family moved from Washington D.C. to the predominantly white suburbs of Orlando, Florida. I play the dad. The show is groundbreaking, smart, and hilarious.
One thing about Eddie that I do know, is that he's a big Hip-Hop guy. And that's clearly an aspect of his life that you can relate to, as you're an avid rap fan yourself. When did you start listening to Hip-Hop and what was your family's reaction?
It was some time in the mid '80s. I was in elementary school in Los Angeles, and I remember hearing "The Dream Team Is In The House" by The L.A. Dream Team booming out of somebody's car in the school parking lot. I remember that moment distinctly. After that, I got addicted to the original K-DAY on AM radio. I'd record my favorite shows on cassette tapes. My brother had a dual cassette boom box, and I'd blast K-DAY all the time. My family never seemed to mind too much. My parents are cool like that. I remember one day showing my Mom the album cover of We Can't Be Stopped by The Geto Boys, and she didn't react at all. That album cover is to this day one of the most disturbing things I own, and she didn't even blink. She's hardcore. At this very moment, she's in a four-cornered room, staring at candles.
Did you go to rap shows as a kid?
I never went to any rap shows as a kid. None of my friends were as deep into rap as I was, and I wasn't brave enough to make the trek to World on Wheels solo.  The only live show I ever went to before college was when my friend Eugene and I saw Harry Connick Jr. around the time when When Harry Met Sally was out. I don't know why I just admitted that, but I don't care. Only god can judge me.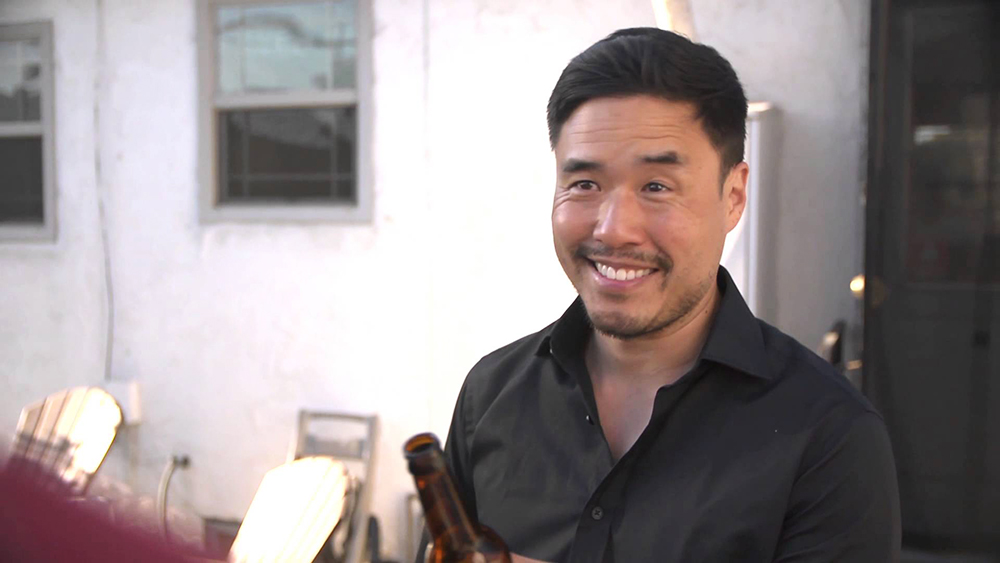 It always seems like rappers want to be comedians, and comedians want to be rappers. Did you ever have your own aspirations to rhyme? What do you think is the connection between the two skills and their appreciation for each other?
Of course I was a rapper!  Me and a few friends from college had a live band and everything. We wanted to be The Roots. I called myself Randruff, because at the time I had issues with dandruff. We acted super stupid. It was fun times. Like most bands, we eventually spilt up and started pursuing our adult lives and careers. I think that rap and comedy share many commonalities.  In my opinion, the best comedians and the best rappers have distinct personas, a natural economy with words, and they can convey ideas in insightful, provocative, and witty ways. My favorite rappers and comedians are highly intelligent but can also talk about dumb shit.
The "top 5" question is kind of cliché, but if you could name a few albums that shaped your taste early on, what would they be?
Way early on, I was addicted to a few albums. Public Enemy's Yo! Bum Rush The Show was one of the first rap cassette tapes I ever bought. Brand Nubian's One For All is still one of my all time favorite albums. Long Live The Kane got heavy rotation in my Walkman. Oh, and Eazy E's first solo album was one that I had on repeat. De La Souls first album and AmeriKKKa's Most Wanted came a little later, but those were also essential albums for me growing up. I still have all the cassette tapes.
Related, if you could point out one wildly underrated rap album, one that doesn't get the recognition that records like Illmatic or Ready To Die deservedly get at every turn, what would it be?
There are so many, but one that immediately comes to mind is Jeru Tha Damaja's Wrath of the Math. I think it's one of the best rap albums ever.  I absolutely loved his first album, and to me, "Come Clean," is one of my favorite songs of all time.  But I think his second album was an instant classic. It was entirely produced by DJ Premier at the height of his Premier-ness, and Jeru clearly was a man on a mission here. He was absolutely fed up with the shiny suit era that pervaded rap music at the time, and he used this album to call them out on all their materialism and misogyny. And while I love all the early Bad Boy stuff, I loved Jeru for taking a stand.  But from what I remember, this album didn't get much love at the time, or at any time for that matter. And while we're talking about Premier, I gotta also mention that Group Home album Living Proof. An incredible, underappreciated album. Yeah, I am a huge fan of Premier.
That is a perfect answer. You and I in the past have bonded over our love of lyrics, an aspect to rap music that is becoming more and more scarce every year. What rapper stands out to you as the best lyricist releasing music today?
I'm not too hip on the new rappers.  I do listen to Kendrick, Schoolboy Q, Danny Brown, Action Bronson. I think Earl is an incredible lyricist. I absolutely love Dej Loaf. Oh, and Run The Jewels might be my favorite thing happening in rap right now. And to think those dudes are my age! But I'm not sure who the best is. I haven't been blown away like I was when I first heard Biggie, or Canibus, or early Eminem. But then again, I'm an aging backpacker. I'm completely out of touch with whatever's cool right now, and I'm actually kind of proud of that.
Related, what have you been listening to lately?
I listen to all of the above. I LOVE the new D'Angelo album. Does the Serial podcast count?
2014 has proven to be a strange year for Hip-Hop, where a lot of the heavyweights didn't release new albums (Jay Z, Kanye, Big Sean, etc.), but small triumphs did occur here and there. But it seems the most troubling development of the year for the Hip-Hop heads is the emergence of Iggy Azalea. What are your feelings on what you know about her? Do you think "Pop Rap," a term she used on Twitter last week, has a place in the art form you grew up loving?
I don't know anything about her. I literally don't know a single song. When I became a dad, my time became exponentially more valuable, so I became a lot more selective in the music I listen to. I'm sure she's great or whatever, but I'm just not that interested in "pop" anything anymore. Also, anybody who wins the American Music Award for "Best Rapper" is generally something I have no interest in. But with that said, of course she has a place in hip-hop. There has always been a place in hip-hop for popular white artists to win all the accolades and sell the most records. Some of them are great, some of them are lame. The lame ones tend to hit it really big, really fast, and then fall off just as fast. It's an American tradition.
What are you looking forward to in rap music for 2015?
I'm looking forward to catching this Run The Jewels show with you. I'm looking forward to whatever Kanye does next. Not rap, but I'm also anxiously awaiting Harry Connick Jr.'s next move.