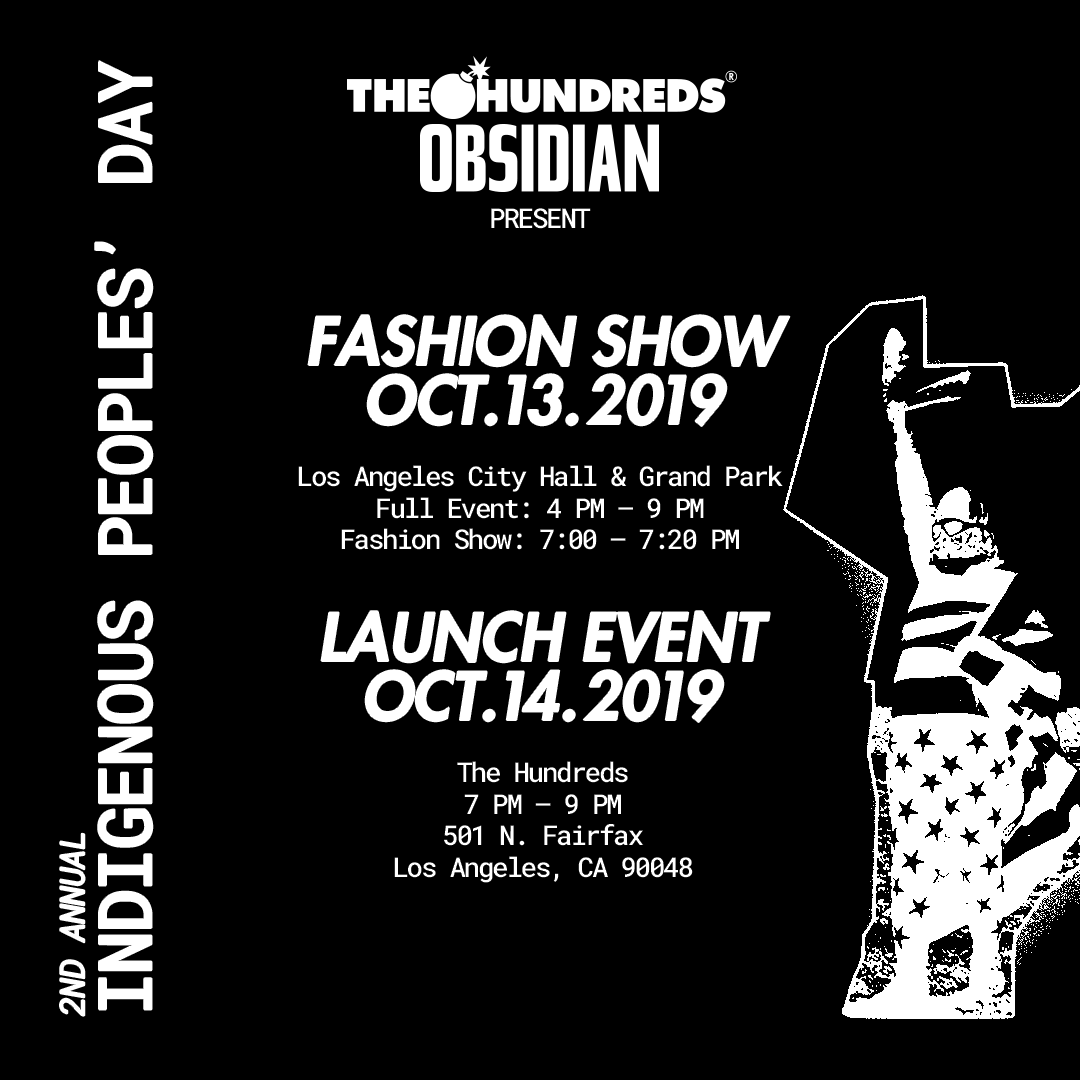 On Monday, October 14th, the City of Los Angeles will officially recognize the former Columbus Day as Indigenous Peoples' Day. The Hundreds knows how important this day of remembrance and awareness is for millions of Native Americans, as well as the rest of us to reflect on transgressions that have been perpetrated against the people who originally inhabited this beautiful land.
In observance of this most important holiday, The Hundreds is releasing a collaboration with four indigenous-owned brands who have each created their own respective movements but will join as one entity called Obsidian.
Your first chance to preview this monumental collaboration will be in a fashion show at the Indigenous Peoples' Day celebration this Sunday, October 13th. The event is free and will go on from 4-9 PM at LA City Hall and Grand Park. Come celebrate these beautiful people and their rich culture, plus see The Hundreds X Obsidian up close and personal for the very first time.
We will also be hosting a release party for the collaboration at The Hundreds Los Angeles on Monday, October 14th, Indigenous Peoples' Day. 501 N Fairfax from 7-9 PM. We hope to see you there, and we can't wait to show you what we've been working on with Obsidian.
***