Depending on who you ask, it is either the best time or the worst time to be a sneakerhead. On the one hand, brands have met the seemingly never-ending demand for shoes by mass-producing some of the most popular models on the market.
The Jordan 3 "Black Cement" and Jordan 11 "Concord", two classic silhouettes and colorways, were made widely available to anyone who wanted a pair, or even two if they wanted to rock and stock. Towards the end of the year, Yeezys, which were once the most unattainable shoe on the market, were sitting on shelves days after release.
On the other hand, some of the most coveted sneakers remain impossible to get. For many people who simply want the shoe to wear, there were thousands more who were purchasing the most exclusive shoes for the sole purpose of reselling it for a profit. At its worst, the sneaker game is just a supply-and-demand game, and people trying to game it strictly for the money.
So, just another year in the never-ending debate of what's right and what's wrong in the sneaker industry. But one thing we can agree on, there was a lot of dope shit that came out this year. Here's a recap:
The Jordan 1 is more popular than ever...
It seems strange to say, but the Jordan 1, arguably the most iconic silhouette from the brand, feels more popular than ever. The sneaker has always been popular in skate culture, and this year it ventured into different places, from the high-end to a few more Off-White collabs with Virgil Abloh, to BMX with Nigel Sylvester getting his own Jordan 1 design. The Jordan 1 collaboration with Union is on many people's list of best sneaker collaboration of the year:
Jordan Brand seems to well aware of the revitalized interest in the 1s, and hit the market with plenty of new colorways: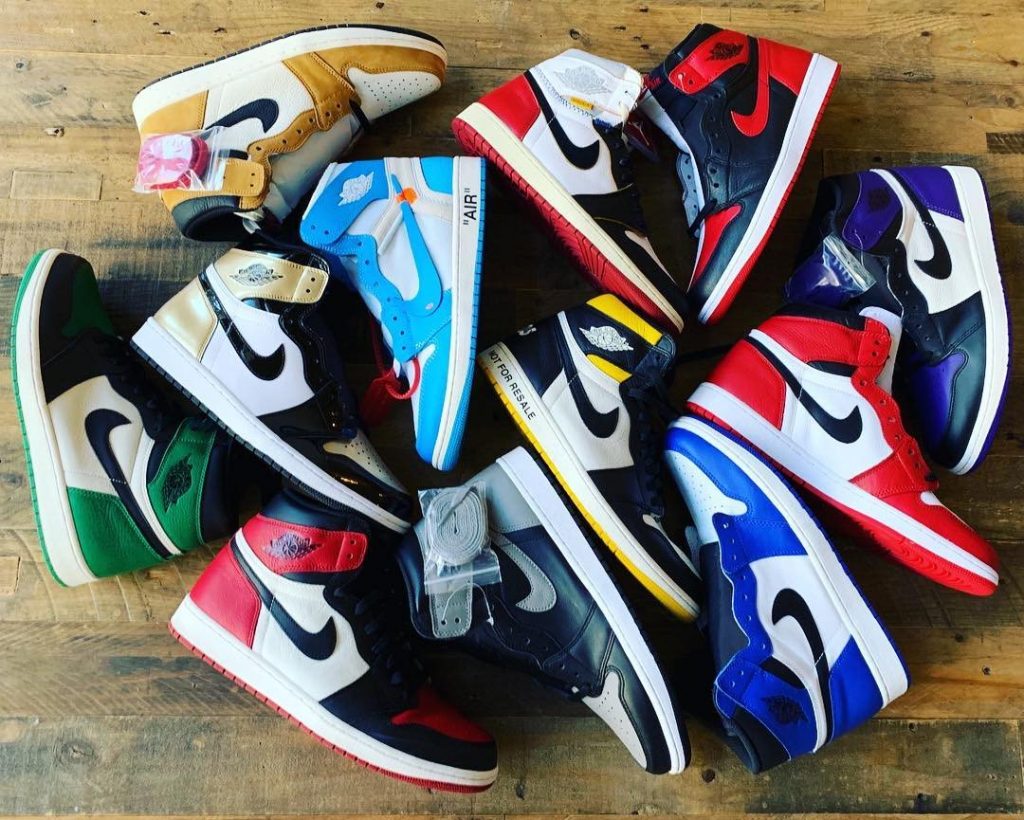 Some personal favorites: "Court Purple," "Rookie of the Year," and the OG "Shadows," one of the most versatile and underrated colorways around.
Sneaker culture continues to crossover with high-end fashion…
Just as streetwear and high-end fashion have become a popular intersection, sneakers continue to trend that way as well. Last year, Virgil Abloh's "The Ten" collaboration with Nike where he deconstructed ten of their silhouettes was the sneaker story of the year. And while Virgil has followed up his initial efforts with more releases in 2018, further deconstruction models like the aforementioned Jordan 1, Blazer, the Nike Vapormax and the Zoom Fly, among others, it wasn't the only sneaker collab to get the attention of everyone.
The best collaborations of the year included the Nike x John Elliott LeBron Icon sneaker: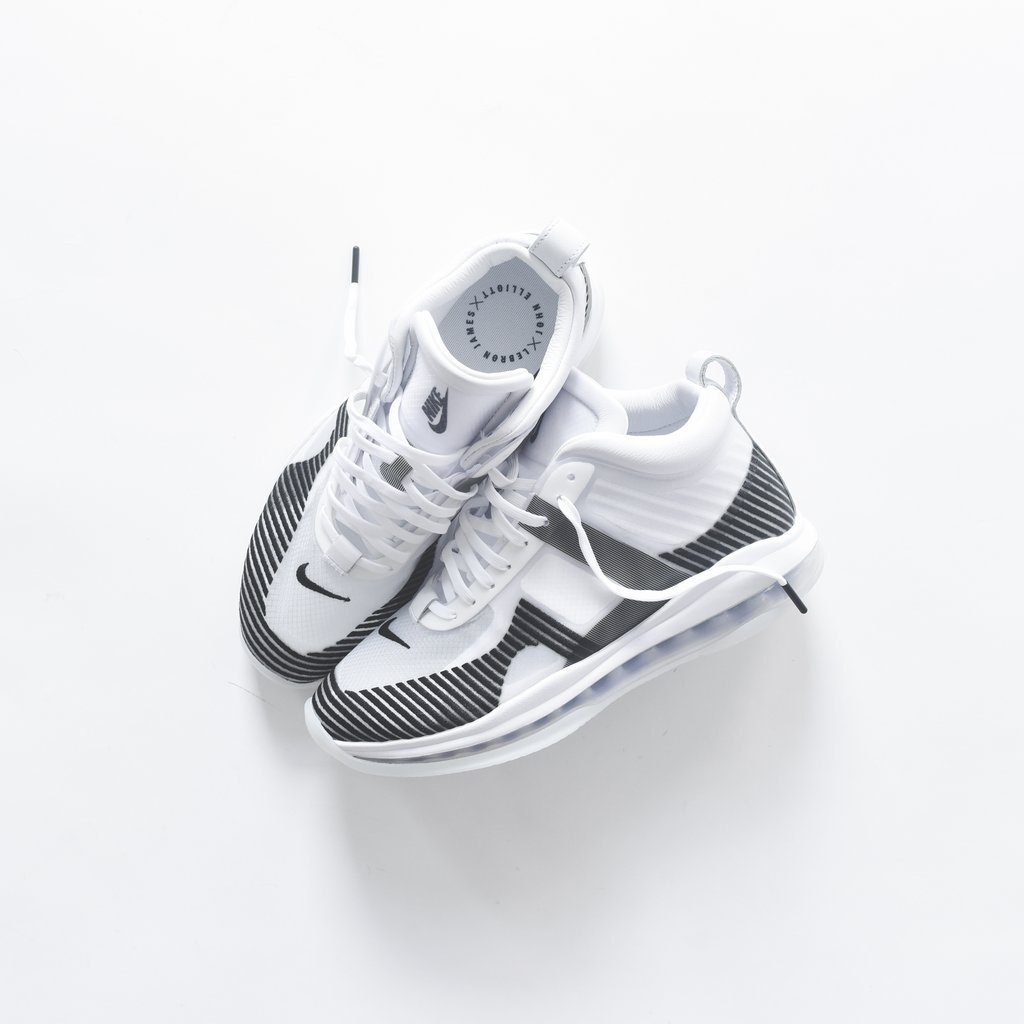 Comme des Garçons's take on the Nike Air Max 180 was also a highlight:
The Ronnie Fieg New Balance 997 x United Arrows and Sons + nonnative collab was one of the best of 2018:
The collaboration of the year, though, belongs to Undercover, the Japanese brand founded by fashion designer Jun Takahashi, and his take on Nike's newest silhouette, the React Element 87: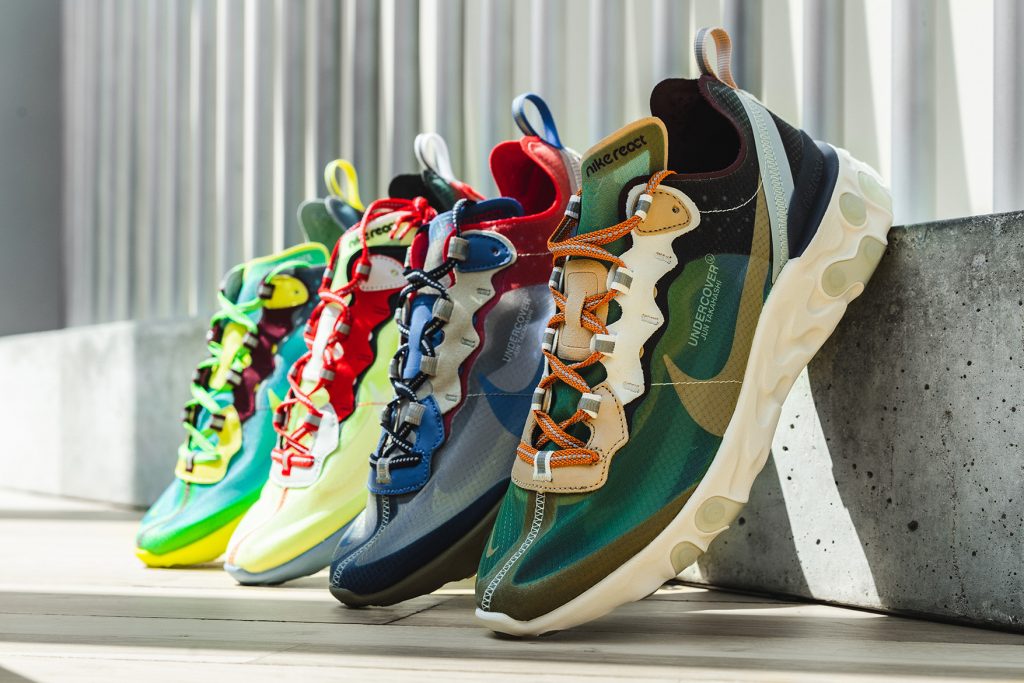 Another year of sneaker shopping...
Nothing will probably ever top Bella Hadid's appearance on Complex's "Sneaker Shopping," but there were still some high points this year. My personal top three episodes:
Desus & Mero:
Lena Waithe:
P.J. Tucker: 
Speaking of P.J. Tucker…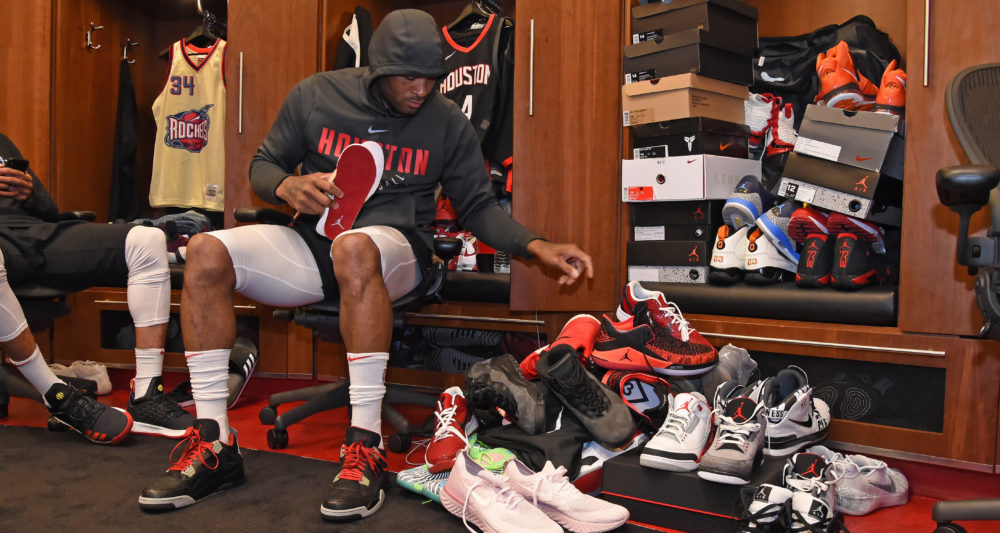 The universally-anointed sneaker king of the NBA deserves a shoutout for his dedication to the game. Tucker wore a total of 106 different pairs of sneakers during the 2017-18 season, and the good folks at SLAM Magazine were kind enough to pull the entire catalogue together here.
This year in Nike and Jordan...
It didn't come with the same hype as the original Presto collab with Nike, but Errolson Hugh's Acronym follow-up Presto collabed produced some of the best colorways I've seen of the shoe, and also another three amazing pairs of sneakers for any techwear heads: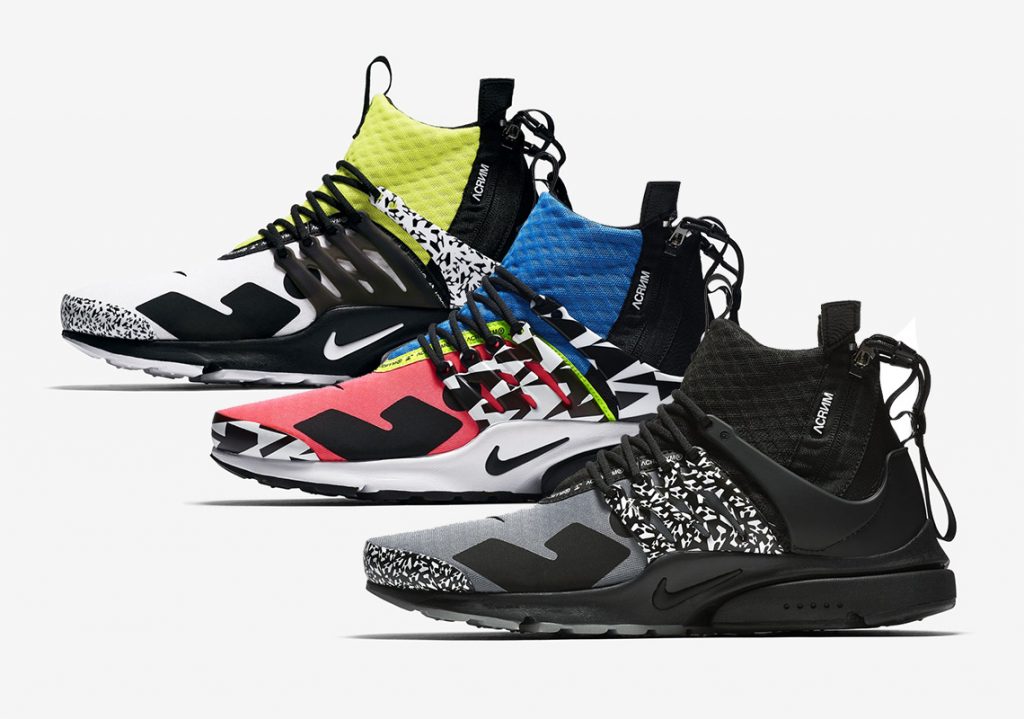 In December, Nike is rolling out another completely new silhouette from Fear of God's Jerry Lorenzo. The Fear of God 1 is going to come at a high price point and while there are people talking about this shoe like it come be a modern day version of the Jordan 1, time will tell whether this collaboration will be the start of a fruitful partnership for both sides: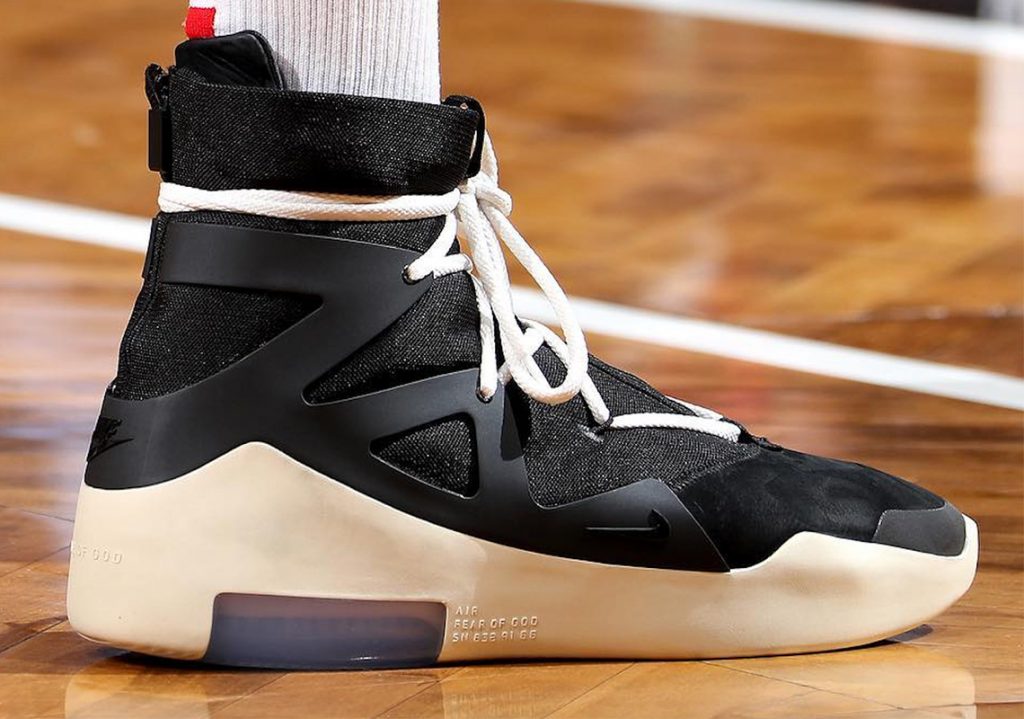 The year in Adidas...
As Kanye West continued to spiral with his public comments and overwhelming support for Donald Trump, Adidas continued to reap rewards from their relationship with him. The Yeezy models, from the Yeezy 700 "Wave Runner" to the Yeezy 500 "Desert Rat," continued to be a sneaker in high demand, even if some people (myself included) didn't feel like being associated with his brand anymore and sold all of their Yeezys.
Adidas also released an eight-shoe collab reimagining some of their models with Dragon Ball Z themed and colors, playing to the anime crowd. Most of the shoes were hit or miss, either playing with colorways that worked well on the shoe, but not so much on the sneaker, or not going entirely all-in with the concept. The entire collab left something to be desired for, but I can't lie, the shoe boxes are the real collection's item here: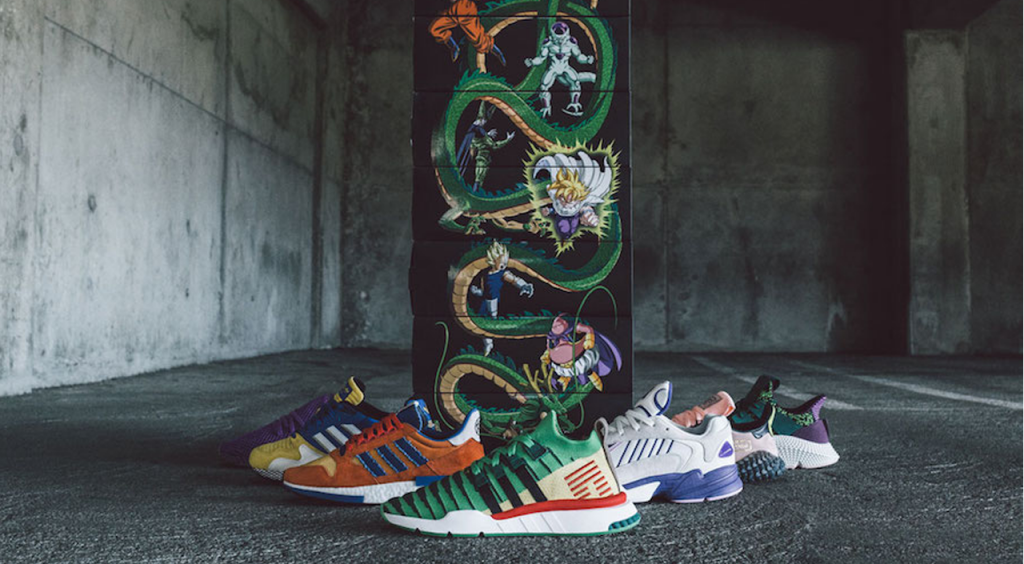 Remember the Ultraboost? The running shoe which went mainstream way back thanks to Kanye West might have reached its lifecycle, but Adidas is trying to see if there's a shelf life yet, with releases of several prior year models in an attempt to capture the magic once again. There's more coming in 2019, in the form of Ultraboost collabs with Game of Thrones (yeah?) and BAPE (yeah!)
Don't call it a comeback...
Everyone is trying to get themselves back into the sneaker market, and who would blame them. Puma came back into the basketball space by introducing their Puma Clyde Court Disrupt model, with a pop-up in New York which included a merch collab with recent The Hundreds collaborator Chinatown Market.
Puma was also aggressive in signing deals with NBA athletes, including DeMarcus Cousins and first overall pick Deandre Ayton:
Puma wasn't the only one. Converse announced an exclusive deal with Kelly Oubre Jr., and also tapped Don C to reimagine the ERX model: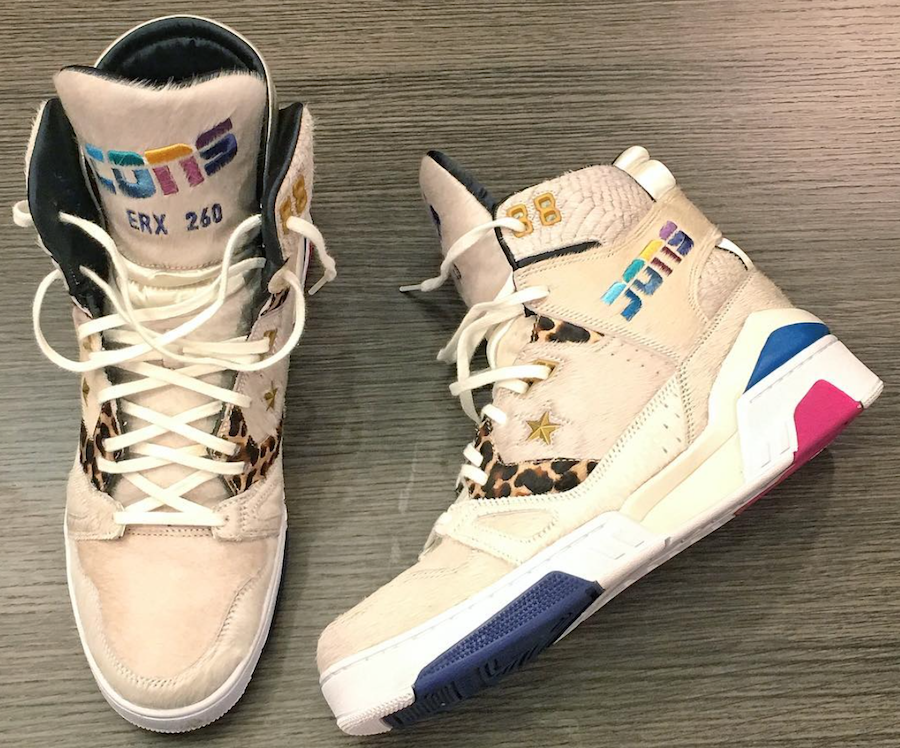 AND1 tapped Kevin Garnett as their global ambassador. And even New Balance is getting into the basketball sneaker world, just announcing a deal this month with Kawhi Leonard: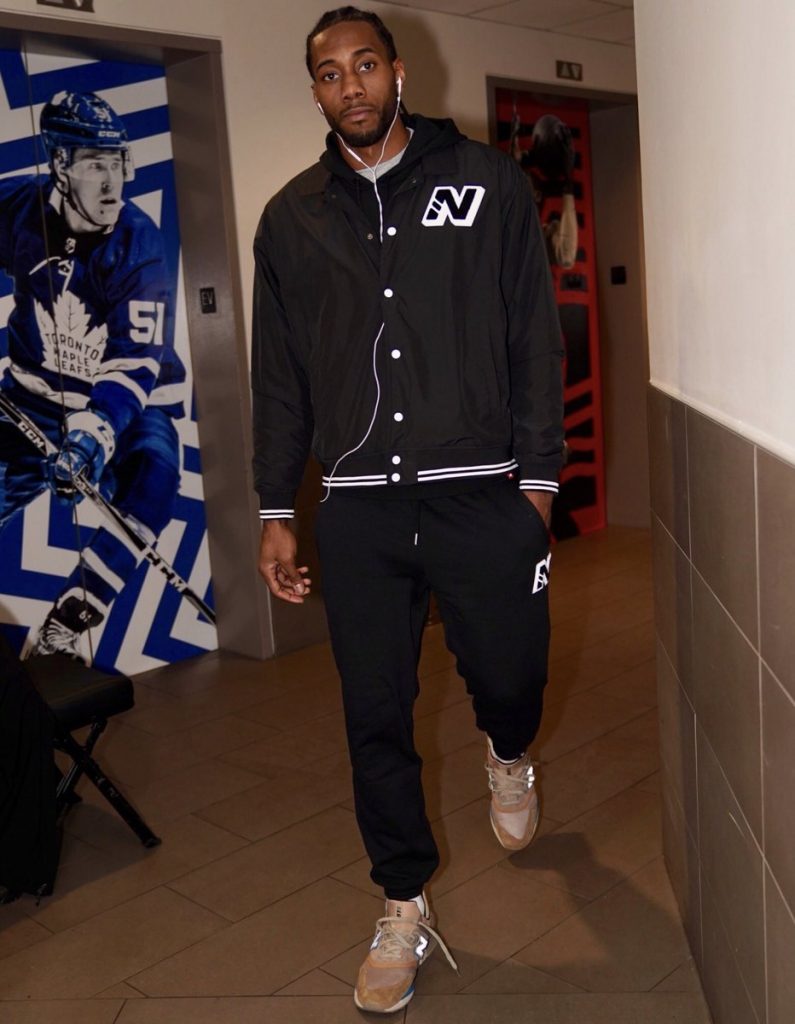 Next year we better get Reebok to bring back the Pumps.
Shoutouts...
...to Larry Luk. Everyone was tie-dying their shirts, pants, shoes, and anything else they owned in 2018, but I don't think anyone did it better than his vintage tie-dye Jordan 4's: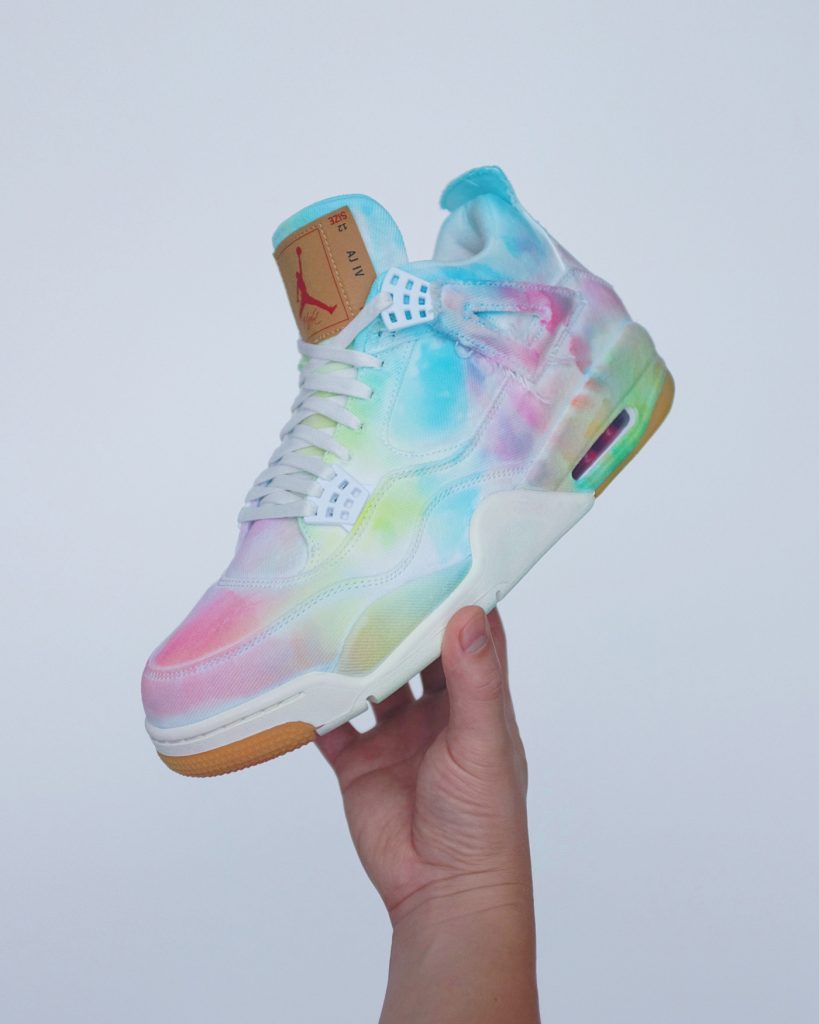 ...to Kyrie Irving. His signature sneaker model is on his fifth shoe, and probably the best of them all so far (the Concepts x Kyrie 5 Ikhet which is dropping later in December should make everyone's year-end list).
...To Tyler the Creator. Aside from gracing the cover of GQ Style, his Golf Le Fleur line with Converse has produced so many wonderful colorways of the classic One Star shoe.
...To Lapstone and Hammer. In a year where everyone was entering a sneaker raffle in hopes of winning that coveted pair, Lapstone and Hammer were one of several brands who found a practical, useful and inventive way to conduct a raffle: they asked for donations of new and used pairs of sneakers in exchange for a raffle entry, creating a sneaker drive through the demand of a hyped shoe.
And that's it for 2018. See you next year...
***